Technology
Xiaomi Redmi 5 review: Superior build, eager performance value for money
The Redmi 5 is Xiaomi's attempt at modernising the budget smartphone, but doesn't manage to be the benchmark like its predecessors.
While its predecessor offered all the usual stuff in the best of ways, the Redmi 5 brings changes in places that made the budget smartphone feel budget'.
When the Redmi 4 released last year, we were taken aback by the value for money that small budget smartphone had to offer. It had a very good build, decent performance, an exceptional battery life and a pocket-friendly price tag. In fact, it was more than enough one could expect from a budget Android smartphone. Since then, the competition has rolled up its sleeves and worked hard to stand up against Xiaomi's baby. Amazon's 10.or (Tenor), Huawei's Honor, InFocus and Lenovo have made the segment pretty competitive, with each of them pulling in premium features to lure customers.
Xiaomi had unveiled the Redmi 5 in China, end 2017, and gave some of its Indian competitors the trailer of its blockbuster offering. This gave rivals a chance to hit back at the Chinese firm with their similar offerings. With the Redmi 5 finally making it to Indian shores, Xiaomi made the war intense. The new iteration carries forward some of its predecessors' strong points and includes some premium features from its more capable siblings. It even carries an equally tempting price tag — Rs 7,999 for the 2GB/16GB variant, Rs 8,999 for the 3GB/32GB and Rs 10,999 for 4GB/64GB. The Redmi 4 earned the title of 'Jack of all, master of the battery' back then. But, we can't term the new Redmi 5 as a sequel to it. Why? Dig down.
Also read: Xiaomi Redmi Note 5 review
Build, Design: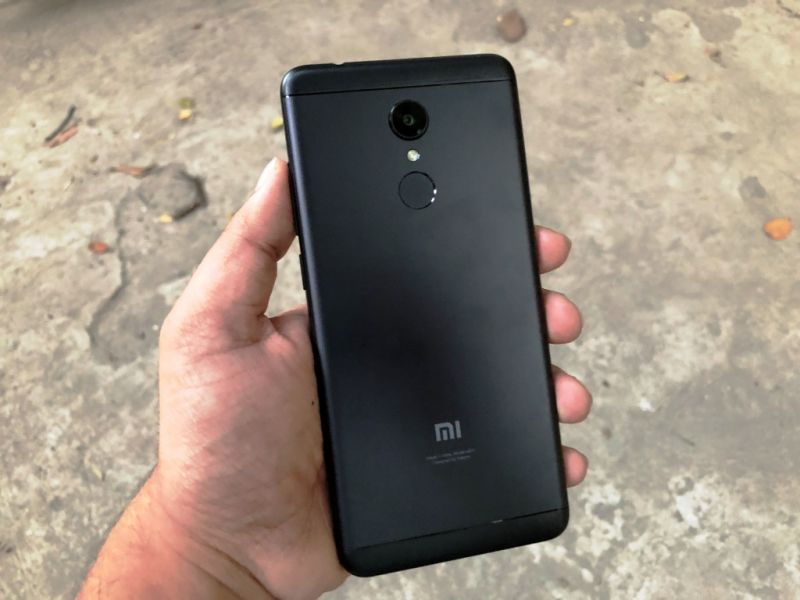 When it comes to making 'maximum-bang-for-your-buck' smartphones, Xiaomi nails it by exceeding expectations with build and aesthetics. The Redmi 5 is simply one of the smartphones with the best build quality seen this year. Xiaomi has perfected the art of making metal-plastic combo bodies on budget offerings, unlike any other smartphone manufacturer till date.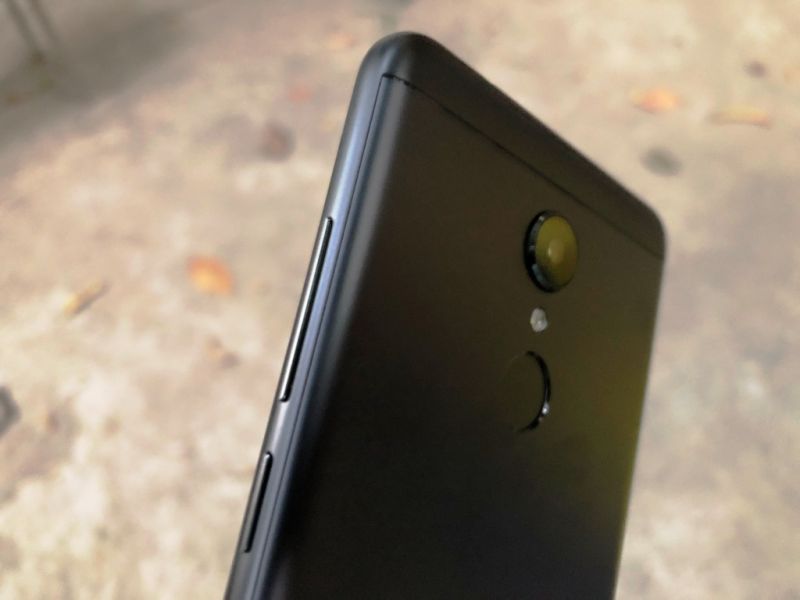 The metal surface adorns a premium matte finish, whereas the plastic ends are cleverly textured to make sure the unibody theme is carried ahead. The rear camera now gains a bump like the Redmi Note 5, but carries it in an original fashion unlike some of its expensive cousins (we are referring to the Redmi Note 5 Pro's iPhone X-like design). As standard with any Xiaomi handset, you are presented with an IR sensor and a secondary noise-cancelling microphone.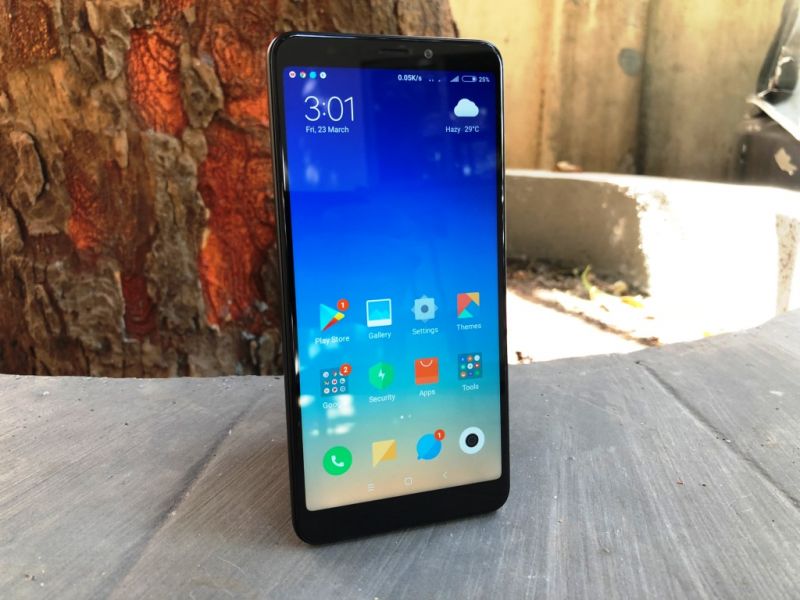 However, the front is where the Redmi 5 has actually changed drastically — gone are the fat bezels seen on the Redmi 4 and in its place, there still exist bezels, albeit narrower. The 18:9 display makes the Redmi 5 taller to accommodate more viewing area than its predecessors. However, it's no Mi MIX 2; which means Xiaomi had space to stuff in an LED flash for the selfie camera — and that's neat. The display is claimed to be protected by an unspecified version of Gorilla Glass — so you can be worry-free here.
Bottom line — the Redmi 5 simply blows away the competition when you consider the aesthetics — Xiaomi certainly knows how to impress the budget seeker.
Display:
Here's where the Redmi 5 evolves from its predecessors. As stated, there's a tall 18:9 display with a rather big 5.7-inch IPS LCD panel. Compared to the Redmi 4, the display has made a huge leap in terms of the picture quality.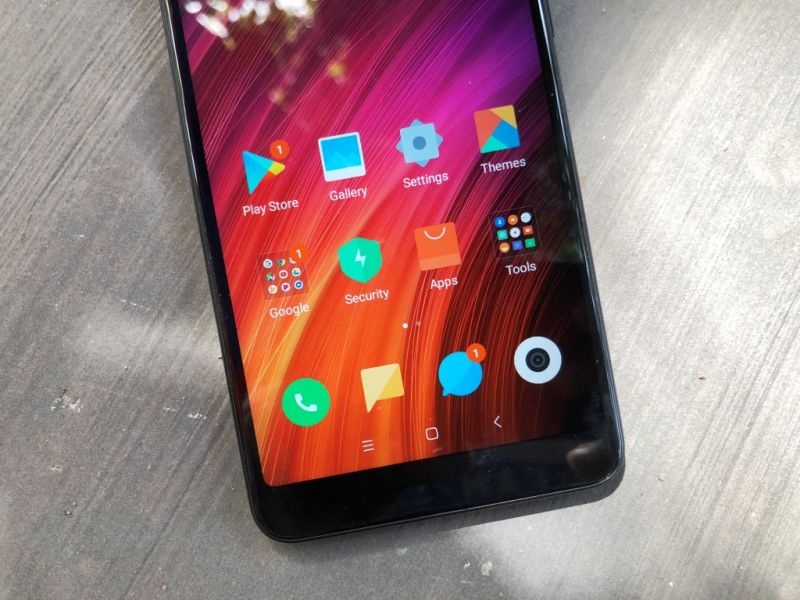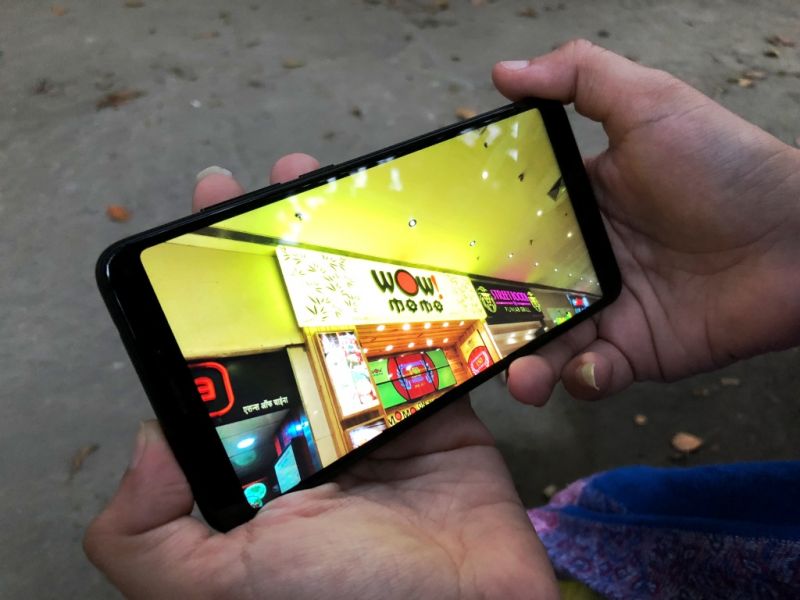 The display effortlessly provides the viewing experience of a phablet with bright and vibrant colours along with a dynamic contrast ratio. Viewing angles are wide as well and sunlight legibility is good. The curved corners certainly enhance its viewing experience, which nobody in the competition provides as yet.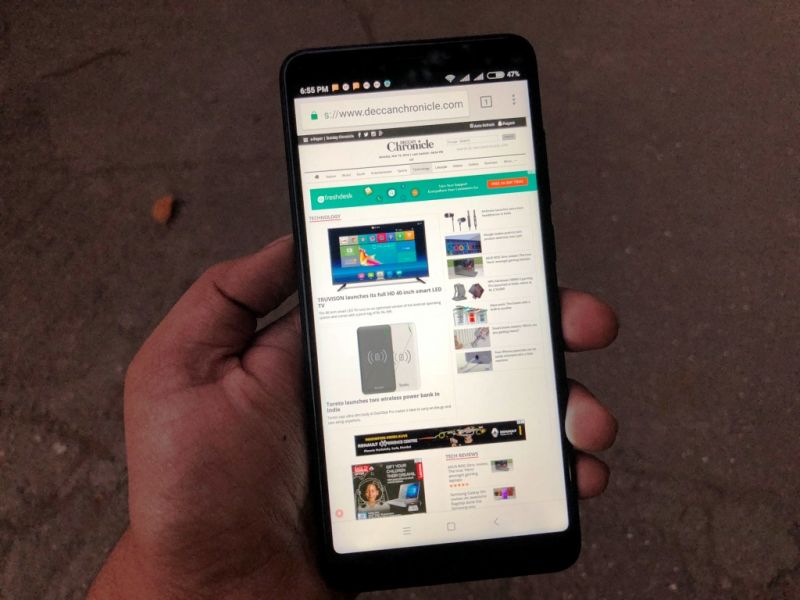 It renders images at a resolution of 1440x720p, which is something that we were expecting Xiaomi to ditch with the Redmi 5. A 720p display is so-2017 even in the budget category. Due to that, you are greeted with slightly swollen icons, menus and other MIUI elements.
Specifications, Performance:
Last year, the Redmi 4 impressed us with the fact that there are budget smartphones that can handle most tasks thrown at them with ease. The Redmi 5 carries the baton forward by adding quality to the effortless performance of its predecessor. Powering the phone from within is a Snapdragon 450 SoC — Qualcomm's first budget chipset manufactured using 14nm FinFET.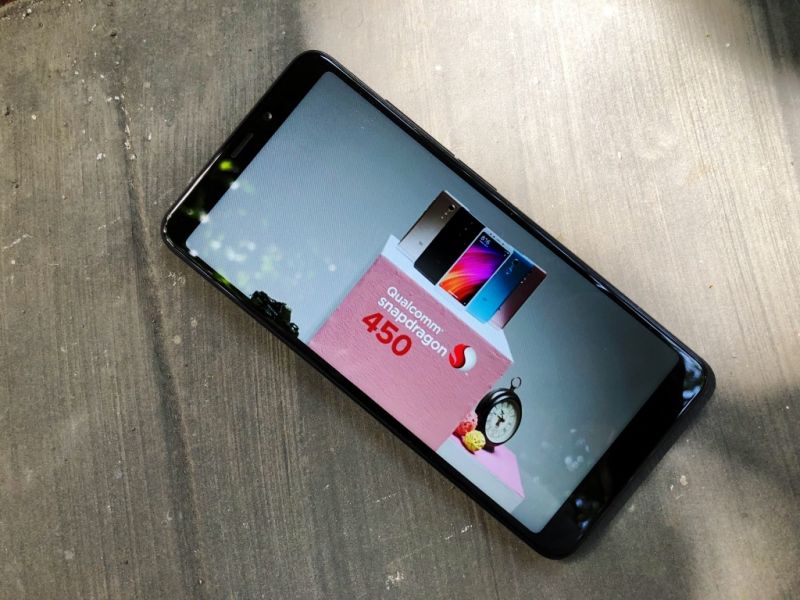 The SD450 isn't a very new chipset, but has been used on a Xiaomi for the first time. It supports higher clock speeds of up to 1.8GHz and consists of eight Cortex-A53 cores.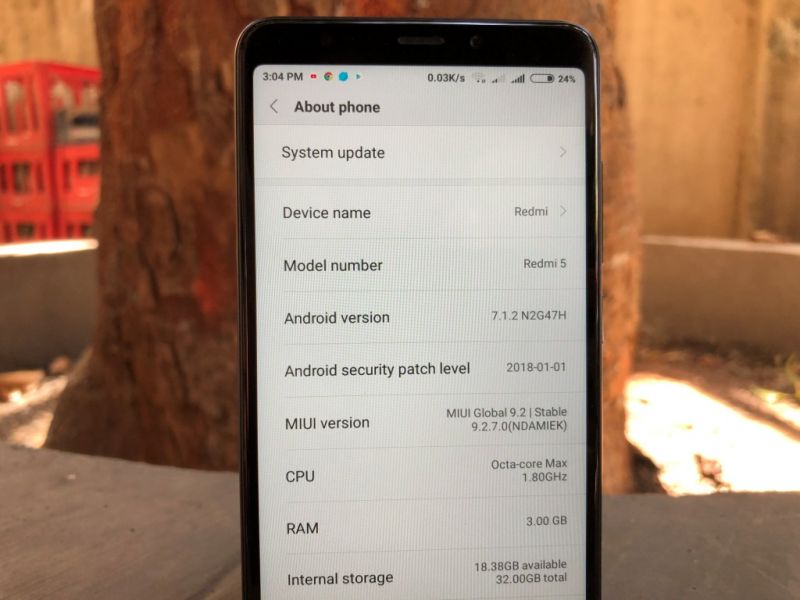 While this silicon combination is capable of handling most daily tasks with ease, keep in mind that it has to support Xiaomi's heavily customised MIUI 9, which disappointingly is still based on 2016's Android 7.1 Nougat. For those concerned about security, this might be a major concern as Android 8.0 Oreo is blessed with more advanced security features. The Redmi 5 still features a January 2018 security patch, which despite being old is still acceptable considering MIUI's slow update timeline.
We have seen MIUI 9 on many Xiaomi smartphones launched in the last few months and it's a known fact that MIUI is a heaven for those who swear by customisation. MIUI's usual tricks such as customisable themes and hundreds of mild tweaks to every nook and corner of Android make for an interesting user interface. While it sounds exciting, it also means bucket loads of bloatware strewn all throughout the interface. And, as we all know, bloatware is a burden for any smartphone over a course of time.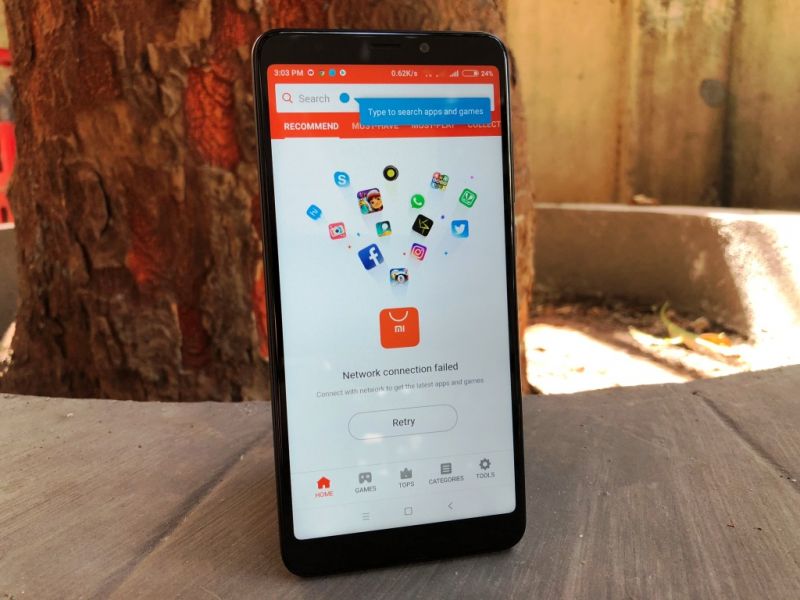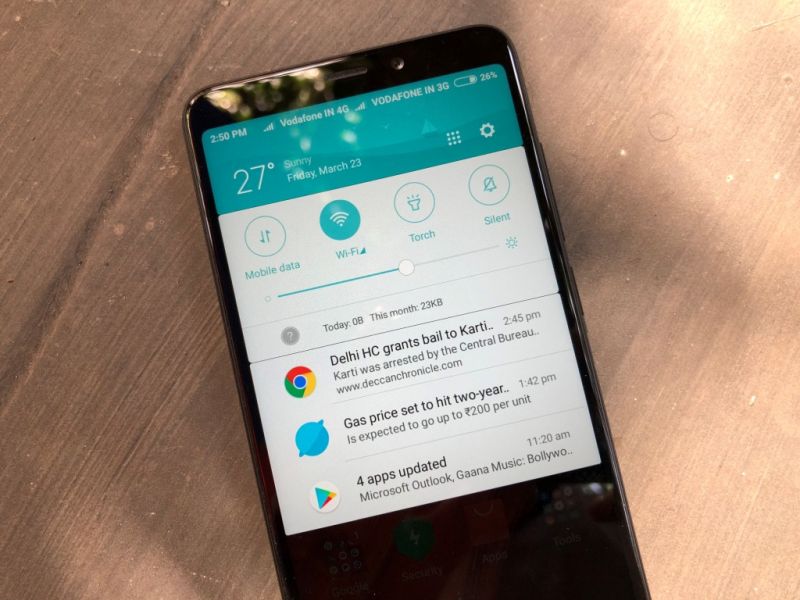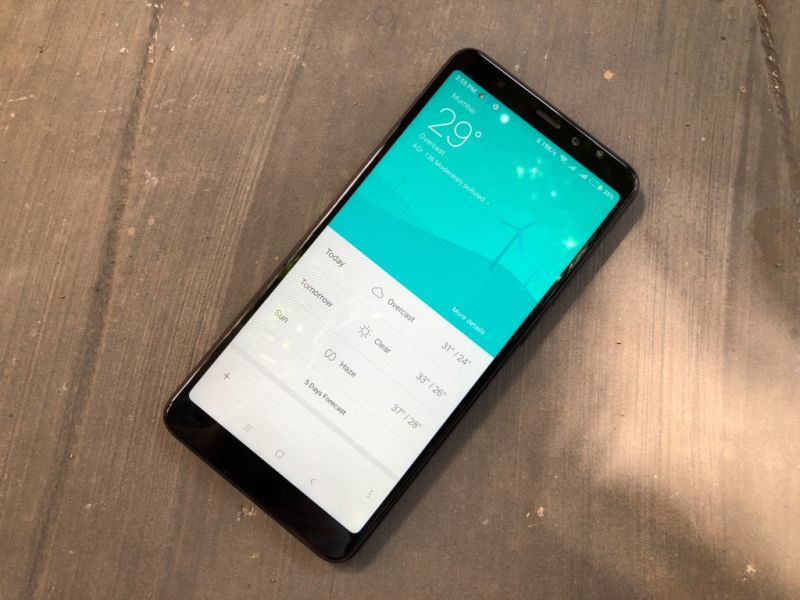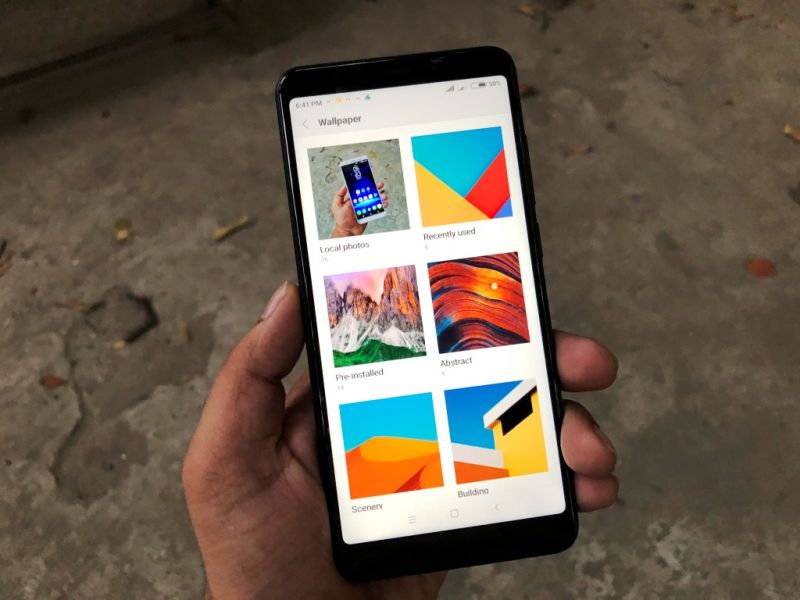 Presently, the Redmi 5 hasn't received any update and is performing swiftly. Apps open instantly and Xiaomi's optimisation keeps lags as well as stutters at bay.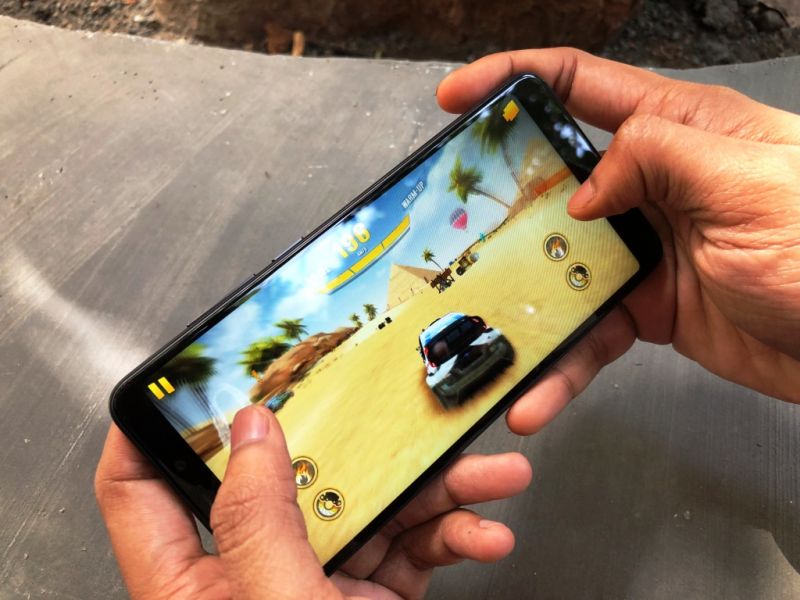 Throw in some heavy games and the Redmi 5 handles them pretty well — even better than the Redmi 4. Asphalt Xtreme, NFS No Limits, NOVA Legacy — are some titles that can be easily played at highest settings and without any noticeable frame drops. The Adreno 506 GPU has lower stress to handle — thanks to the 720p display which results in better textures and more in-game special effects. Budget mobile gamers, mark this one on your list.
Camera: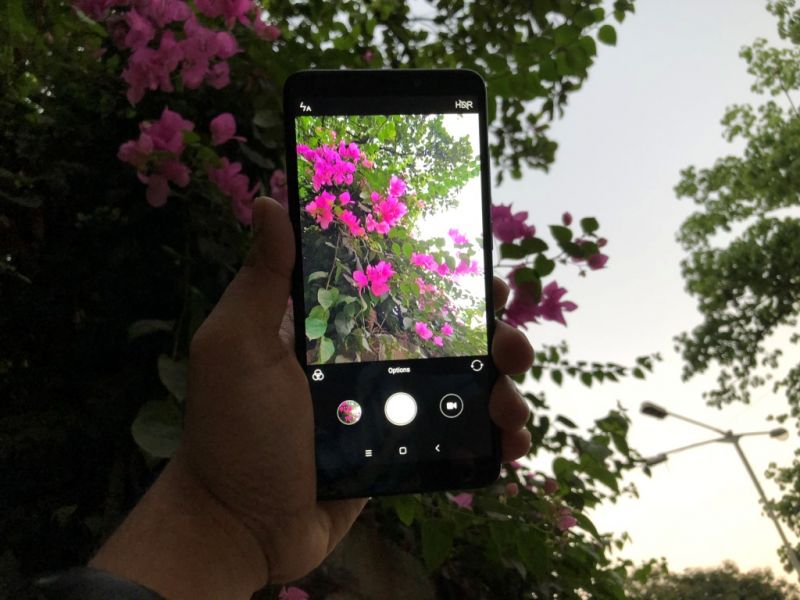 Xiaomi has been chasing a good camera performance from all of its 2018 models and the Redmi 5 is another proof of their efforts. On paper, the 12MP rear camera with f/2.2 aperture and 1.25-micron pixels sounds pretty average, but show the sensor some light and you will be surprised. The Redmi 5's camera takes some exceptional quality photos in broad daylight — oodles of details, natural colours and high contrasts. Even indoors, the colours are retained, though details start blurring out — which is a norm. In absolute low light conditions though, the camera almost gives up, throwing up noise, which is acceptable from something that carries a four-digit price tag.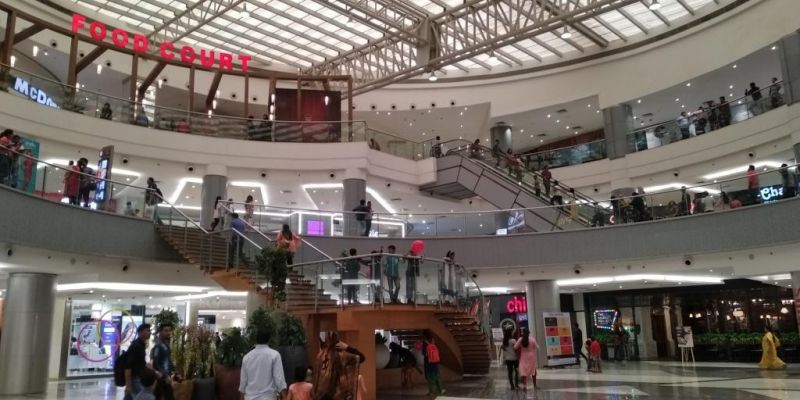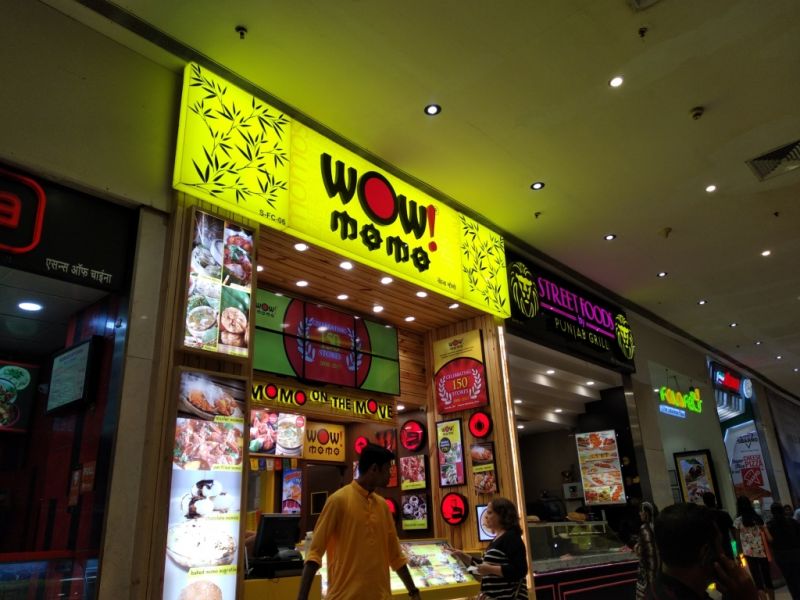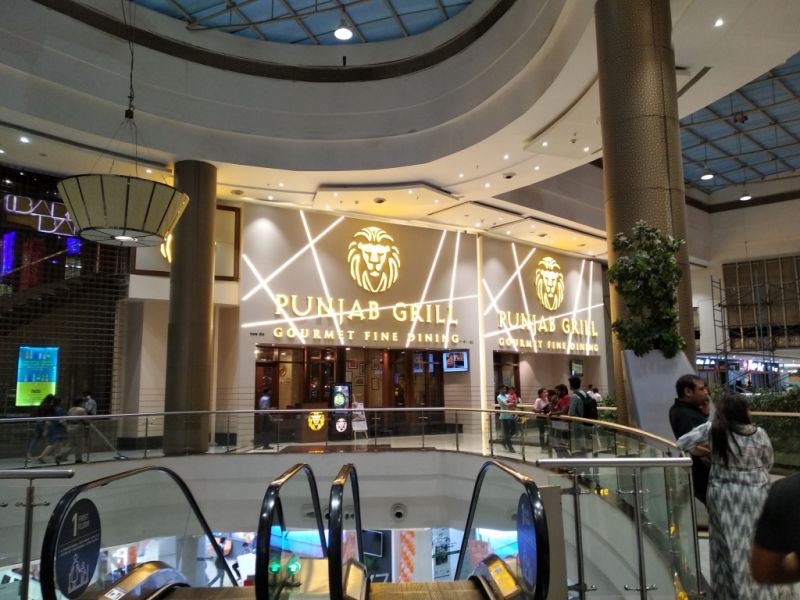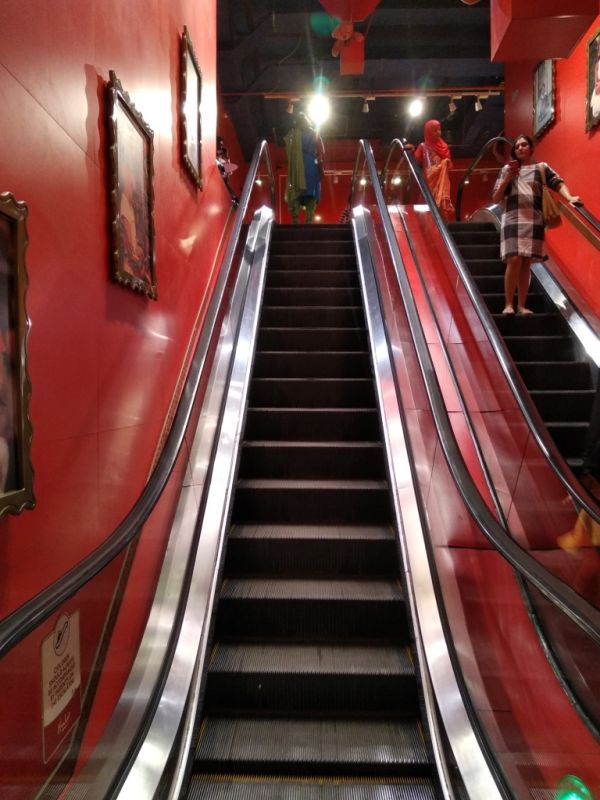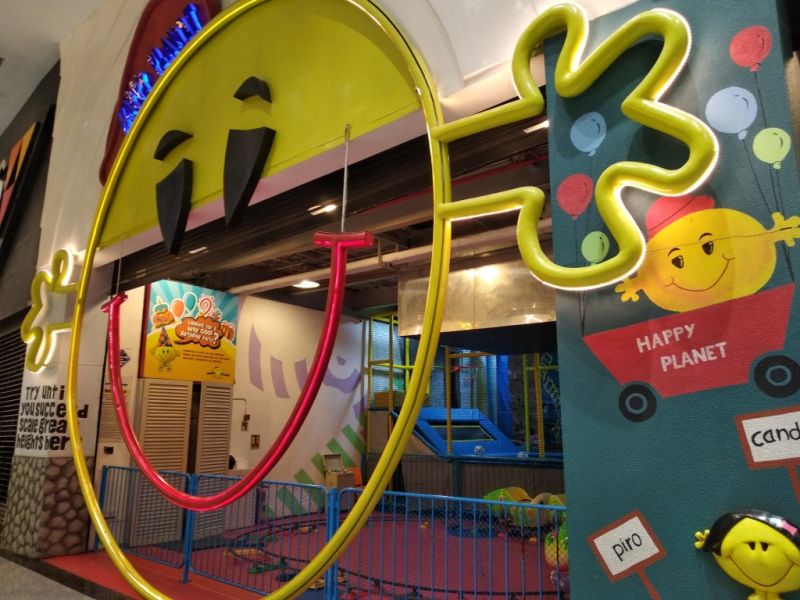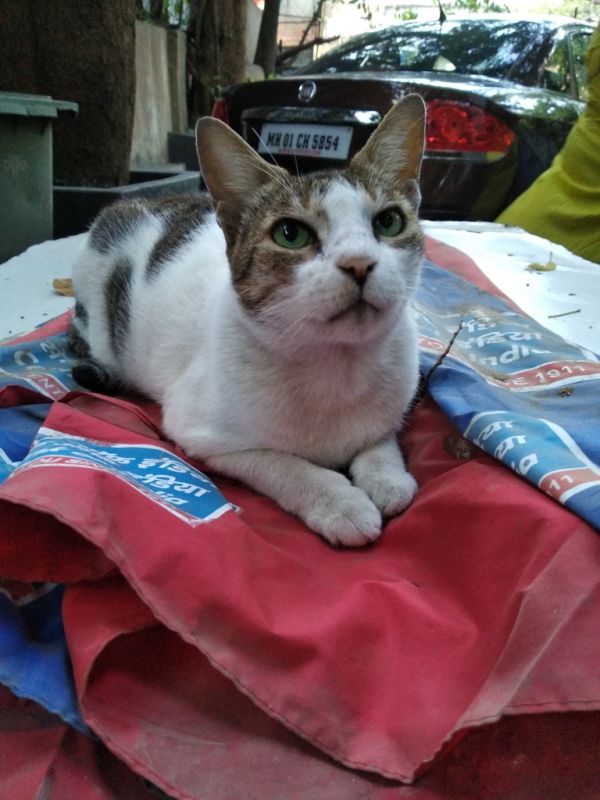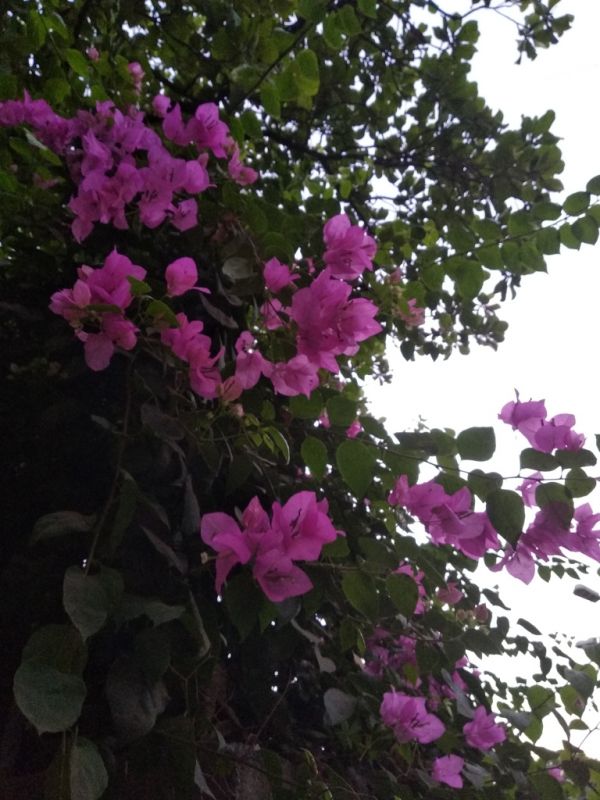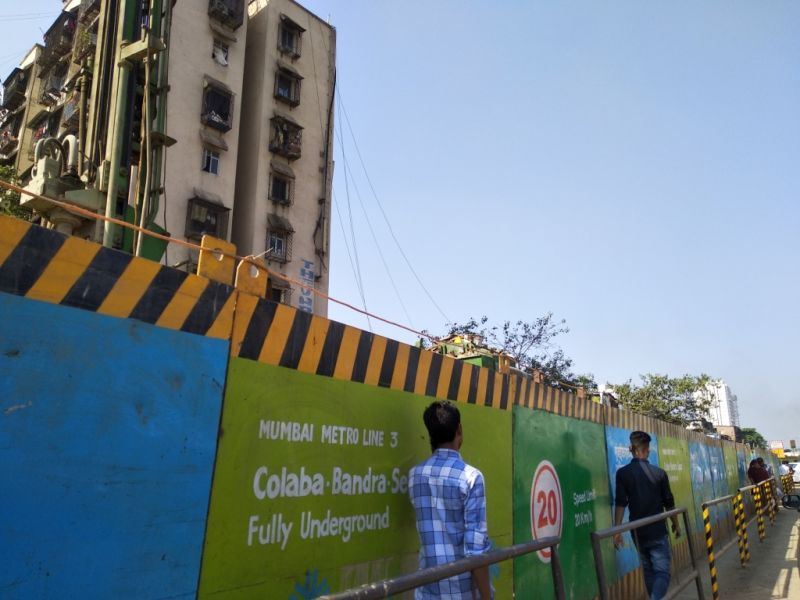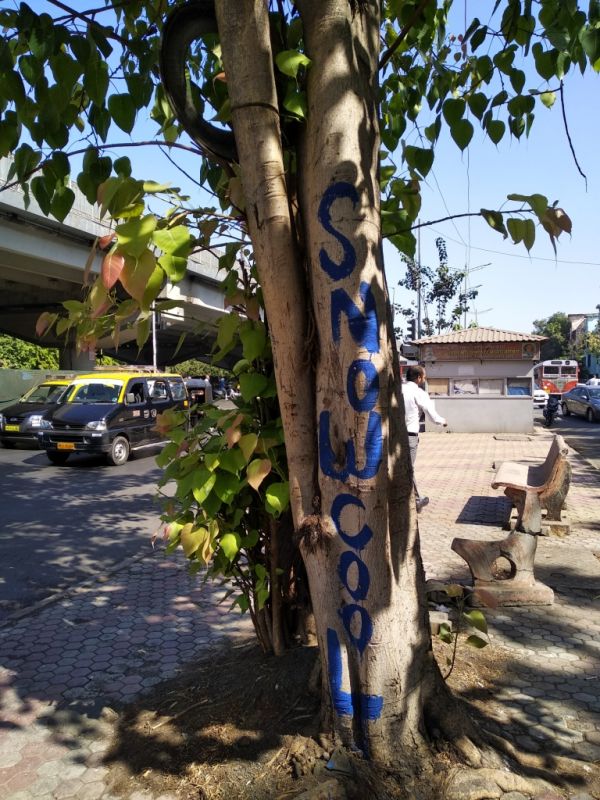 The selfie camera is no different — the 5MP sensor shoots decent pictures in broad daylight but picks up immense noise in low light situations. The LED flash comes in as a relief to take usable photos after the sun goes down.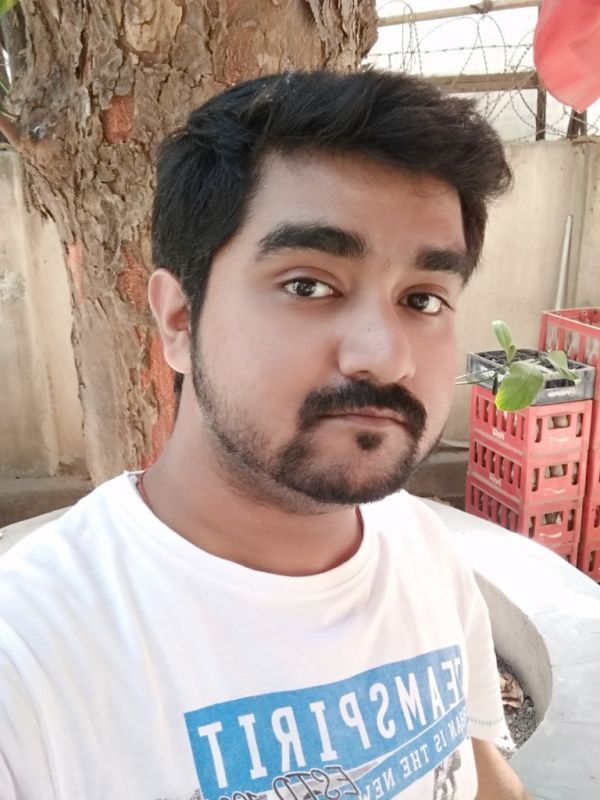 Also read: Xiaomi Redmi Y1 review
Battery:
One department where we were disappointed — the Redmi 4 had a massive 4100mAh battery, but the slimmer Redmi 5 forced a slimmer battery — all the way down to 3300mAh.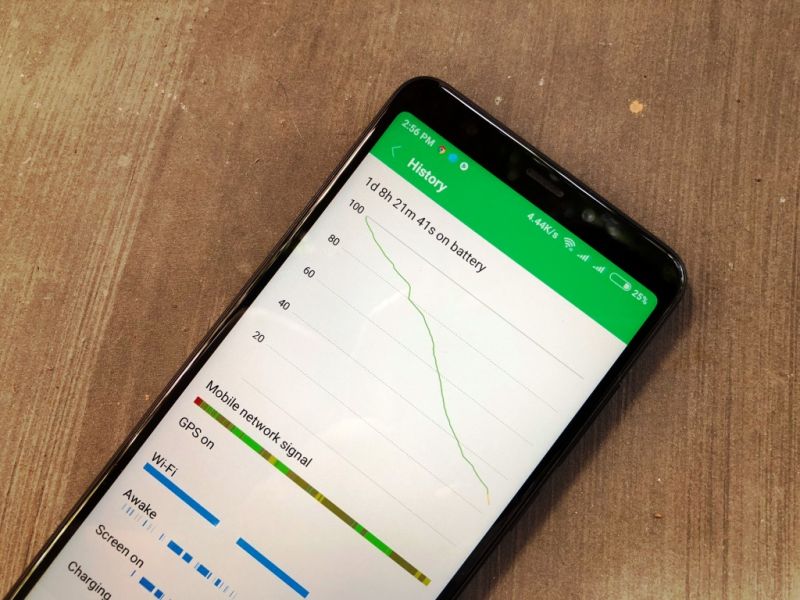 With a smaller battery, the Redmi 5 can stretch as much as a day with regular usage — texting, playing games, browsing the web, binge-watching YouTube and occasional selfie sessions. It won't be much of an issue if you are used to carrying around a power bank with you.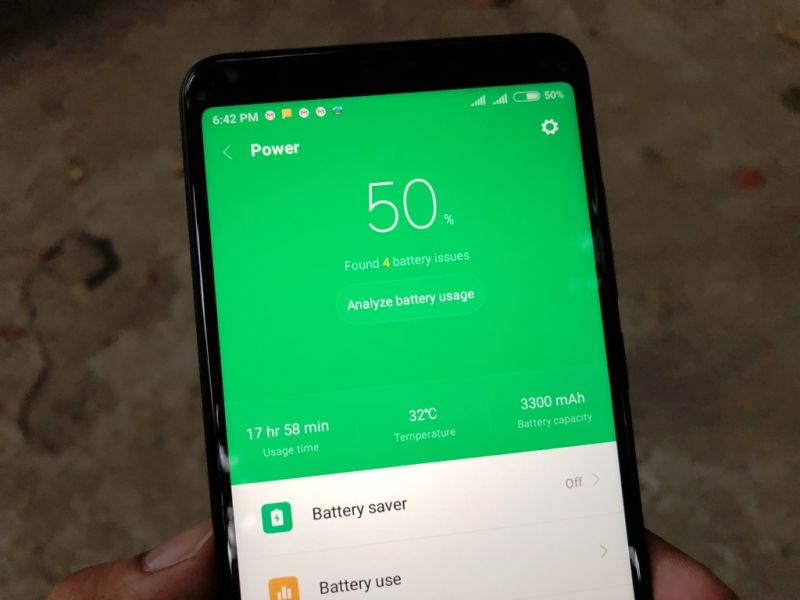 To compensate for the loss, Xiaomi packs the Redmi 5 with a 5V/2A charger, which is a tad faster at filling up the tank than its predecessor — you can fill her up in around 2 hours.
Also read: Mi Power Bank 2i review
Verdict:
With the Redmi 5, Xiaomi has shown its maturity in manufacturing dirt-cheap budget smartphones. While its predecessor offered all the usual stuff in the best of ways, the Redmi 5 brings changes in places that made the budget smartphone feel 'budget'. It has an irresistible build, good rear camera performance, impressive gaming abilities and a superior display than before. However, while trying to revolutionise the other sectors, Xiaomi has eliminated the 1080p display and the similar battery from the previous handset. Our expectations from Xiaomi always keep increasing considering how they keep bringing up new smartphones at dirt-cheap prices.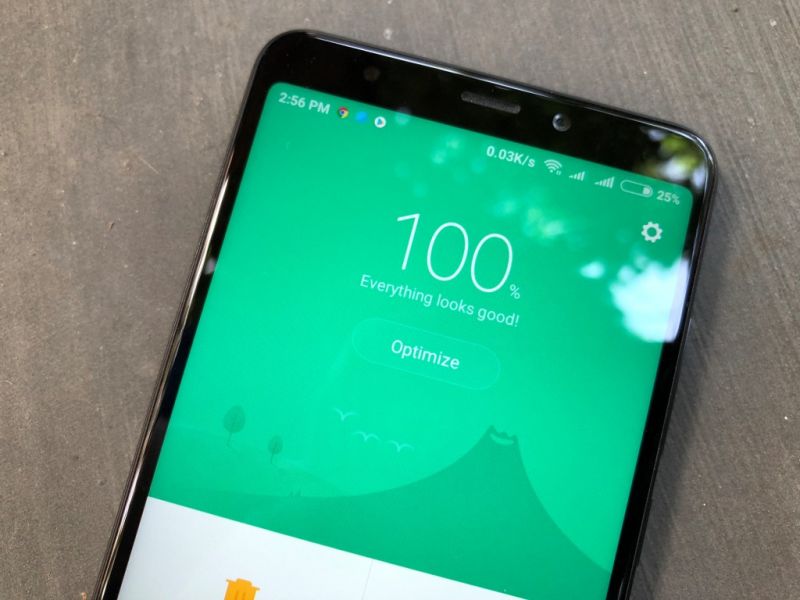 However, when you consider the price tag Xiaomi put on it, it's wise to ignore the minor shortfalls. The Redmi 5 has all the signs of being great budget smartphone just like its predecessor, but unlike the Redmi 4, this one tries to lean towards being a performance-focused smartphone rather than being a long runner. If you are one of those upgrading to your first smartphone or looking to upgrade from your existing ultra-budget handset, the Redmi 5 will surely satisfy your needs. It surely earns our recommendation as a good-looking daily driver on a really tight budget.
Pros: Premium build, stable performance and good photography.
Cons: Dated operating system, shorter battery life and 720p display.
Also read: Xiaomi Redmi Note 5 Pro review
Click on Deccan Chronicle Technology and Science for the latest news and reviews. Follow us on Facebook, Twitter.
Latest News
Most Popular
Columns