Technology
Mi Power Bank 2i review: A supercharger in your pocket
Deccan Chronicle| Amritanshu Mukherjee
Published on: December 14, 2017 | Updated on: December 20, 2017
The Mi Power Bank 2i is a great addition to your weekend trip backpack, now adding fast charging to the scene.
If you are using an older power bank, them the 2i will be a notable upgrade to its fast charging capabilities and eye-clinching aesthetics.
In 2017, if you are in the market for a smart mobile gadget, then Xiaomi is a name that will ring your bells at first thought. The company has been responsible for revolutionising the budget smartphone market with affordable quality products (most of our Xiaomi smartphone reviews end up earning our recommendation). The company is also known for making notable electronic accessories with smart features at affordable prices. One such product is their newly launched power bank.
Xiaomi has also been a name to be reckoned with in the power bank segment and their existing power bank models have shown that dull mobile accessories can be made to look like desirable products. Therefore, to keep up with the times and redefine the segment, the company unveiled two new power bank models in the Indian market. Named as the Mi Power Bank 2i (an obvious name), the new range of smartphone fuel tanks start from a mere Rs 799 for a 10000mAh variant and Rs 1,499 for a 20000mAh variant. Tempting, isn't it? We have been using the 10000mAh 2i for a while now and we definitely need to mention that it is a great add-on for your mobile accessories.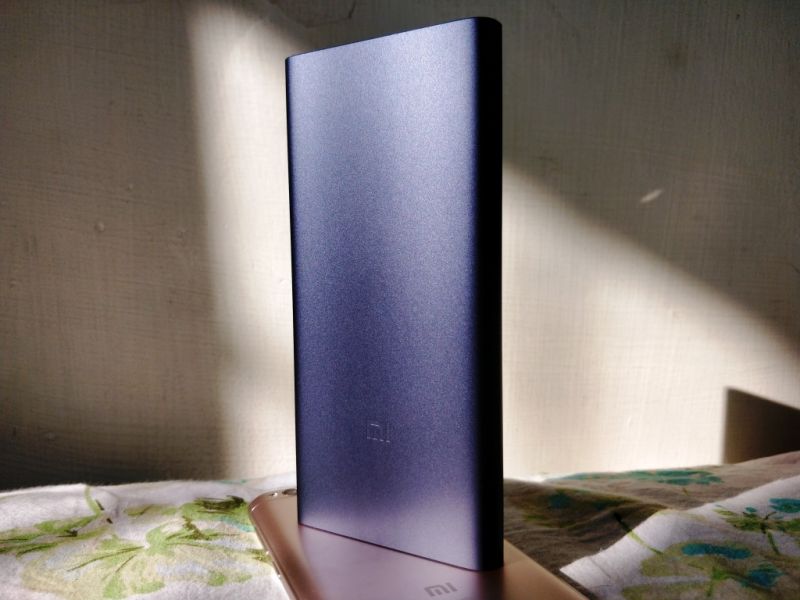 As stated earlier, Xiaomi redefines most product segments and the new Power Bank 2i is no exception. Compared to the older entry-level power bank, the new one adorns a sleek and stylish profile. Except for the width, it feels like a premium smartphone made of aluminium. Xiaomi puts an anti-smudge coating as well adds some kind of scratch resistance to the body, meaning that you won't have to keep your shiny new power bank in some type of casing or keep it hidden from others in your bag. However, scratch resistant doesn't mean scratch proof, which is why we always exercised caution while keeping it on dusty desks or on rough surfaces to keep the power bank look spotless.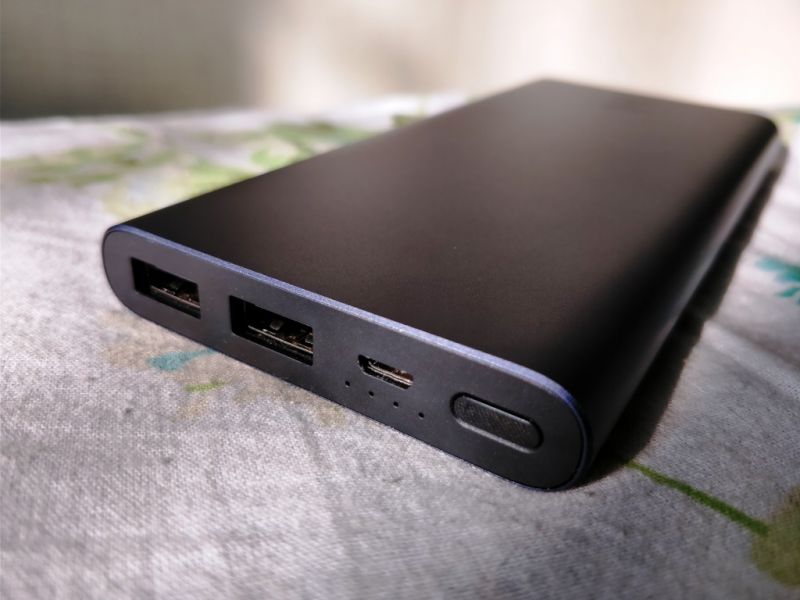 A peek at the top and you will notice two USB ports — yes, the 2i supports simultaneous dual charging. Apart from that, there's a micro USB port to charge the power bank itself (accompanied by an LED indicator arrangement) and a power check button. The 2i gains support for charging smaller wearables, which means that you can plug in your smart band or smartwatch too. All you need to do is press the power check button twice to activate the lower power mode; it disengages if no device has been detected for 30 minutes. The 2i also features safety systems built in to prevent any kind of mishaps to your expensive smartphone.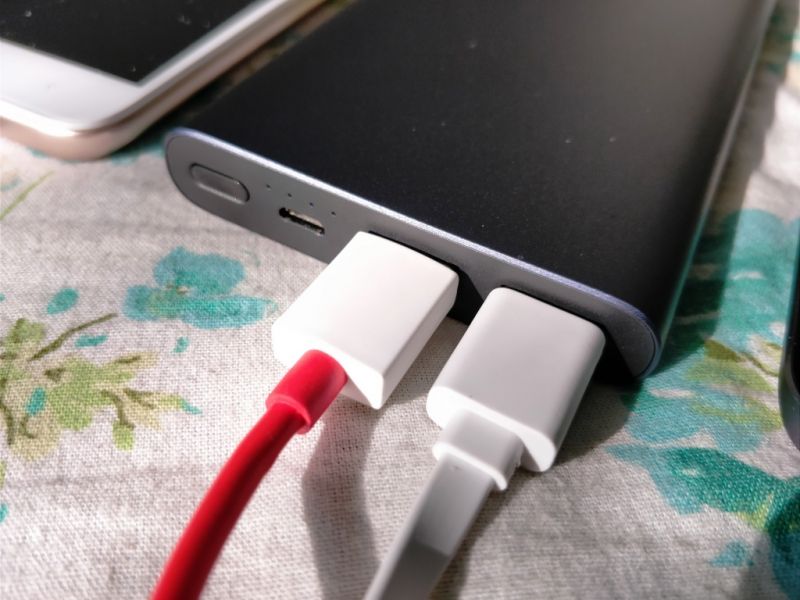 However, the 2i's party piece is its fast charging capability. The 2i supports all smartphones with Qualcomm's Quick Charge (QC) technology as well as other smartphones with the ability to support higher power inputs. We plugged in an iPhone 8 Plus and it managed to charge the phone a faster than the charger Apple ships with the phone. Not only does it deliver power swiftly, it tops up itself too in the same way — the 2i can use fast chargers to fully charge itself in around three hours. To put that in context, any budget tablet PC with an equivalent battery takes around five hours to fill up themselves. However, Xiaomi bundles only a micro USB cable with the 2i, which means you will have to tag along a converter port (dongle) for a USB Type-C or Lightning port. We also noticed that cable heated up noticeably during charging.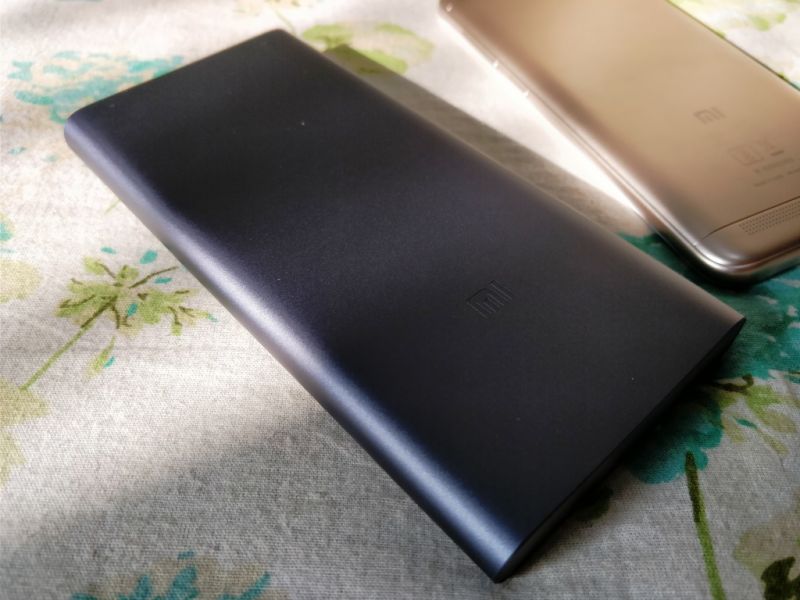 The 2i's 10000mAh Lithium-ion battery can top up your phone multiple times, depending on the battery rating. Xiaomi claims that it can charge an average midrange smartphone with around 3000mAh battery 2.5 times, whereas an iPhone 8 can be charged around 3.5 times. We tested it on multiple devices and managed to top up smartphones such as OnePlus 5T, Xiaomi Mi 5 and iPhone 8 Plus close to three times on a single charge. Xiaomi claims that the 10000mAh model's maximum efficiency is around 6000mAh, which is not bad for a Rs 800 power bank. If you want more juice for your gadgets on the go, then 20000mAh model will be the one we would highly recommend.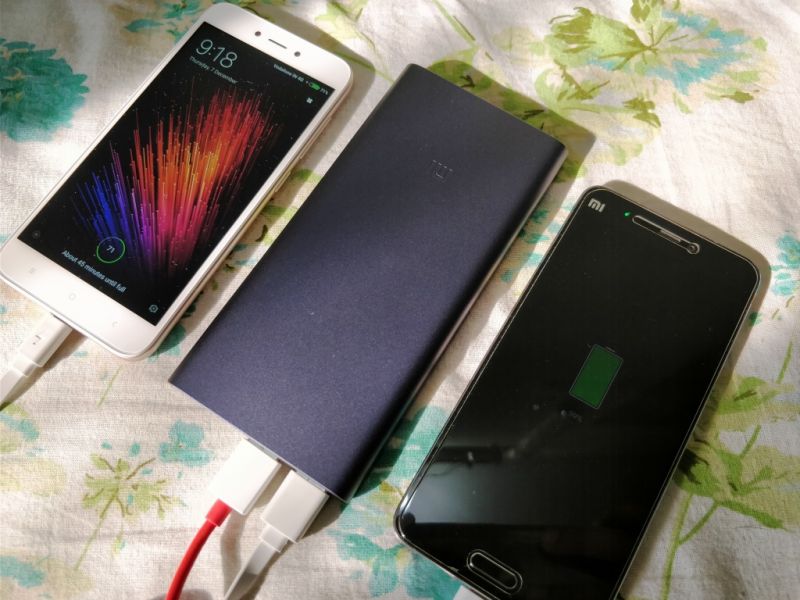 To sum it up, the Mi Power Bank 2i ticks all the right boxes for a power bank seeker — a stylish body, built-in safety features, fast charging with QC certification and a bargain price tag of Rs 799. If you are using an older power bank, then the 2i will be a notable upgrade to its fast charging capabilities and eye-clinching aesthetics. However, if you require more power backup outdoors, the 20000mAh @Rs 1,499 is recommended. The power banks make a great option for gifting too.
Latest News
Most Popular
Columns