Technology
Honor 9 Lite review: An affordable phone for show-offs
The Honor 9 Lite shines with a beautiful glass body and Android Oreo but bogs down everywhere else.
The Honor 9 Lite is a fresh proposition with combination of an all-glass body with an 18:9 narrow-bezel display and decent performance.
Verdict:
The Honor 9 Lite is a bold attempt by Huawei's e-brand to gain some considerable traction in the Indian budget smartphone market. It's got the looks and performance of a smartphone a few tiers above it but falls behind in key areas such as build quality, UI and camera performance. It brings a breath of fresh air in the otherwise stagnant budget segment and makes for a decent alternative to the potent offerings from established brands.
Pros: Aesthetics, Display, Performance.
Cons: Clunky UI, Mediocre build quality, Average camera performance.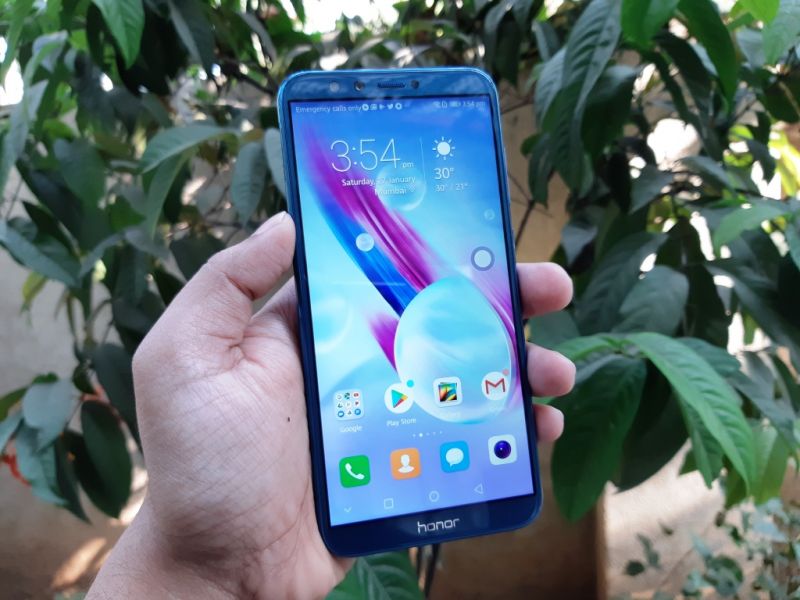 If you are in the market for a decent smartphone on a budget ranging between Rs 10,000 and Rs 15,000, you will be bombarded with suggestions that push Xiaomi's Redmi Note 4 and Mi A1 ahead. Both offer everything that Indian consumer demands in a lower budget where other brands have been trying hard to get a share of the budget pie that these two phones enjoy — particularly Samsung, Lenovo, Motorola and Honor.
Honor has recently been seen as an aggressive player in the segment and their latest offering plans to disrupt the segment with certain class-leading features. Meet the Honor 9 Lite, an affordable version of the slightly premium sibling, the Honor 9i. However, Honor goes a step ahead by offering an all-glass body and a quad-camera setup and spicing it up with a jaw-dropping price of Rs 10,999 for the base 3GB/32GB variant. This makes the 9 Lite an interesting proposition for a budget seeker. The final question here is — does it work as good as it sounds on paper? We scrutinize ahead.
Design, Build: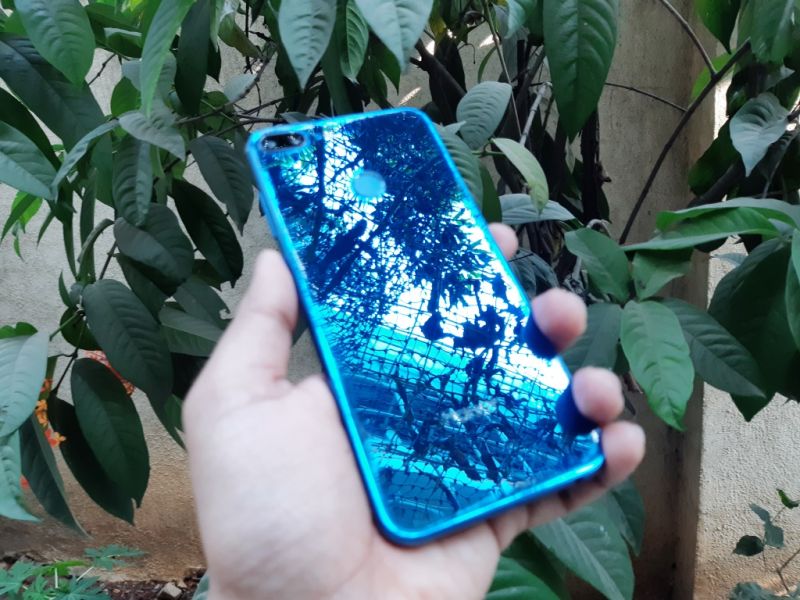 There's no other way to put it, but the Honor 9 Lite is an attention seeker. With its mirror-finished, all glass body, the Honor 9 Lite looks different in a sea of metal-unibody budget handsets. In fact, when we received the 9 Lite, we assumed that Honor would put a price tag that would make it compete with high-end Moto G5S variants. Nonetheless, Honor has managed to pull off a premium glass body build in a segment where others OEMs have just metal bodies to offer. So we wonder how Honor has managed to keep the price of a glass-bodied smartphone this low.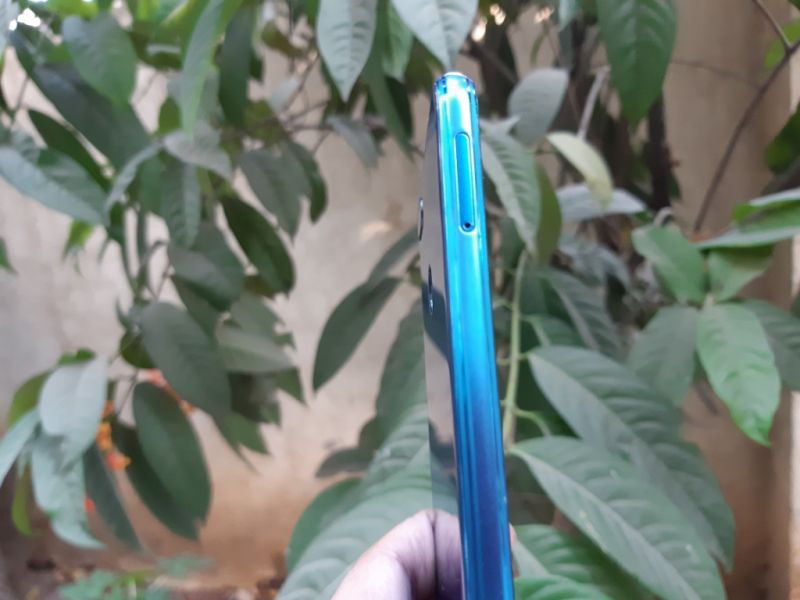 The answer is pretty evident — pay careful attention to the 9 Lite's build. Instead of aluminium, Honor has used a plastic frame sandwiched between the two glasses. Plastic doesn't retain details as metal can, and therefore ends up looking vulnerable to damage from simple scratches bumps and drops. A look at the bottom of the phone and you can see it ungainly.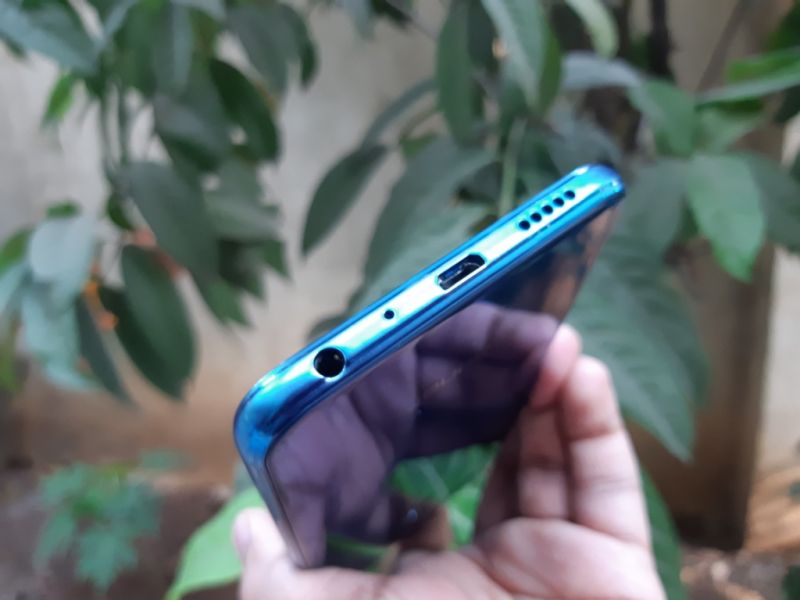 Then we come to glass panels — unlike premium glass-bodied smartphones that employ Gorilla Glass protection for resistance to scratches, the 9 Lite doesn't have any sort of damage protection (we saw a lot of scratches on our unit with casual use). This leaves it to the mercy of cases and covers. Honor could have pushed for at least one of the older Gorilla Glass versions for better protection. However, they claim that the glass panels are smudge resistant, which turned out otherwise. Like all glass-bodied phones, this one also tends to be slippery and requires caution if you are keeping it on table tops. Lastly, the mirror-like finish on the Honor 9 Lite may probably not appeal to everyone's taste — we felt it to be a tad too loud.
Display: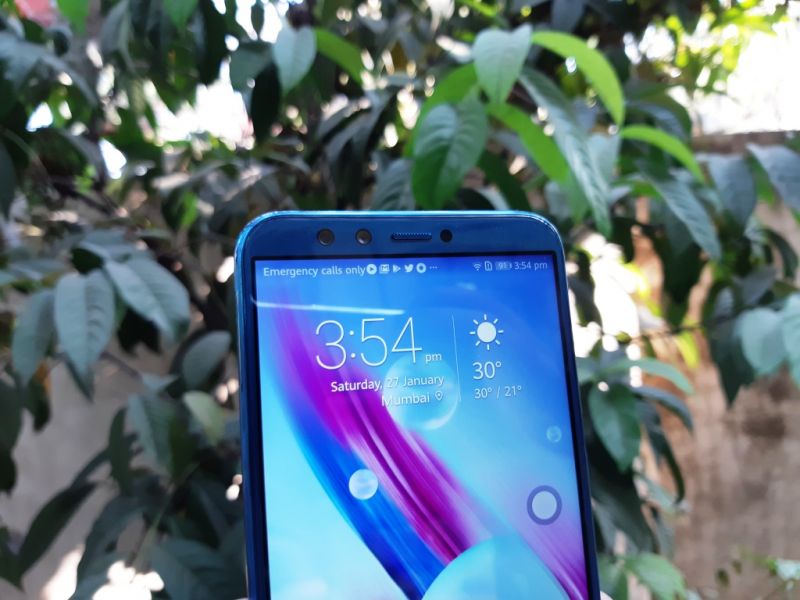 The Honor 9 Lite is one of the first smartphones in the budget segment to offer an 18:9 display. At 5.6-inches, it is may not be much bigger than its rivals, but it helps Honor reduce the bezels on this smartphone (an effective screen-to-body ratio of 75.5 per cent), thus making optimum use of space. As for picture quality, the 1080 x 2160 pixel LCD panel is very capable with good dynamic range and contrasts. With wide viewing angles, consuming media on this smartphone will impress your mates as well.
Specifications, Performance:
The Honor 9 Lite borrows a lot from Huawei's midrange hardware bin. Powering the 9 Lite is their own octa-core HiSilicon Kirin 659 chipset — four 2.36GHz Cortex A53 and four x 1.7GHz Cortex A53 cores — along with a Mali-T830 MP2 GPU. You can opt for a 3GB RAM/32GB storage or 4GB RAM / 64GB version, where both offer storage expansion of up to 256GB. Driving the hardware is Huawei's latest EMUI 8.0, based on Android 8.0 Oreo, which earns the 9 Lite brownie points for being one of the first few budget smartphones to rock the latest version of Google's OS. The fingerprint sensor is moderately fast and works well with greasy fingers (capacitive fingerprint sensors are already at their best).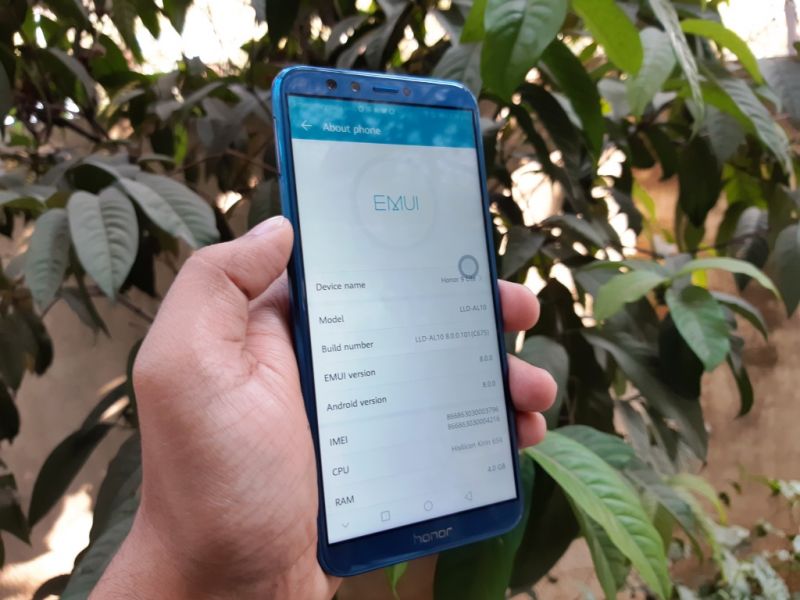 With a chipset focused on power efficiency, the 9 Lite's performance can at best be described as 'swift'. The chipset seems to comply well with daily tasks such as moderate WhatsApp usage, web surfing, video streaming and light camera usage. We did notice occasional hiccups when switching between resource-intensive social apps such as Facebook and Instagram, but it never lagged bad enough to call this smartphone an under-performer. However, the 9 Lite was not eager enough to play some resource-intensive games such as Need For Speed No Limits and Modern Combat 5. Extensive and resource-heavy apps also tend to heat up the 9 Lite, indicating that the phone is not meant to handle stress for extended sessions of heavy usage.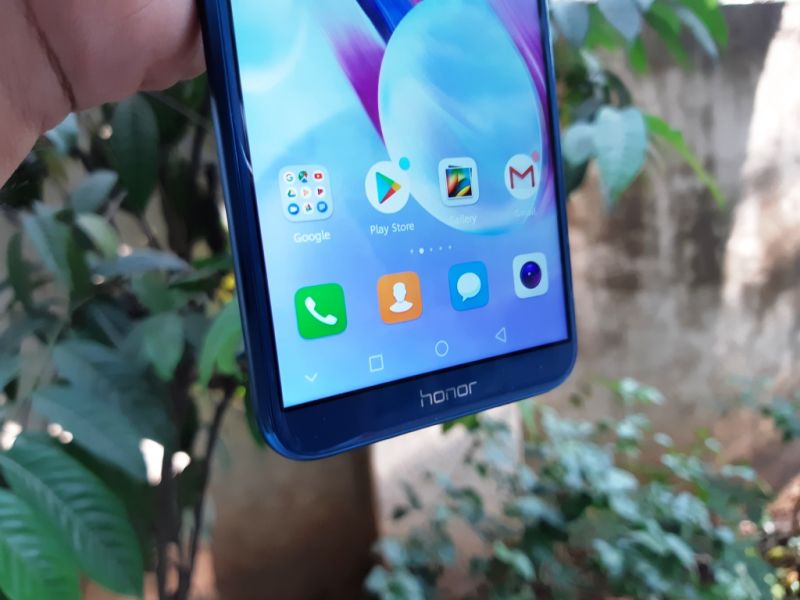 Adding to that, Honor's EMUI 8.0 seems like a bloated mess — there's a bunch of pre-loaded apps that most of the users may probably never use. Honor's custom version of utilities such as the file manager, security, performance management and some others seem like they are sipping on system resources. The user interface also seems a bit too clunky with oversized widgets and disproportionate app icons. Overall, the entire user interface is a bit loud, making it difficult to retain the UI as a daily driver. We think that a more simple UI could have been deployed on this midranger, rather than a 'forcefully tweaked feature-heavy' proposition that tends to cause a bit of inconvenience. However, those accustomed to EMUI may think otherwise.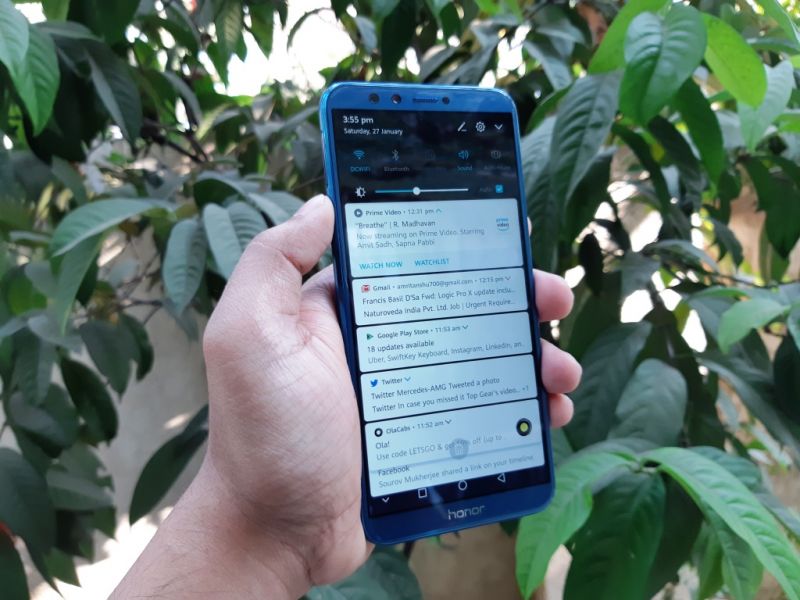 Despite having benefits of Android Oreo's goodies such as app shortcuts and notification dots, we ended up switching to Nova launcher for an eased-out user experience. Honor had the chance to go for a new approach with EMUI 8.0, but it seems that they probably missed this time.
Camera: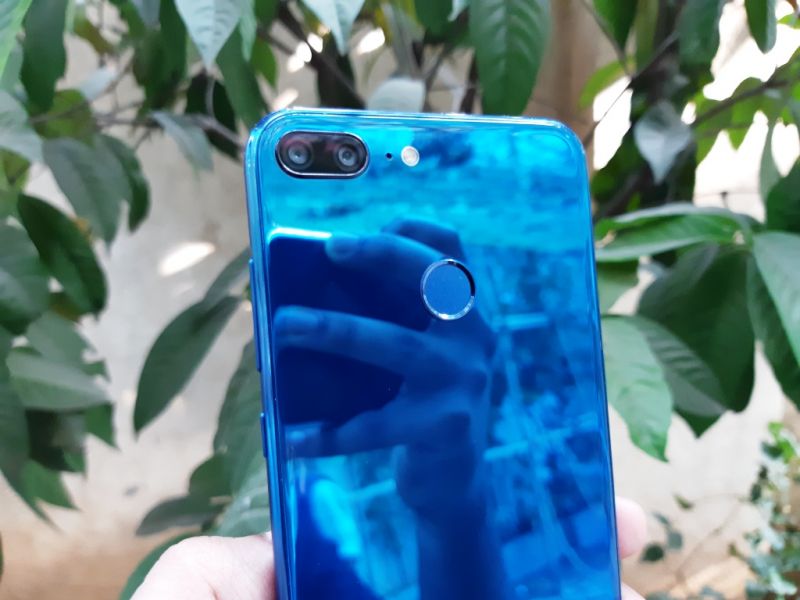 With a 13MP + 2MP dual sensor setup for both the front and rear cameras, the 9 Lite promises a lot but doesn't quite manage to deliver as per expectations. The rear cameras manage to deliver above average pictures — images tend to show good colours and contrasts. There's a noticeable loss of details, which is usual for most budget smartphones. With the help of a secondary 2MP lens, the bokeh shots tend to be overly artificial and there's no clear distinction between foreground and the background. There's a wide aperture mode as well for capturing non-human figures with depth-of-field effects, which was decent as well for subjects such as flowers and animals. Under low light scenarios, the pictures lose colour accuracy and sharpness. However, Honor's AI algorithms manage to keep noise under control, making it an average low-light shooter. The overall performance of the 9 Lite seems to be inferior to its brother, the Honor 7X, under the sun. This could be a possibility of a firmware issue, which could probably be settled in future updates.
Check out some photos clicked using the 9 Lite below.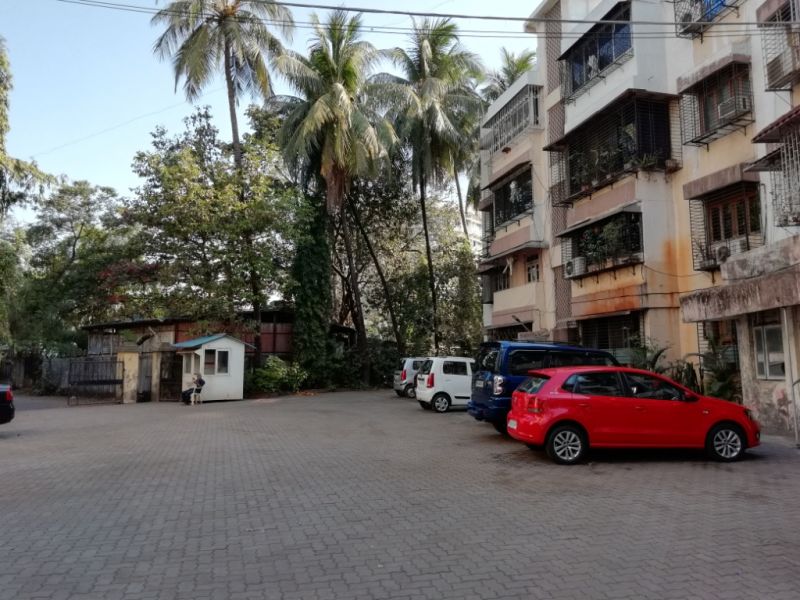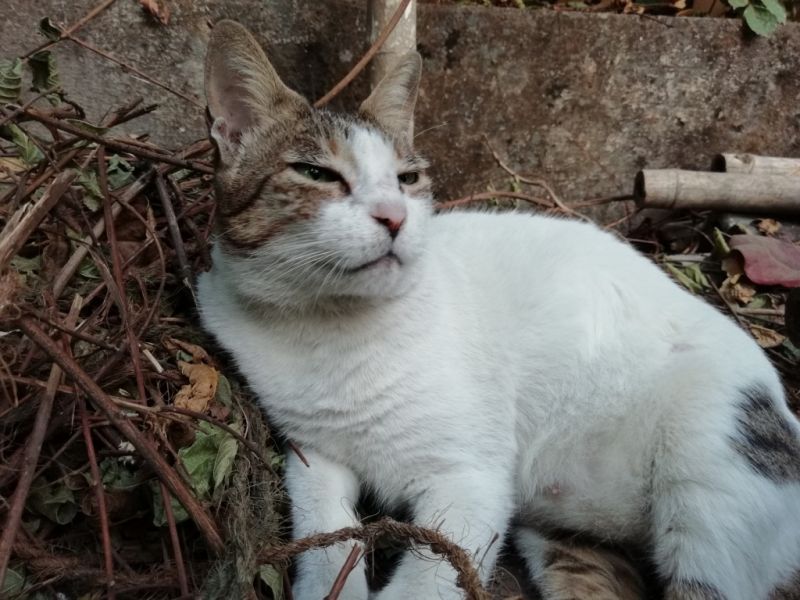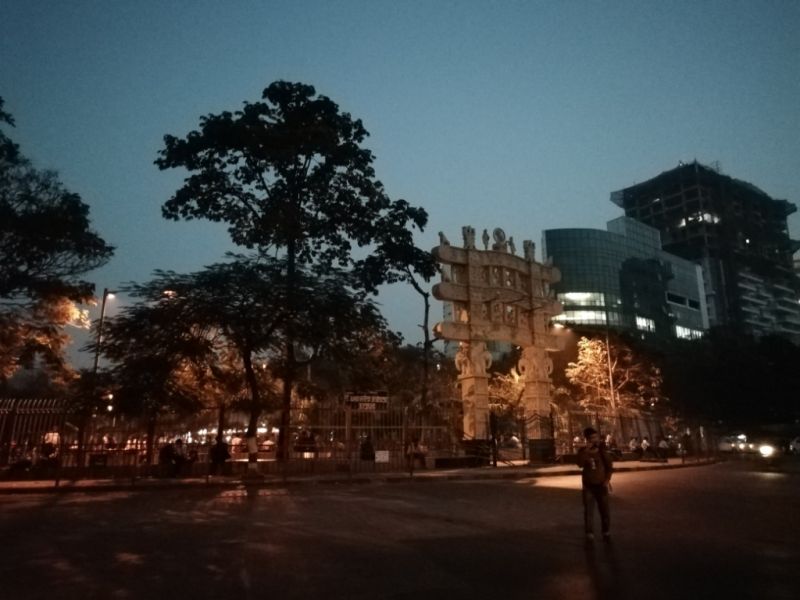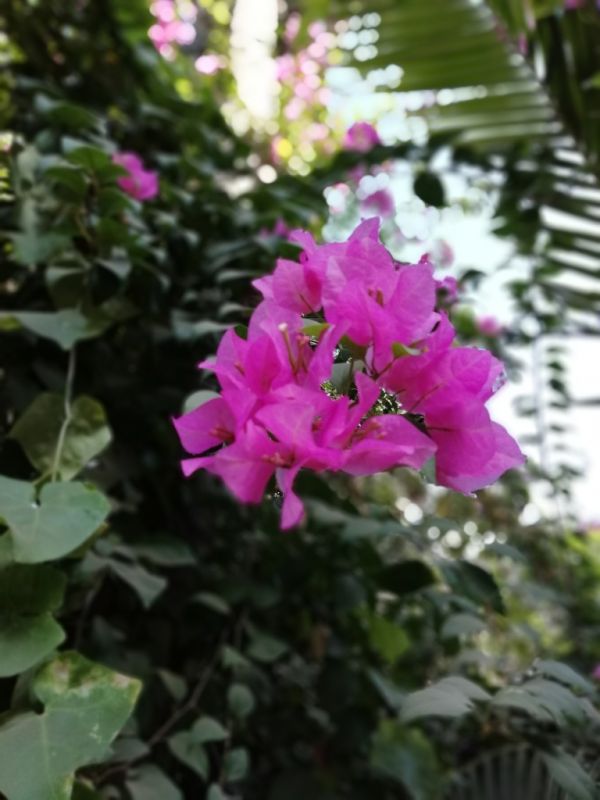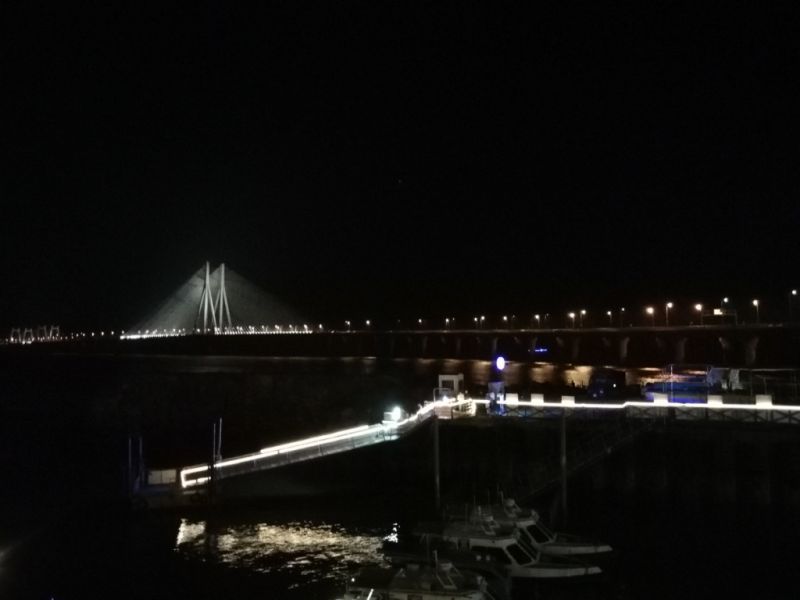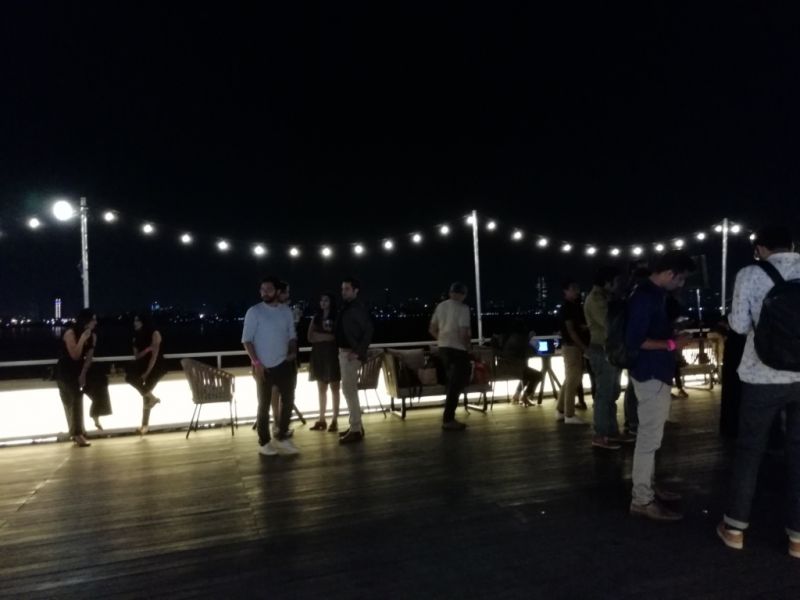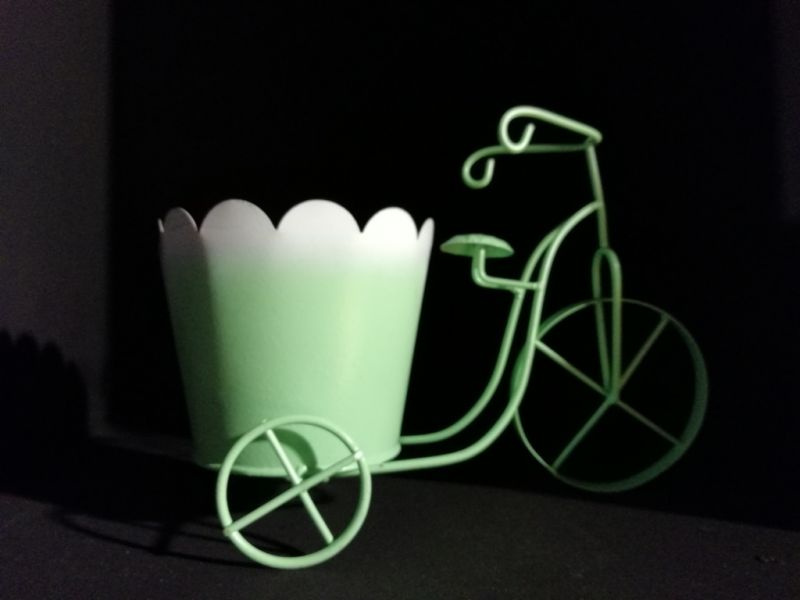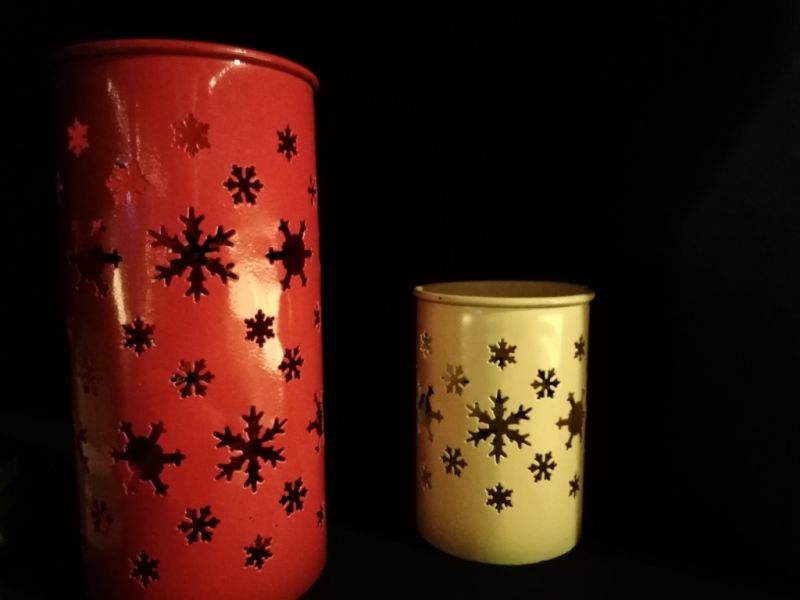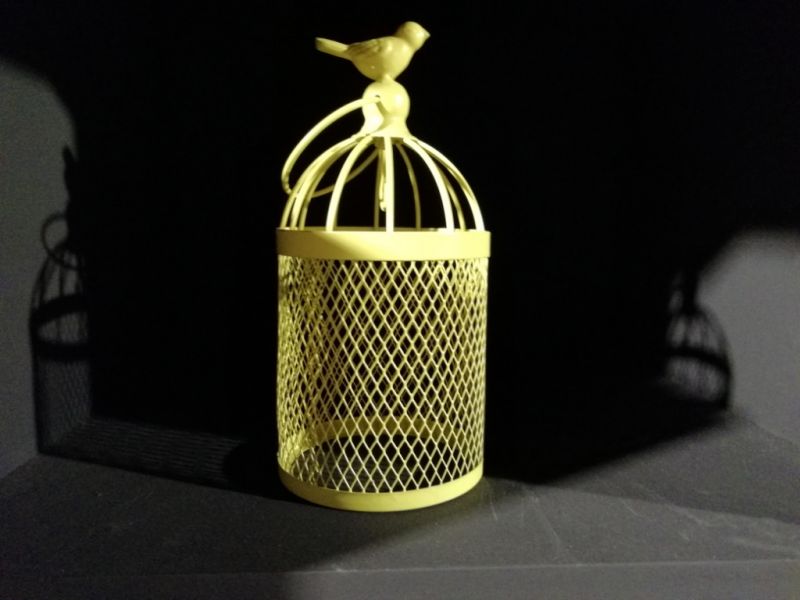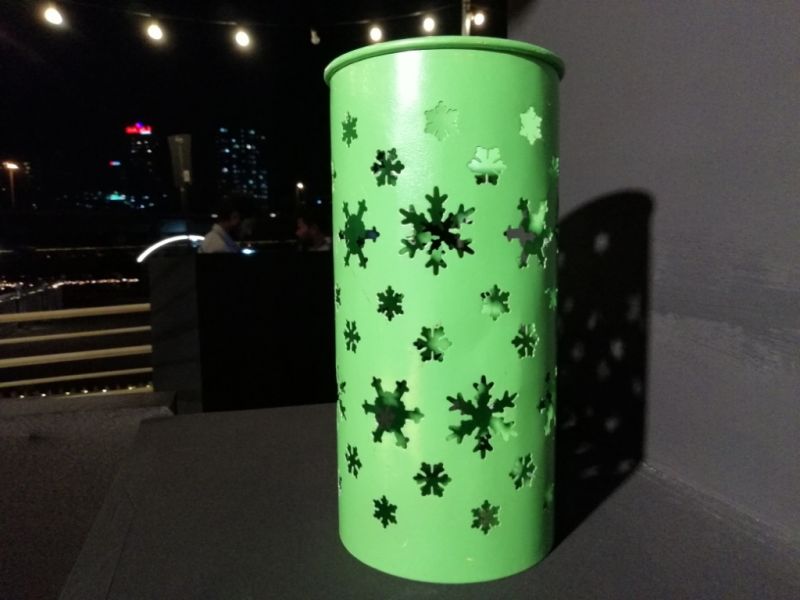 As for the dual front camera, it manages to put on a decent show for selfies. There's sufficient amount of details in the photos with a good dynamic range. Selfie addicts will be happy to know that there's a portrait selfie mode along with beautification trickeries to make the subject flawless (good for a female user but odd for the opposite gender). However, the bokeh mode for selfies also struggles here with an uneven distinction between the subject and the background. In low light situations, the aggressive beautification mode tends to make skin tones slightly pink. Nonetheless, those self-obsessed with snapping selfies at any given moment will contend with the 9 Lite.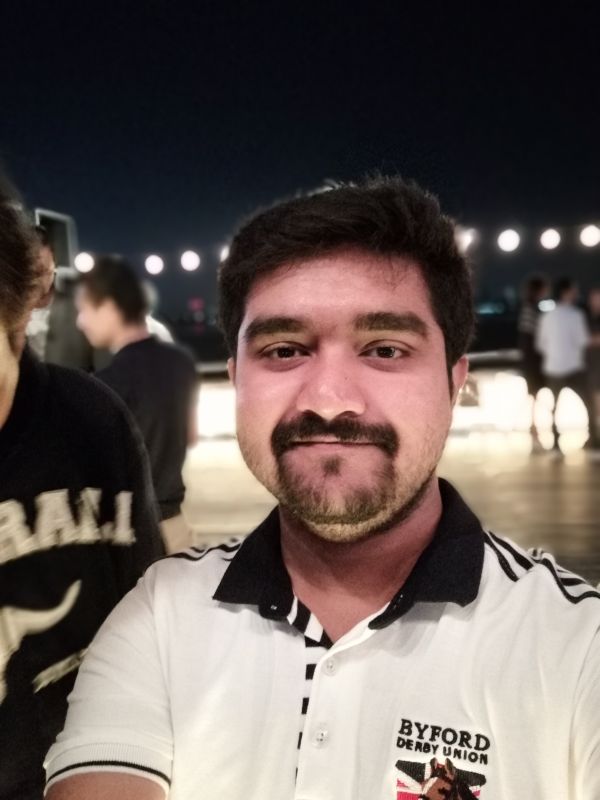 Battery:
Like all other midrange smartphones of 2017, the Honor 9 Lite is kept alive by a 3000mAh battery. On a moderate usage, which included intense texting, binge-watching YouTube, taking lots of selfies and web browsing, the 9 Lite was happy to serve for almost a full day. However, the phone takes a lot of time to charge, even though it comes bundled with a 2W charger. Topping up the entire battery from 10 per cent took us close to 2 hours and 45 minutes.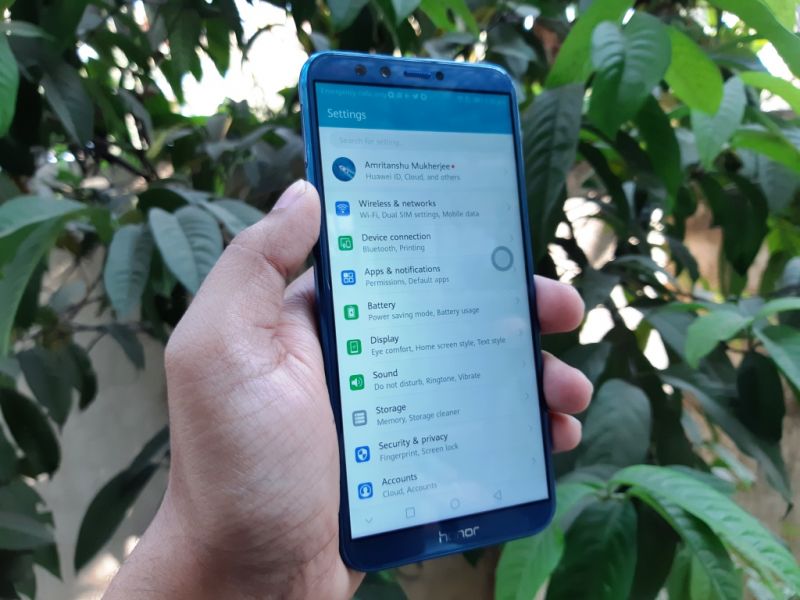 Conclusion:
If you are bored of the usual Xiaomi and Motorola handsets under the Rs 15,000 price bracket, then the 9 Lite makes for a fresh alternative. The combination of an all-glass body with an 18:9 narrow-bezel display and decent performance make it an attractive proposition. If we are to nit-pick on factors such as build quality and average camera performance, it puts us in a slightly difficult position to suggest this one as an all-rounder budget smartphone. However, for the price it retails, it does seem like a decent investment. The base 3GB/32GB variant is available for Rs 10,999, while the 4GB/64GB asks for a whole Rs 4k extra — which doesn't make sense considering the competition offers better all-rounder handsets.
Latest News
Most Popular
Columns