Apple Inc on Tuesday updated its 12-inch MacBook line of laptops with faster processors, among other features, and made it available in rose gold colour. The new MacBook is 13.1mm thin, weighs 2 pounds and has a battery capable of up to 10 hours of wireless web browsing on a single charge. The device, which starts with a price tag of $1,299, will be available for sale from Wednesday.
However, Mashable thinks that the new entrant is not impressive. Though the new refreshed, more powerful MacBook is a good welcome, it still lacks the basics.
For starters, the new MacBook still sports only one USB Type-C port. People using the MacBook are really in need of more USB ports than just one. Given that the single USB Type-C port is powerful enough to handle a range of devices, you are still stuck to just one port when you need to use a plethora of devices to connect. What if you have more than one USB device to connect to your MacBook? You could lose your patience since you would then need to purchase an additional accessory for connecting multiple devices to that single outlet.
"The 2016 update to the MacBook remains a beautifully machined aluminium laptop. The Retina display is stunning, the profile is thin, the machine ultra-light, and the trackpad top-notch. The keyboard is too shallow," claims Mashable. They say that the single USB port is upsetting news. Apple is making it a hell for MacBook owners to connect multiple USB devices to the single port. This means, you need to add a pricey dongle to your shopping cart in order to connect more devices simultaneously.
On the other hand, the new MacBook also features a very basic 480p FaceTime camera, when even smartphones have upgraded themselves with a minimum of 5MP and 8MP sensors on the front camera. To point out, even the four-year-old iPhone 5 has a HD camera.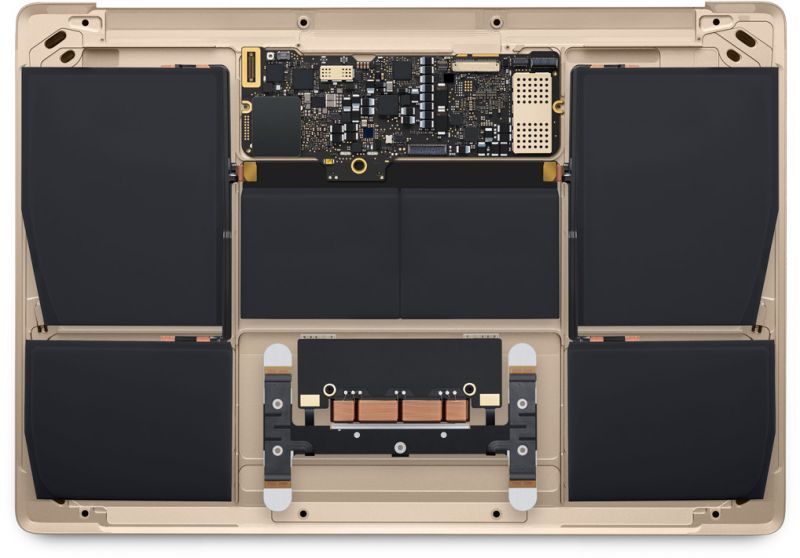 Moving ahead, the new MacBook is not as efficient as the older MacBook Air too. Add to that, the new entrant is also priced higher starting at $1,299, which is slower than the Air. In fact, Mashable also points out that the 11-inch and 13-inch Air are still cheaper than the entry-level MacBook.
Click on Deccan Chronicle Technology and Science for the latest news and reviews. Follow us on Facebook, Twitter.
...