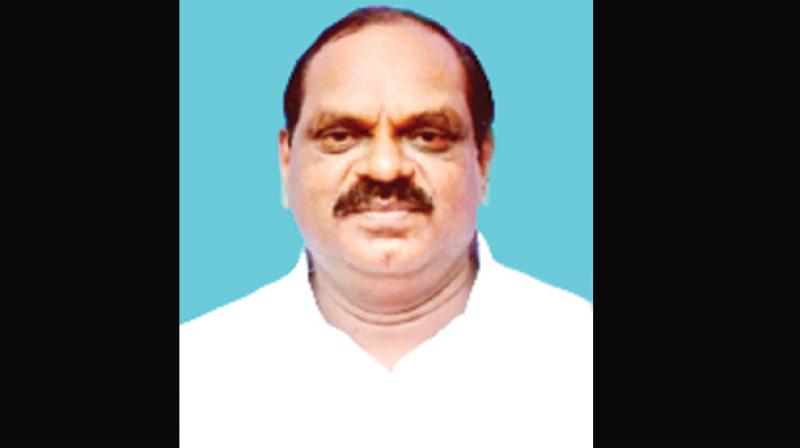 ORATHANADU: One of the key ministers of the AIADMK, R. Vaithilingam, who is seeking re-election in Orathanadu for the fourth consecutive term is banking on the schemes he had brought to the agrarian constituency, besides the goodwill he had earned through easy access to people and generous assistance for marriages and education.
The minister has won from the constituency three times from 2001 and banking on his performance in the last five years. He has brought an agricultural college at Eechankottai, a college of veterinary sciences in Orathanadu, besides laying new roads and constructing bridges in the area.
Drainage schemes in the area are seen as an achievement by people as such schemes are usually not sanctioned for an area falling within town panchayats. Vaithilingam, through his constituency development fund, had built a primary health centre at Okkanadu Keezhaiyur, besides desilting the Sirugan lake at Kannathangudi.
However, DMK candidate M. Ramachandran, too, is well known in the area and he is pointing out that several promises made by Vaithilingam had not been fulfilled. They include a bridge at Vedhapuri, renovation of government hospital, coconut procurement centre and desilting of Pudhur Karimuthu lake.
Agriculture is the prime occupation of the people and most of the residents are farmers and agricultural labourers. The prime demand  is desilting lakes and ponds in the area and improving the irrigation facilities for the betterment of agriculture. One of the major complaints is corruption at the paddy  procurement centres by officials who deduct a certain amount from the value of paddy. The area has five bus stands causing traffic congestion and public are seeking an integrated bus stand for all routes.
DMDK has fielded P. Ramanathan, who is relying on the support of his own party, besides that of the MDMK and Left, though the strength of VCK is negligible. He is likely to secure a sizeable chunk of votes. The PMK has fielded Saravana Ayyappan and the BJP has allocated the seat to India Desiya Kalvi Munnetra Kazhagam.
The AIADMK is citing the fulfillment of several promises and asserting that the rest of demands would be implemented as Vaithilingam is certain to play a major role in the government again. Vaithilingam is known to help the people who want economical help for education, medicine and marriage. A majority of the people want their area to be a Minister's constituency again in the hope that further development would take place and the civic amenities would be improved.
...