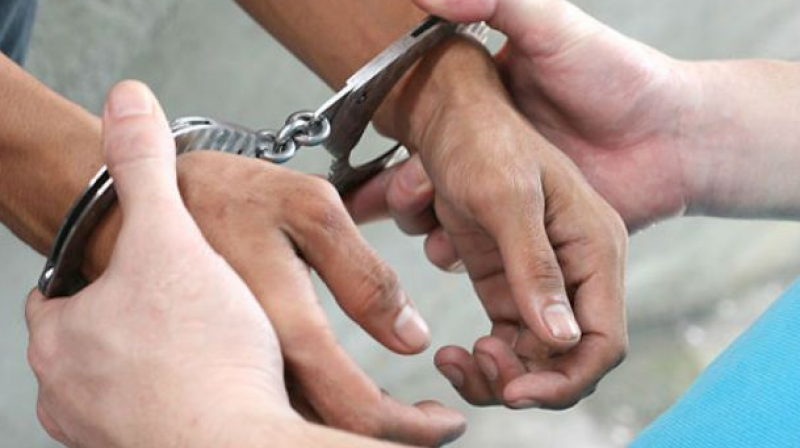 Hyderabad: Three persons including an autorickshaw driver who were transporting red sanders in an autorickshaw were nabbed by the Shamshabad police.
The autorickshaw was moving through ORR in the wrong direction, when the ORR patrol intercepted them. Police seized around 50 red sanders from them.
The suspects are B. Naresh, 20, P. Ramana, 22, and B. Pamuleti, 24, hailing from Kurnool district. Police said the autorickshaw was going from Tondupalli towards Bengaluru in the wrong lane.
The ORR patrol intercepted them and alerted the police. When questioned, the passengers in the autorickshaw failed to provide details regarding their identity and vehicle documents. "On further questioning and checking the vehicle the red sander logs were found under the seat. Some of them were packed in a bag," Shamshabad SI Md Ahmed Pasha said.
Initially the suspects claimed they were only passengers and were not aware of the smuggled material. The driver said that he was just transporting the material but was not aware of the nature of the material.
However, soon they admitted that they were smuggling the material from the Seshachalam forests in the Allagadda area of Kurnool district in AP..
They told the police that the kingpins behind the racket were Mahendra and Prasad, who had told them to go ahead and that they will join later. But as the autorickshaw was moving much ahead, the other two following in another vehicle lost their way. The seized material and the suspects were handed over to the forest department for inquiry.
...