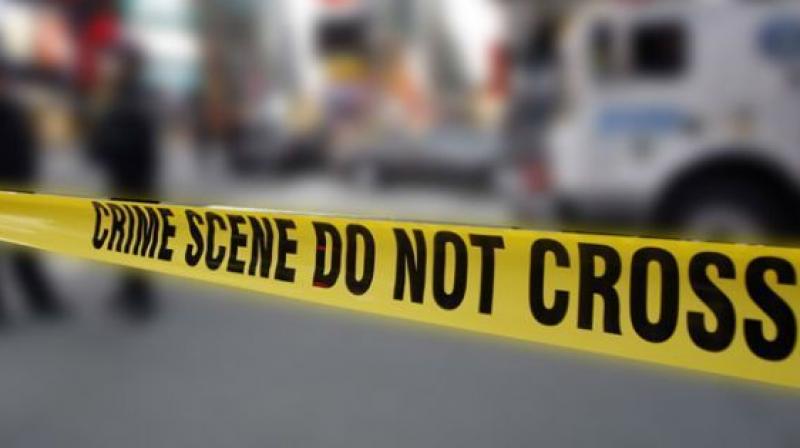 Chennai: A selfie with his brother's wife cost a 35-year-old man his life in the city on Thursday.
S. Rajendra, an office assistant with Annamalai University was murdered by his brother at the family's residence in Raja Annamalaipuram, where they gathered together on Wednesday night.
The accused, Venkataramana (31), also an office assistant with the university, is the youngest of three brothers and lives with his family at Eldam's road in Teynampet.
The deceased was working in the Mumbai office of the University for several years and was transferred to the university headquarters in Chidambaram about four months ago, police investigations revealed.
Meanwhile, Rajendra availed leave from the University about a month ago and was staying at his family's residence in Kutty Gramani 1st street in Raja Annamalaipuram where his younger brother Pulendran (33) stays with his family.
On Thursday night, the youngest of the brothers, Venkataramana called on his elder brothers for a booze session when the murder happened, police investigations revealed. The trio were drinking at the terrace of the house when Rajendra sent a selfie, he took with Venkataramana's wife to him through WhatsApp.
A state of inebriation fueled the angst of Venkataramana who engaged in a verbal duel with his brother, which soon escalated into a brawl.
The other sibling pacified the two brothers and the trio went to sleep. However, around 3:30 am, the accused woke up and stabbed his brother several times with a knife and killed him on the spot. Abhiramapuram police rushed to
the house on information and secured the accused. The deceased's body was moved to the Government Royapettah Hospital for post mortem. Further investigations are on.