Breakfast of champions: Here's what Olympians eat to kick-start their day
DECCAN CHRONICLE | DC Correspondent
Published on: February 15, 2018 | Updated on: February 15, 2018
---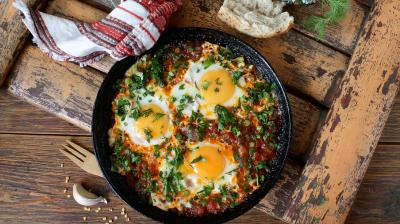 Breakfast is the most important meal of the day. But for athletes, it helps get the body ready for an intense day so they can perform at their best.
Certain foods help give them that extra boost whether they're training or competing.
"Endurance athletes will pay more attention to carbs versus the shorter program athletes who don't need the same amount of carbs," Ohio State University sports nutritionist Kacie Vavre told the Daily Mail. Most of them also consume sugar on a day they are competing.
"Sugar and refined carbs will go straight to your blood sugar and give you energy right away, which is why some athletes will eat sports gels, " she explained.
With the 2018 Winter Olympics currently in full swing in Pyeongchang, South Korea, we take a look at what some of these champs consume first thing in the morning, as reported by the Daily Mail.
1. Lindsey Vonn (alpine skiing)
The 33-year-old is a four-time Olympian and has two medals. Her choice is a big scrambled egg with the works that include mushrooms, red bell peppers, onions, spinach, garlic, Cholula hot sauce, and cilantro. On a big day of training she'll also have some oatmeal.
2. Chloe Kim (snowboarding)
This 17-year-old star is popularly known for her sweet tooth. Her breakfast involves chocolate pancakes, cottage cheese, biscuits and gravy.
3. Adam Rippon (figure skating)
Rippon, 28, is partaking in his first Olympics. He enjoys overnight oats with almond milk and a cappuccino or latte.
4. Shaun White (snowboarding)
Eggs with anything in his fridge make the perfect breakfast for the 31-year-old.
5. Jessie Diggins (cross-country skiing)
She is competing in the Olympics for the second time. Fried egg, berries, yogurt with honey and nuts and dried oatmeal give her a boost for the day.
6. Chris Mazdzer (luge)
To stay strong and energetic Mazdzer eats eggs sometimes in an omelette form with onions, spinach and peppers.