Technology
Xiaomi Redmi 6 review: Strictly for the budget conscious
Deccan Chronicle| Amritanshu Mukherjee
Published on: September 23, 2018 | Updated on: September 24, 2018
The Redmi 6 loses out on the strong points of the its predecessor in lieu of better value for Xiaomi itself not the consumer.
We expected the Redmi 6 to bring in the new notch display, a more powerful chip and a big battery. We expected more from Xiaomi.
It is not surprising to see brands opting for profits over earning respect from consumers for offering something that the consumer wants. The Nokia of yesteryears did it in the past decade and so did Samsung earlier in this decade. And both the times, we saw them losing favour with the market and pass on their dominance to others. Xiaomi entered the Indian smartphone market at a time when Samsung was still overcharging for outdated technology. From geeks to casual users, everyone preferred Xiaomi's idea of giving more and better stuff at a justified price. And that's how the brand earned the tag of India's no.1 smartphone manufacturer a while ago.
Lately, it seems that Xiaomi wants to focus on profits in the same way as some other popular brands did a few years ago. The first proof of that philosophy is their latest budget offering — the Redmi 6. It's supposed to be an upgrade to the fantastic Redmi 5 that was launched a few months ago, yet the specifications sheet tells a different story altogether — it's a downgrade from its predecessor. Luckily, the prices haven't shot up — the base 3GB/32GB costs Rs 7,999 whereas the 3GB/64GB costs Rs 9,499. Therefore, does this latest Xiaomi budget offering still offer an appealing deal and can it uphold the company's reputation as the 'go-to' brand in this segment? Read on.
Aesthetics, Build
When the Redmi 5 released earlier this year, we were astonished as to how Xiaomi could manage such a premium build quality for a highly affordable price. The Redmi 5's sleek metal build with a tasteful camera bump and modern yet taller 18:9 5.99-inch display made us wonder whether the pricier Redmi Note 5 was worth the extra moolah. Xiaomi set the bar really high with Redmi 5.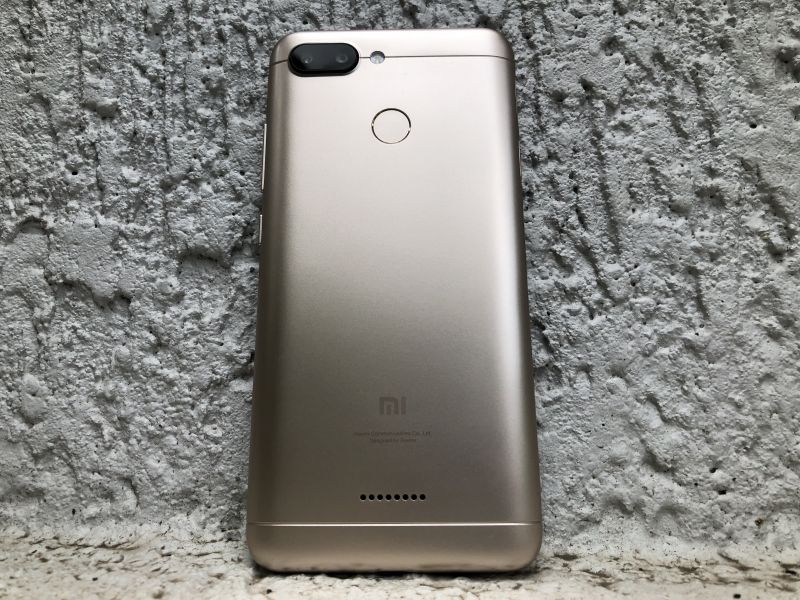 Sadly, its successor doesn't even come close in this regard. The Redmi 6 is a step backwards with its plastic build and bloaty design. Don't take us to be spoilt brats for the premium glass builds on flagships, we still prefer plastic over glass or metal for the sheer durability it offers — you can just go without a case, not worrying about scratches or damage as much. On the POCO F1, the plastic build was tastefully done.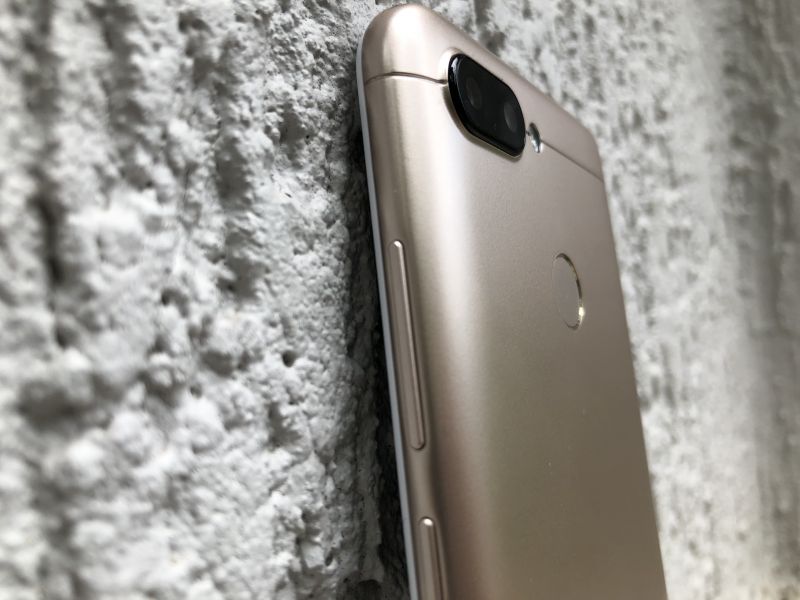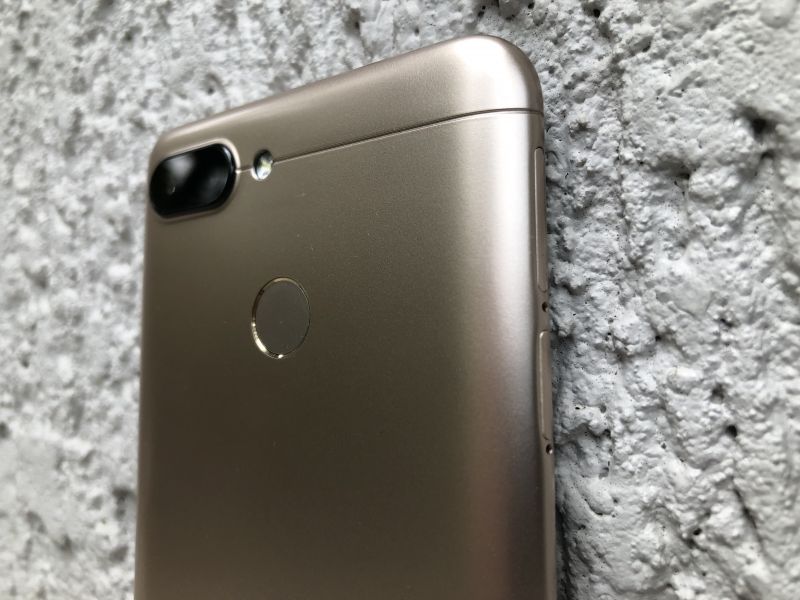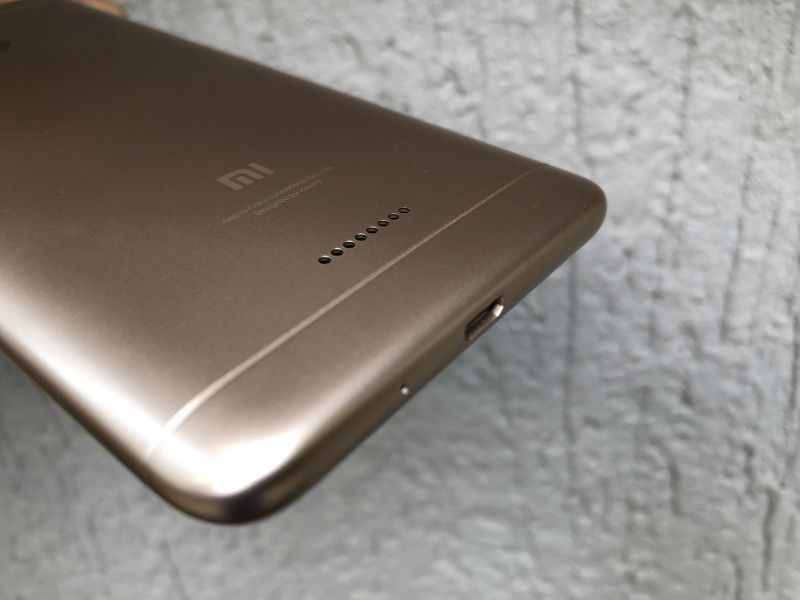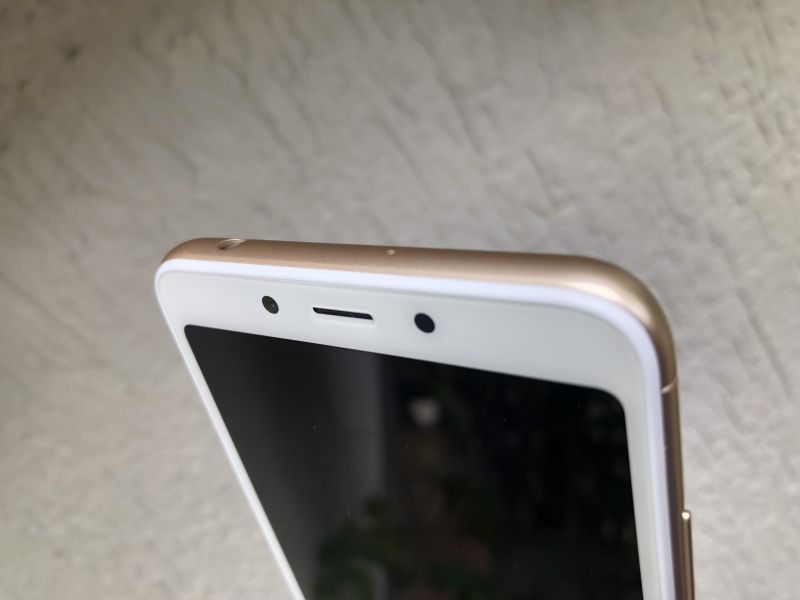 On the Redmi 6 though, that plastic unibody is far from impressive, especially with a glossy finish that loves smudges. The camera module is anything but elegant and the repositioned loudspeaker at the rear is a bad decision, considering the Redmi 5 had it on the bottom frame. The glass panel has a weird elevation from the frame, which makes it prone to shattering in the event of a drop.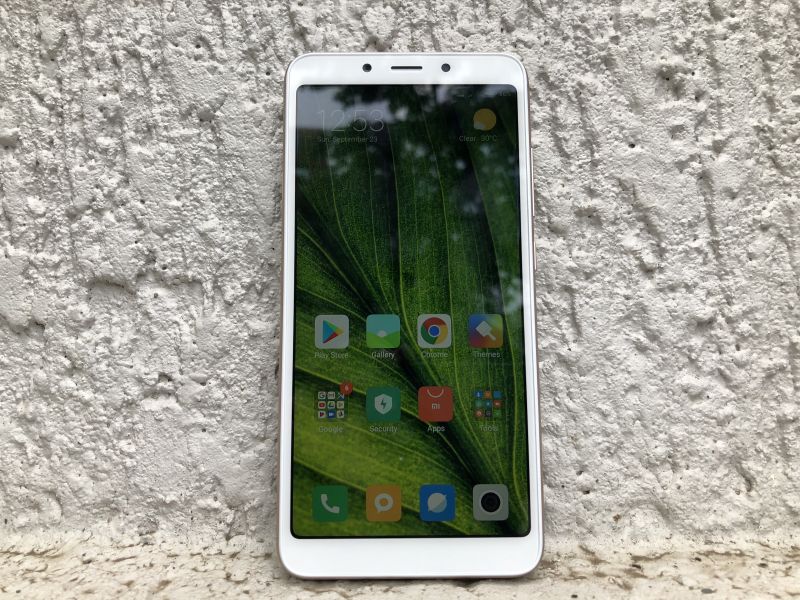 The front has thicker bezels than the Redmi 5, with a smaller display. To cut costs, Xiaomi even eliminated the front flash, which was so helpful on the Redmi 5. The only saving grace is the retention of the fingerprint sensor and the dual SIM tray with a dedicated SD card slot.
Display
As stated, the Redmi 6 sports a smaller 5.45-inch LCD display with an aspect ratio of 18:9. This is disappointing, considering its predecessor offered a larger display in a slightly bigger from factor. Rivals from China such as iVoomi and Innelo have even gone ahead to offer the trendy 19:9 display with a notch, thereby extending the Redmi 6's disadvantages further.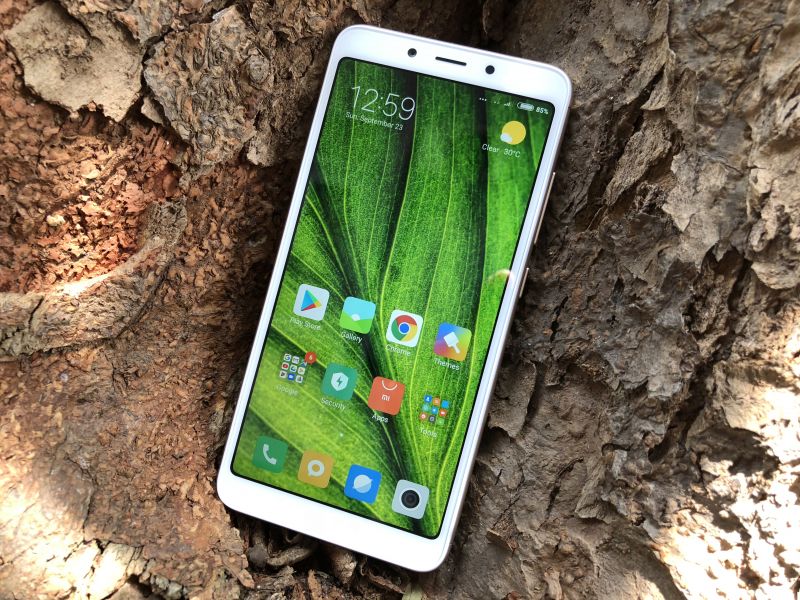 Nonetheless, the display's performance is decent for the segment. The dynamic range is just about average and viewing angles are reasonable. Sunlight legibility is sub-par. With a resolution of 720p, the display is sharp enough for reading the text and watching videos. The positive side to this is that the battery drain is contained to an extent.
Performance
This is where it gets polarising. Instead of a Snapdragon chipset, which has been Xiaomi's go-to SOC for all its phones, the Redmi 6 reintroduces the MediaTek chipsets to Xiaomi's lineup in India. The 6 is built around the Helio P22 chip accompanied by 3GB of RAM as standard. Before you jump to snob at the Helio P22, do consider the following facts:
It has an octa-core configuration of eight Cortex-A53 cores clocked at 2.0GHz.
It's a 12nm chip, which is theoretically superior to the 14nm Snapdragon 450 or 625 in terms of efficiency.
It supports AI, Face Unlock and dual cameras for a relatively low price.
As promising as it looks on paper, it impresses up to a considerable extent fairly. With Xiaomi's heavy MIUI 9 on board, it manages to deliver a mostly lag-free user experience. Commonly used social media apps and casual games are dealt with without any noticeable hiccup. The chip isn't supposed to host resource-intensive games — so keep your expectations reasonable.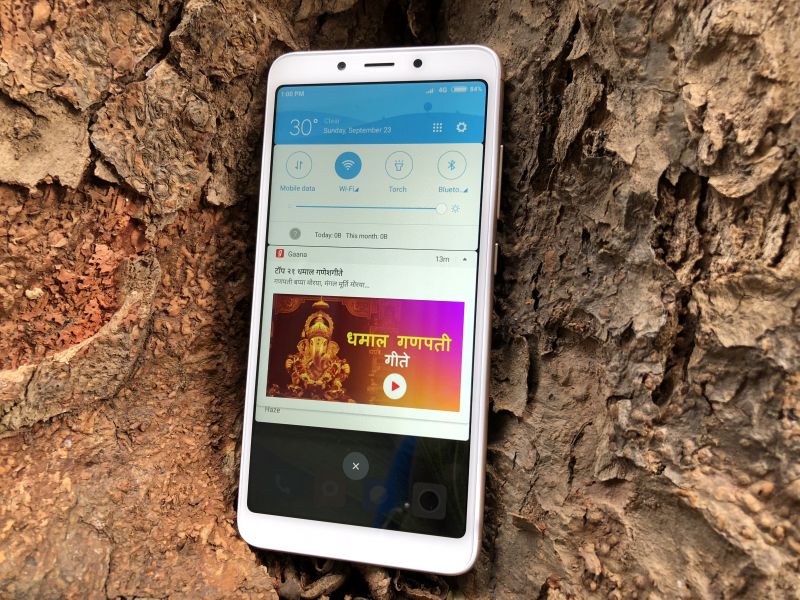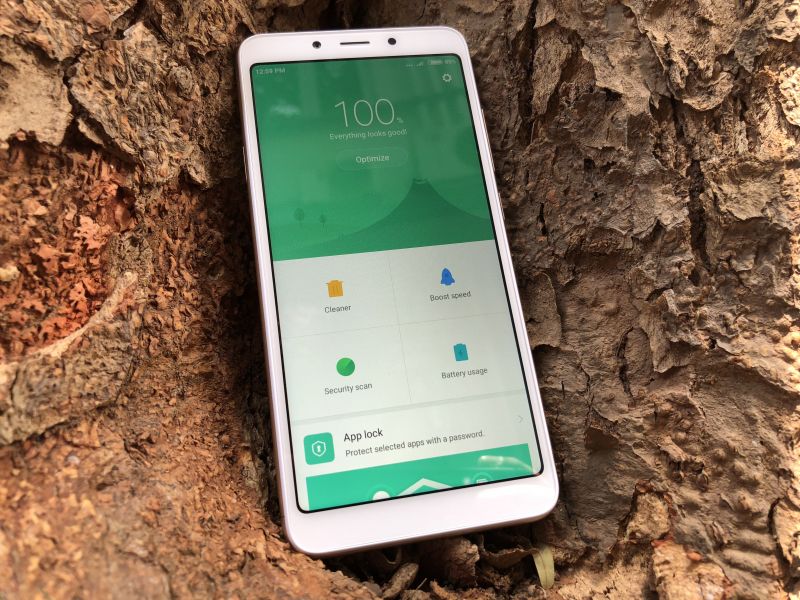 As for MIUI, it remains largely unchanged from what we have seen on previous Xiaomi phones. MIUI 9 offers a lot of customisation options with extensive themes, wallpapers, icon packs and more. With MIUI 9.6, you get some core Android features such as reply from notifications and an extensive notification panel. You also get MIUI's brilliant gesture navigation, which is easily the best in the industry after Apple's system on the new fullscreen iPhones.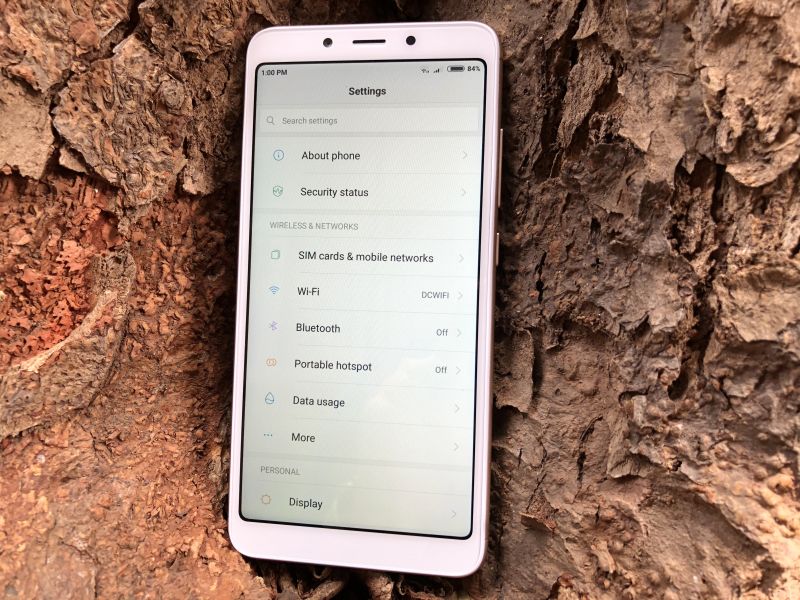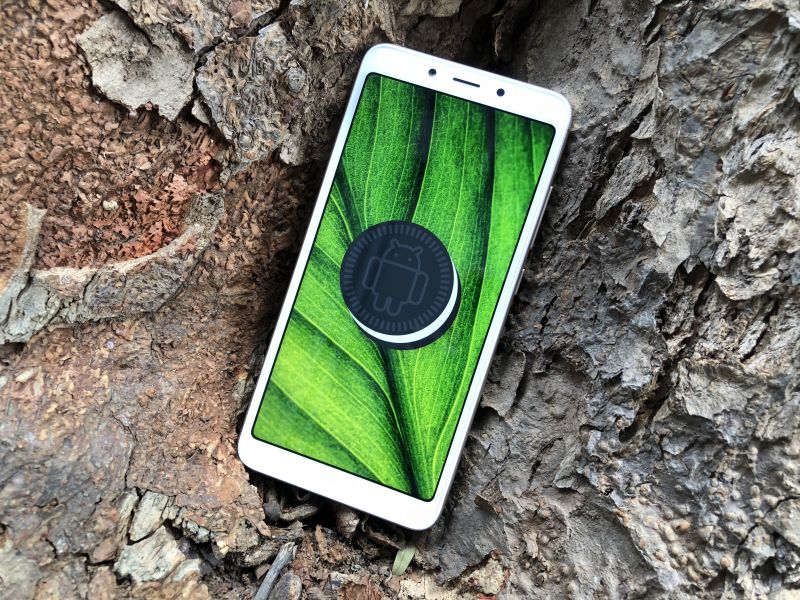 The Redmi 6 handles the feature-laden OS very efficiently and most of us should be happy with that. The only gripe is with the face unlock system, which is useless when the ambient light goes dim. However, we hoped that Xiaomi offered MIUI 10 on these handsets, considering it's rolling out to other Xiaomi phones presently.
Camera
The only area where the Redmi 6 brings an actual meaningful upgrade. There's a 12MP + 5MP dual camera setup at the rear aided by MIUI's onboard AI trickeries. In a nutshell, the outcome from these optics is on par with what you expect from the segment — just about average only and usable for social media. In daylight, these optics can snap decent shots with average colours and contrasts. The details aren't that great and noise creeps up as soon as ambient light levels start dropping. Portrait mode photos are good, with mostly acceptable edge detection on the subject with plain backgrounds, but failing on busy backdrops.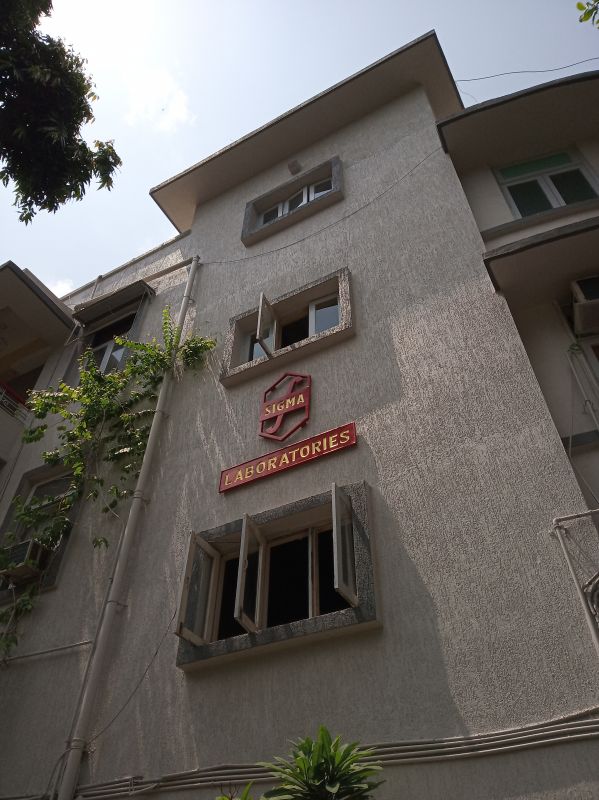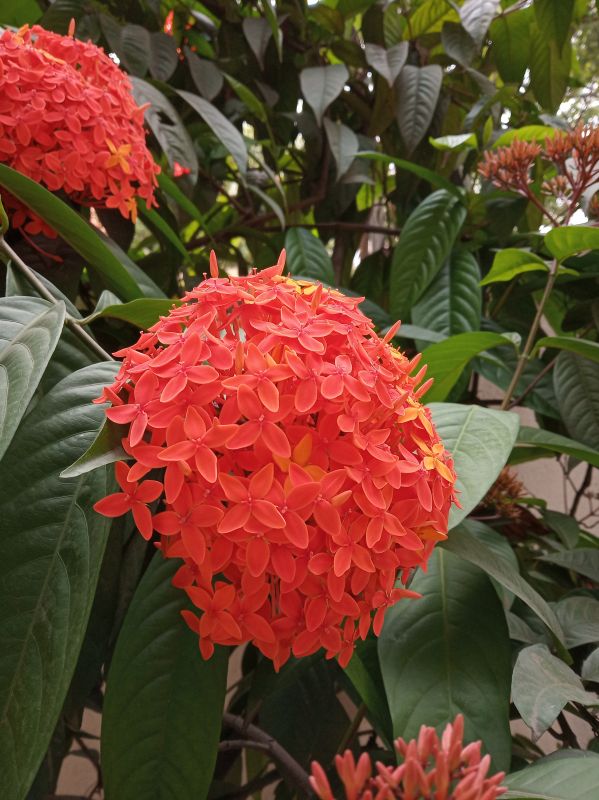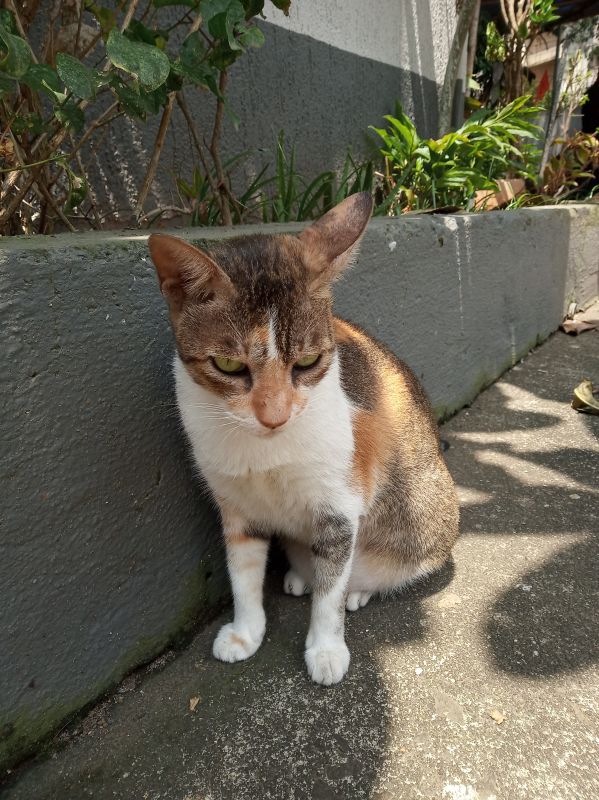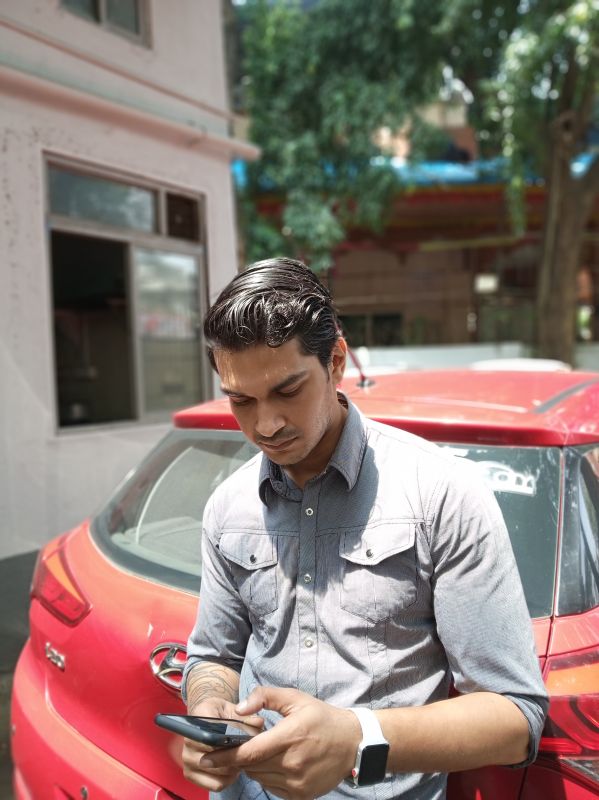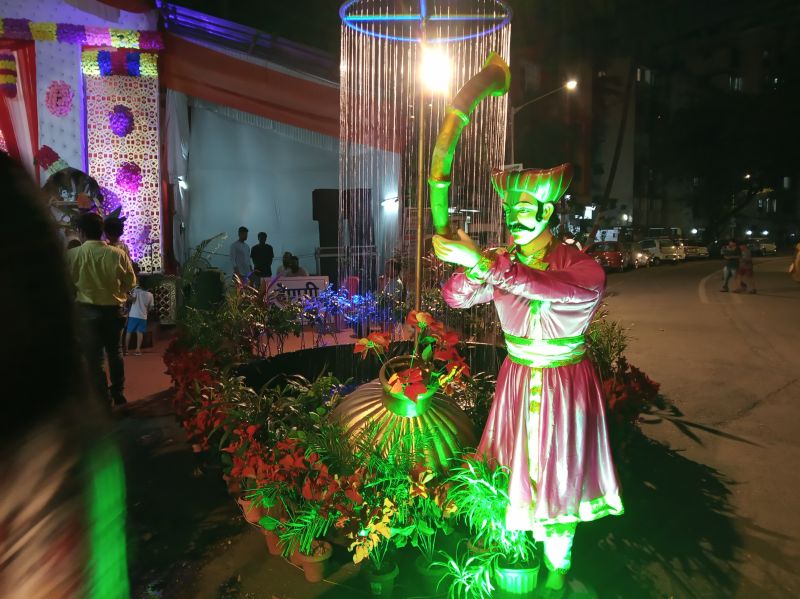 The 5MP selfie camera is just average with dull looking selfies. The software-based portrait mode tries hard and succeeds in most situations in delivering a good bokeh effect.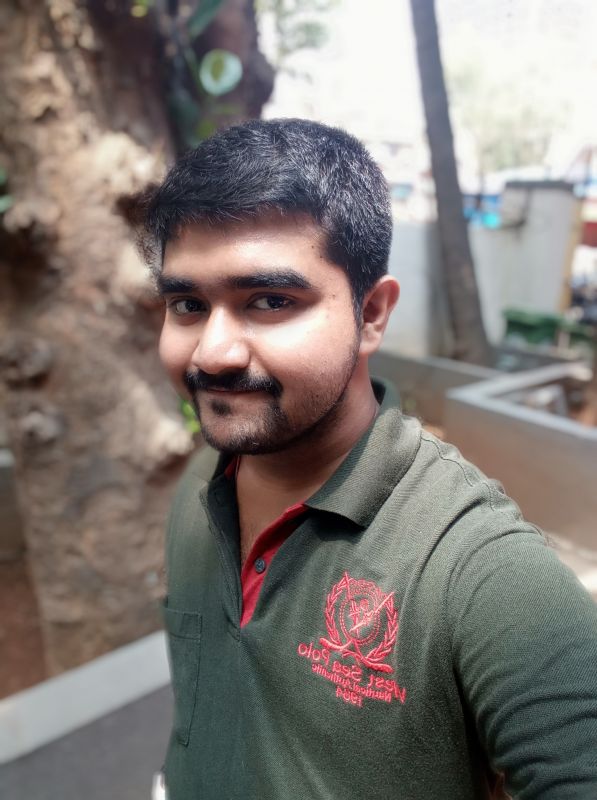 Video quality at 1080p is just average too. However, the addition of Electronic Image Stabilisation (EIS) helps with shaky footages up to an extent.
Battery
At just 3000mAh, the Redmi 6 can at cover up for an entire day with moderate use, such as calls, texting, streaming videos, listening to music and occasional selfie sessions. Note that the 720p display and a power efficient chip has to do a lot for that full-day stamina. With the 5V/1A charger, you can top up this phone from nothing within 2 hours.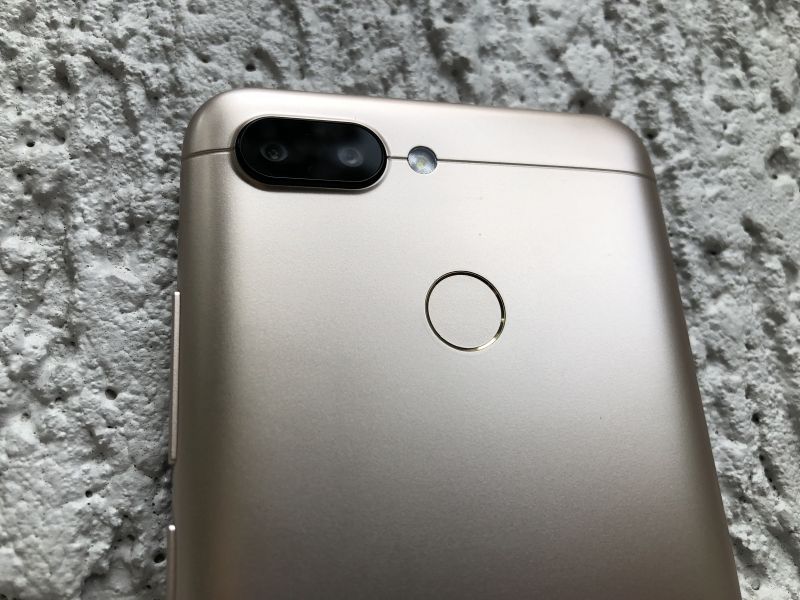 Conclusion
When the Redmi 5 was on our desk a few months ago, the only improvements we wished was a high-resolution 1080p display and a larger battery. However, Xiaomi seems to have taken a detour from its evolution pattern. The only positives with the Redmi 6 are the dual rear camera with new bokeh effects and a new MediaTek chipset that isn't as power hungry as other Snapdragon chips in this range. However, we expected the Redmi 6 to bring in the new notch display, a more powerful chip and a big battery — we expected more from Xiaomi.
Nonetheless, if you're looking for a budget smartphone with reasonable performance in camera and everyday usage, the Redmi 6 could be a worthy option.
Also read: Xiaomi Redmi 5 review
Click on Deccan Chronicle Technology and Science for the latest news and reviews. Follow us on Facebook, Twitter.
Latest News
Most Popular
Columns