Technology
Xiaomi Redmi Note 5 review: Redmi Note 4 fortified with new display, camera
Deccan Chronicle| Amritanshu Mukherjee
Published on: February 14, 2018 | Updated on: February 14, 2018
The Redmi Note 5 fortifies the successful formula of last year's Note 4 with 2018's trends.
The Redmi Note 5 is available in India for a price of Rs 9,999 for 3GB/32GB varaint and Rs 11,999 for the 4GB/64GB variant.
If ever there has been a smartphone series that has enjoyed a superstar status in India, it has to be Xiaomi's Redmi Note series — a true all-rounder smartphone that caters to an overall decent performance along with a long battery run time, terming it as a perfect daily driver. Since 2014, the Redmi Note series of smartphones have redefined what an ideal midrange smartphone should be. The Redmi Note, Redmi Note 4G, Redmi Note 3 and Redmi Note 4 count as some of the best budget smartphones produced in the years they were launched. And now, to continue that tradition in 2018, Xiaomi has rolled out the Redmi Note 5 in not one, but two variants — the Note 5 and Note 5 Pro. The latter is supposed to be the option for Mi fans looking for powerful performance, a good pair of cameras and some premium styling. So what about the 'standard' Redmi Note 5?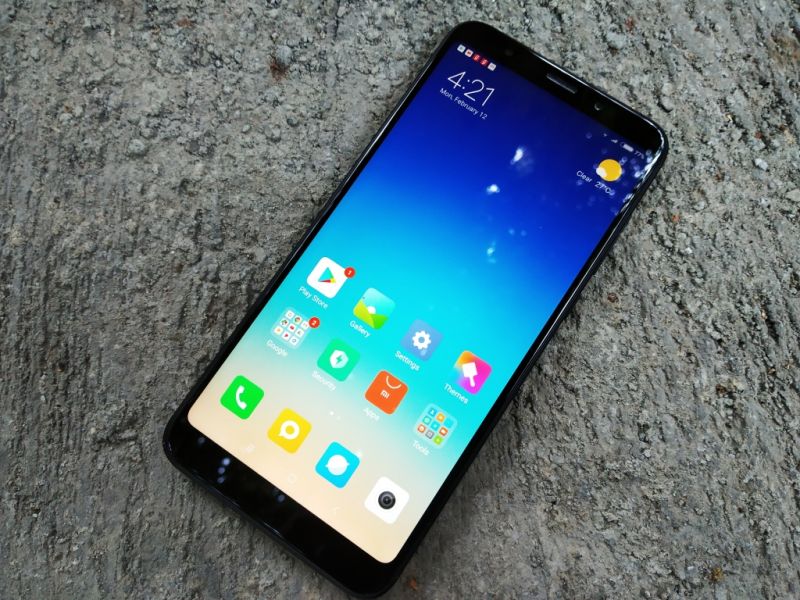 The Redmi Note 5 is available in India for a price of Rs 9,999 for 3GB/32GB variant and Rs 11,999 for the 4GB/64GB variant, and would replace the Redmi Note 4 in Xiaomi's lineup. If you have been going through some of the rumours surrounding the Redmi Note 5 in the past few months, then you would have heard that the Redmi 5 Plus launched in China in December 2017 could be named as the Redmi Note 5 in India. Rumour proved true, the Redmi 5 Plus has been rebranded in India as the Redmi Note 5. Is that good? Does it have what it takes to be the segment benchmark similar to its ancestors? Read on.
Design, Build: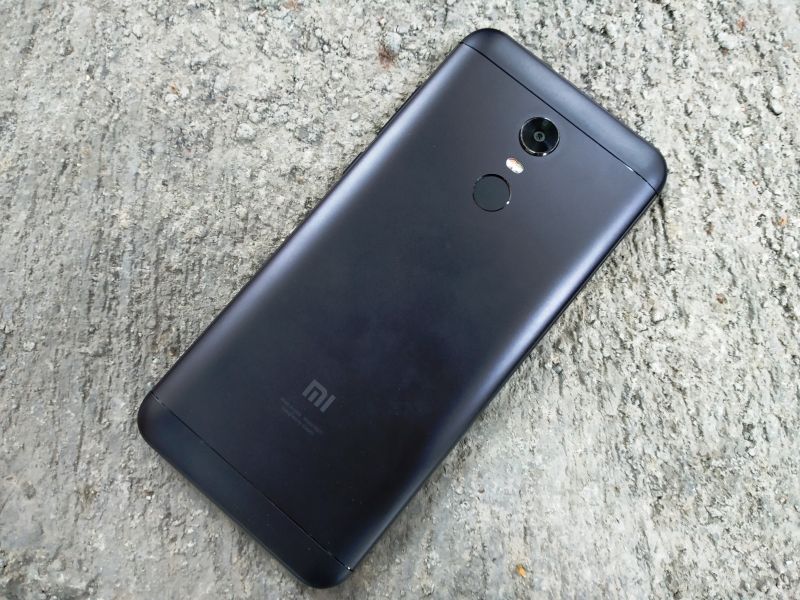 Xiaomi's Redmi Note series has been known for exceeding the benchmark in the midrange segment and the Note 5 is no exception here. The design may look pretty similar to the Note 4, but look closely and you will agree that the new model now makes the old one look antique. It has a unibody design that uses aluminium for the sides and the rear (Xiaomi claims all future smartphones would be metal and glass), whereas it's an all glass affair on the front. The rear panel retains the usual single camera sensor, albeit gets a brand new and better sensor this time. A dual-LED flash and the fingerprint sensor also stays in the usual 'Redmi Note 4' position, but gains curved edges to the sides. The body is slimmer, unlike the predecessor — thanks to the slimmer 18:9 5.99-inch display that is now taller. This makes it comfortable to hold, considering the size of the device. The top and bottom have plastic ends, which allows for hiding the respective antennas below the hood. With curved corners, it surely is an attention seeker. Lastly, to keep the device safe, have a good grip and increase its aesthetics, Xiaomi now bundles a silicon case along for free.
When it comes to size, the Redmi Note 5 outgrows the Note 4 with its new 18:9 dimensions. Yes, Xiaomi has also moved on and adopted the 18:9 narrow-bezel form factor for the rookie. Therefore, it is slightly slimmer this time. However, at 180g, it still feels heavy. Nonetheless, the Note 5 is better built than its predecessors and certainly feels more premium as well as classy than some of its arch rivals. Do note the 'Made in India' branding on the rear where Xiaomi proudly flaunts their manufacturing prowess in the country.
Display: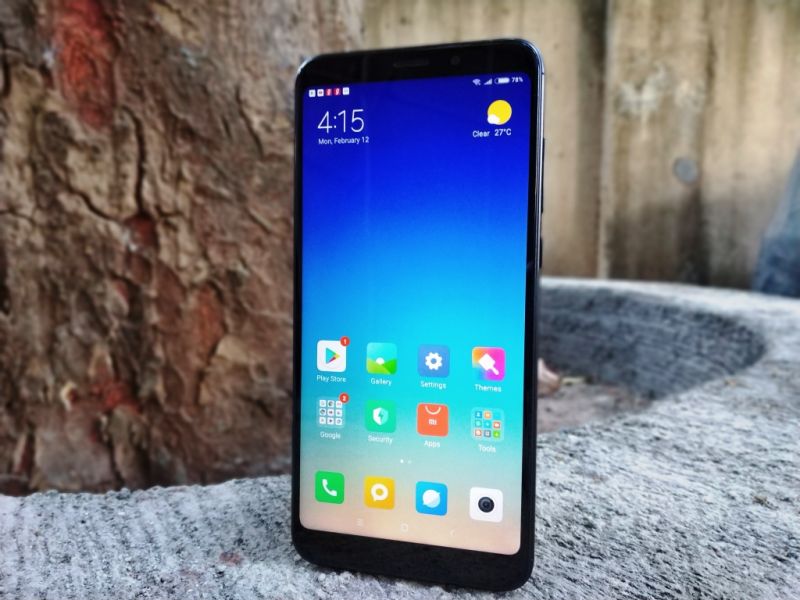 As stated earlier, the Redmi Note 5 now offers a modern 18:9 display, 5.99-inches, making it as big as Xiaomi's flagship Mi MIX 2. To keep the price in check, Xiaomi has retained the IPS LCD panel, which is by no means inadequate. For a budget midrange smartphone, the display renders pretty sharp pictures (courtesy its 2160 x 1080 pixel resolution) and a decent dynamic range. Viewing angles are also great and sunlight legibility is pretty decent too.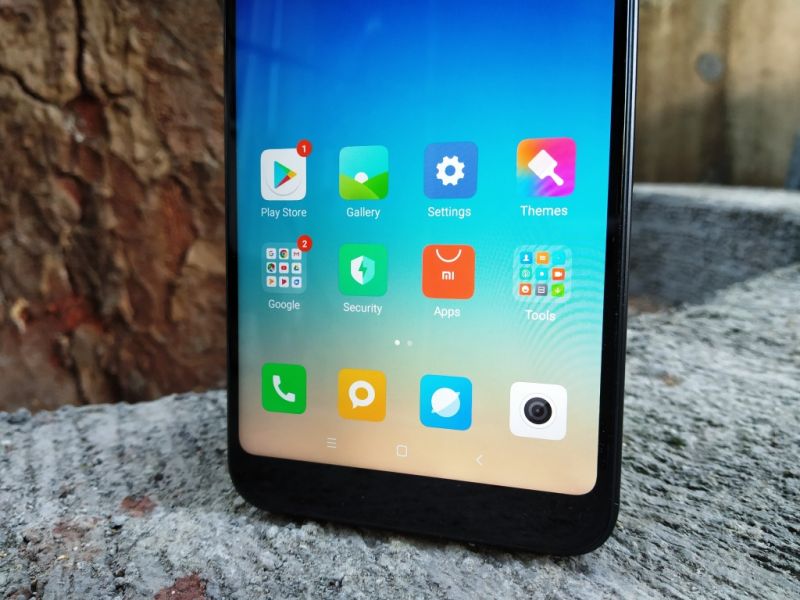 Xiaomi mentions the presence of a Gorilla Glass protection for the display, and we assume the 2.5D glass should hold up decently against moderate everyday abuse. The curved corners certainly make an impression as some of its potent rivals (we are pointing towards you — Honor 9 Lite!) don't feature this yet.
Also read: Honor 9 Lite review
Specifications, Performance:
Underneath that gorgeous metal body, (maybe, unfortunately) the Redmi Note 5 is basically a Redmi Note 4 at heart. It reuses Xiaomi's much-loved, tried-and-tested Snapdragon 625 chipset along with 3GB/4GB of RAM and 32GB/64GB of onboard storage (no 2GB/16GB variant anymore). We have seen this setup in the Mi A1 and the Mi Max 2 doing a great job of balancing performance and power efficiency.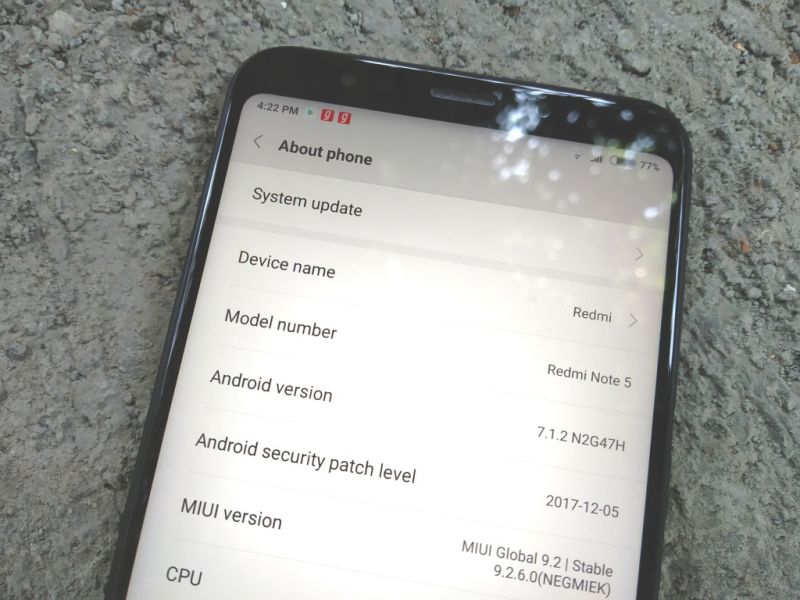 On the Redmi Note 5, this SOC uses Xiaomi's latest MIUI 9 OS based on Android 7.1 (as for our test unit) Nougat as its core OS. Since this phone was developed keeping in mind MIUI 9 as the default OS, it works better than the MIUI 9 we have seen on its older siblings that were designed for the older OS versions. Xiaomi has optimised the new software for this hardware and it definitely shows — apps open in an instant and switching between multiple apps is a no-bother. The Note 5 is also at home with casual games, although it tends to lose its composure with resource-intensive games. It doesn't lag, but the SD625 shows its true age in the graphics department — thanks to the old Adreno 506 GPU.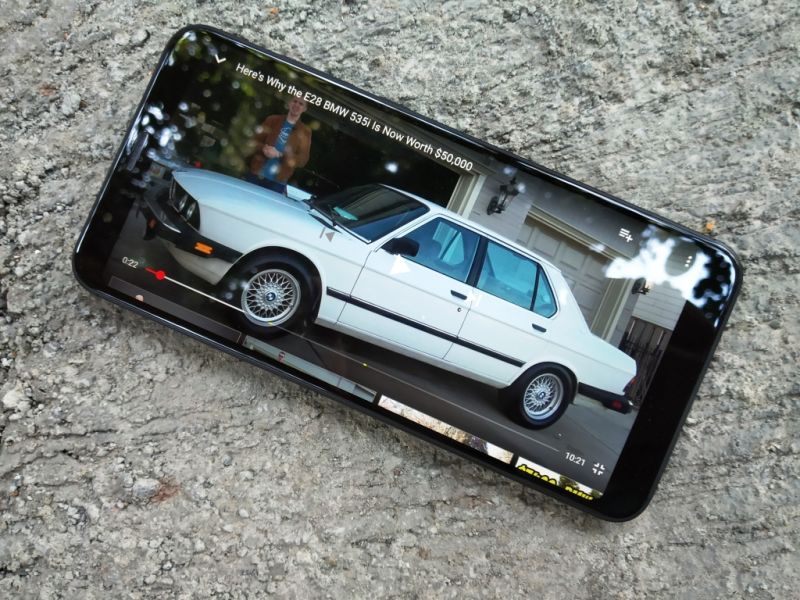 As for MIUI 9, it's a disappointment as rivals such as the Honor 9 Lite runs on Android Oreo out-of-the-box. Xiaomi could have deployed Android Oreo with the Redmi Note 5 but chose against it. Nonetheless, MIUI 9.2 brings certain new features such as Bixby-inspired smart cards, multi-window and a new Gallery app that offers more intensive image editing features, amongst others.
Since this phone has now given up the discrete capacitive navigation buttons, the software buttons use up some considerable amount of space towards the bottom. You will have to dig deep into the Settings every time to get the navigation bar disappear into the bottom if you don't like it interfering on your screen. Xiaomi claims you can use the Quickball feature to help you instead of the soft navigation buttons, but as a feedback, we suggested a more Galaxy/OnePlus-like feature to quickly show and hide the same.
Additionally, MIUI 9 doesn't adjust to most third-party apps for the 18:9 view, which most other custom ROMs offer — so you have to settle with apps that cannot take advantage of the large 18:9 display.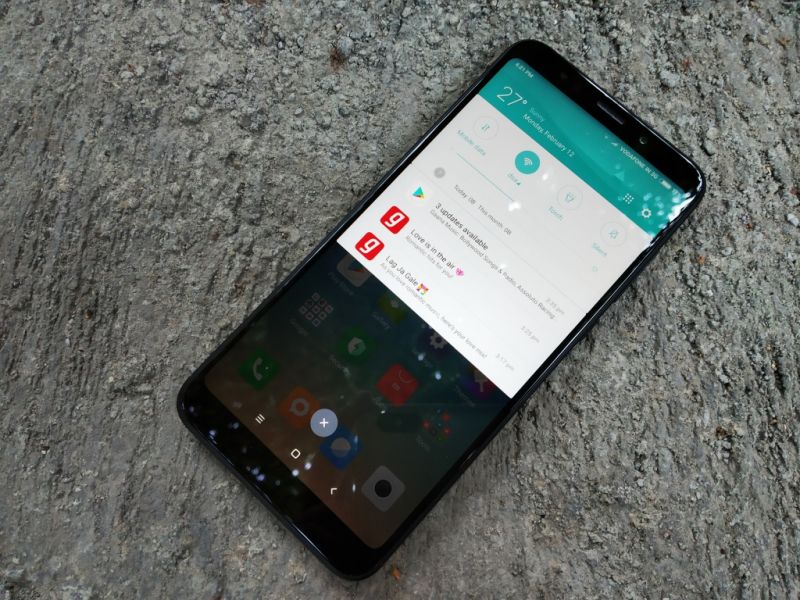 However, MIUI 9's beta build for 18:9 Xiaomi phones is already testing gesture-based navigation, like the iPhone X, which makes it a highly-anticipated feature for this budget midranger. We hope to see this soon.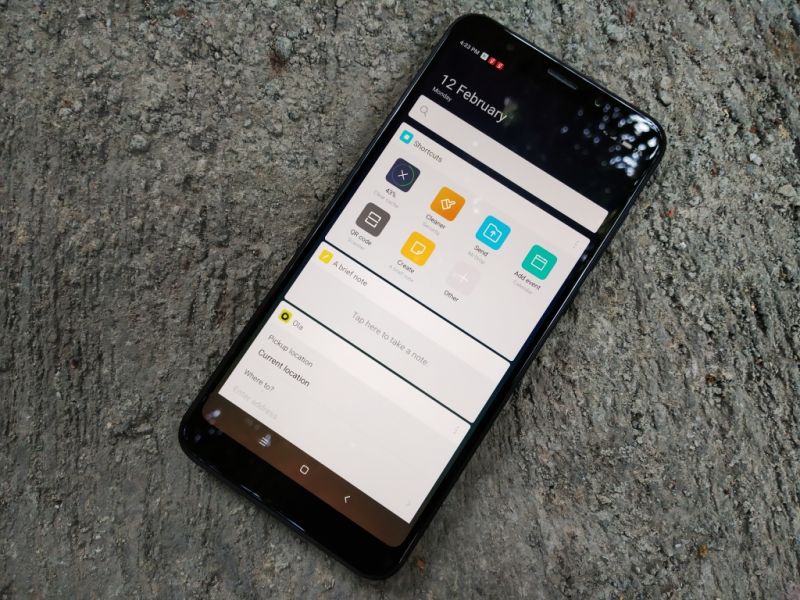 To sum up the performance, the Redmi Note 5 is still a very capable smartphone for casual tasks, despite relying on an older chipset. We were glad to not tinker with the developer settings and turn off MIUI optimisation in our time with the Note 5 — hats off to Xiaomi's optimisation — at least for now.
Camera: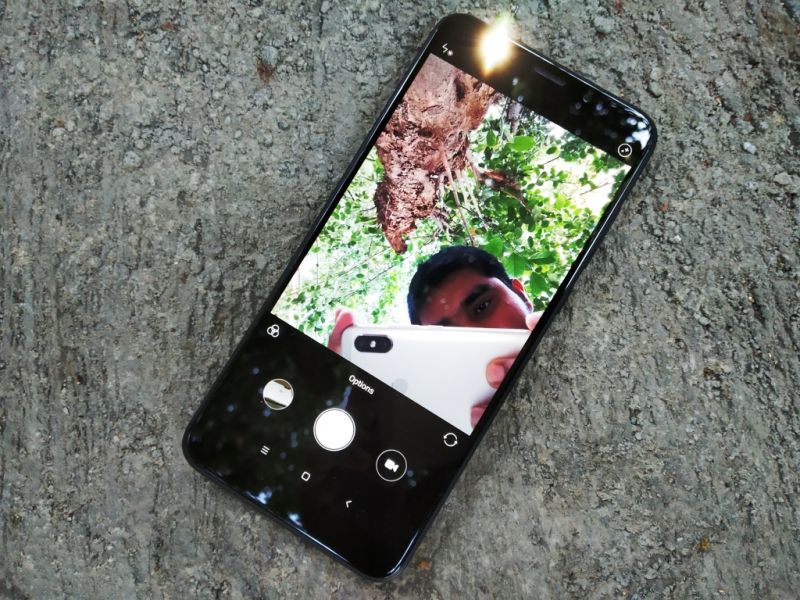 Previous Redmi Note models have never stressed on the camera's capture quality. With the Redmi Note 5, Xiaomi takes a different route by including a new sensor — a 12MP unit with an aperture of f/2.2 and a pixel size of 1.25 μm. This may seem inferior to the Redmi Note 4's specifications but is better in every measurable way in reality.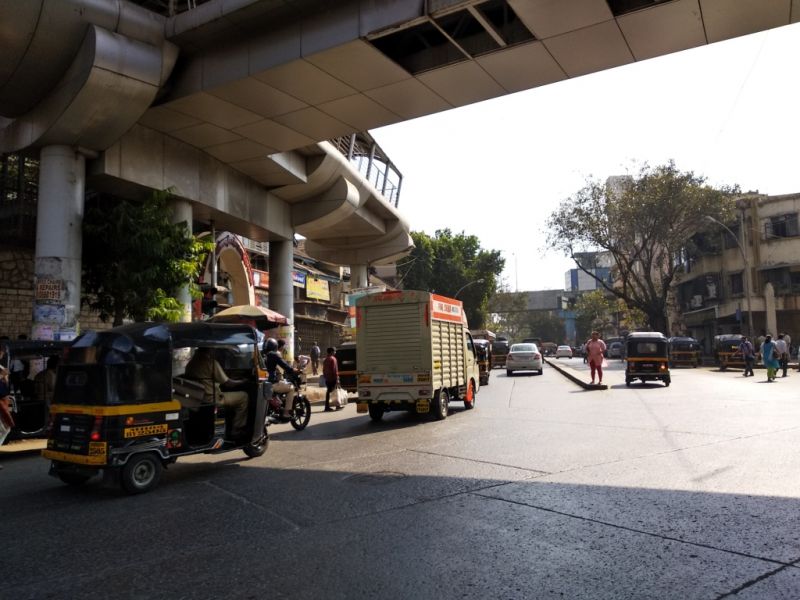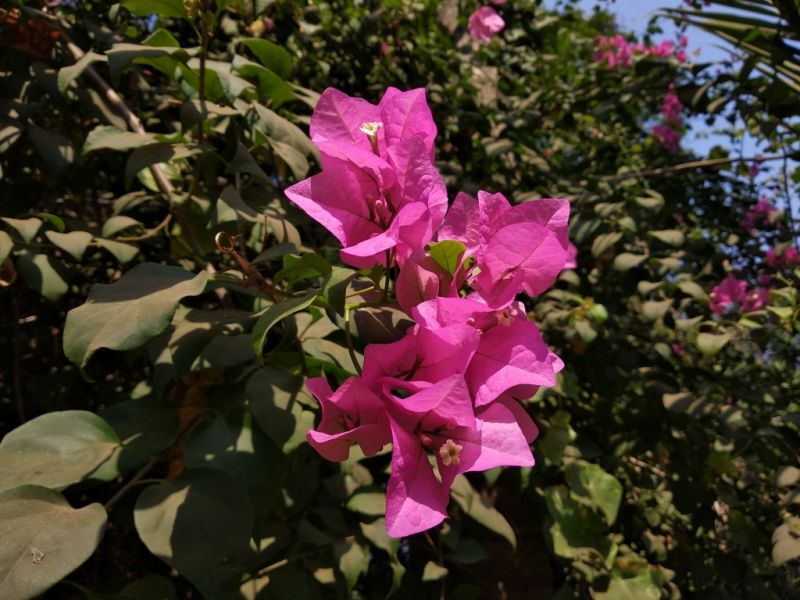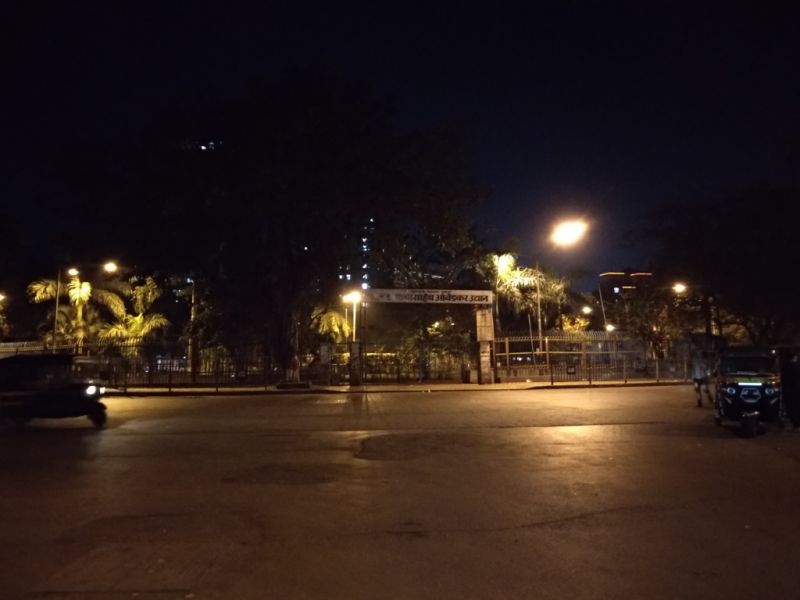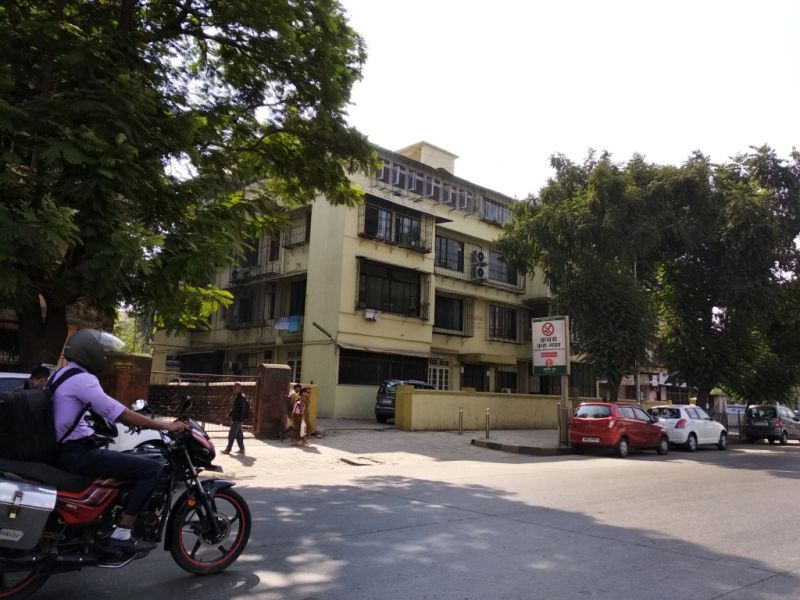 The camera now possesses better dynamic range with improved contrast and sharpness. Low light performance is still on par with the Redmi Note 4, despite slight improvements to the algorithms.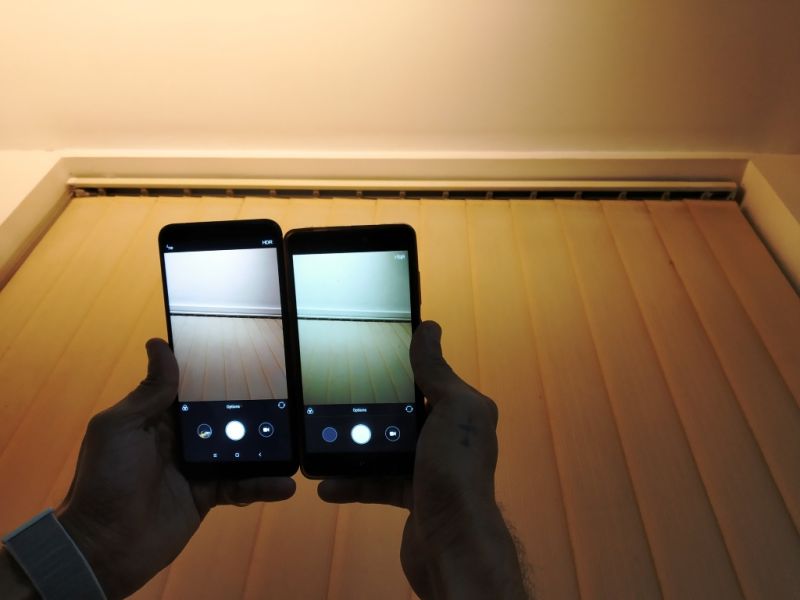 One issue we noticed with the rear camera is that indoor shots tend to create a reddish tint on subjects, which makes pictures look weird. Maybe a software update could attend to this issue.
As for the front camera, it still uses a 5MP sensor. But the Note 5 gets a front LED flash this time, catering to selfie addicts. However, Xiaomi's new algorithms for selfies now works better and caters to the Indian skin tone. Selfies turn out to be good in daylight and noise tends to creep in during indoors shots, but is kept under control with the selfie flash.
Battery: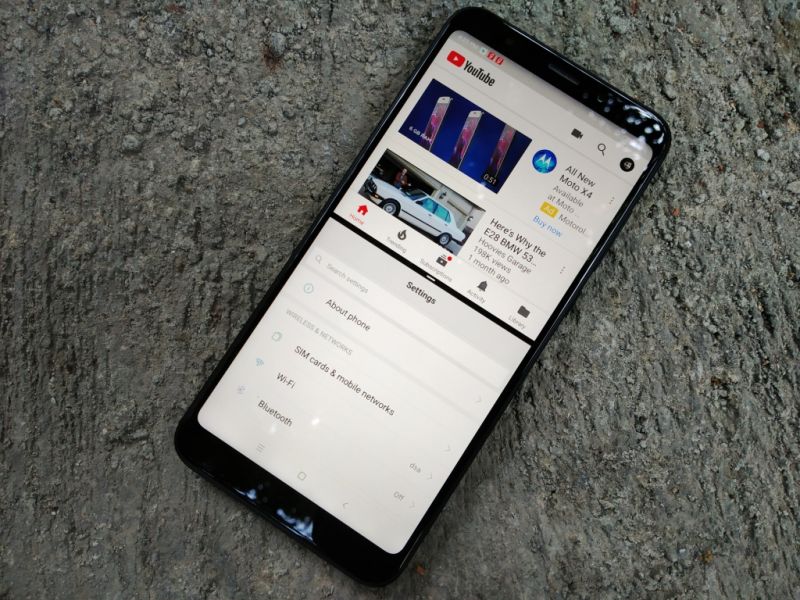 A smartphone with the Redmi Note moniker should have a big battery and the Note 5 fulfils that criterion as usual. With a 4000mAh battery at your disposal, moderate usage should last approximately a day and a half. Note: moderate usage is referred to as texting, video calling, casual gaming, average streaming videos and photos. Xiaomi has also included a 5V/2A charger, which takes lesser time than its predecessor to top up the power reservoir when the battery meter sees red.
Verdict: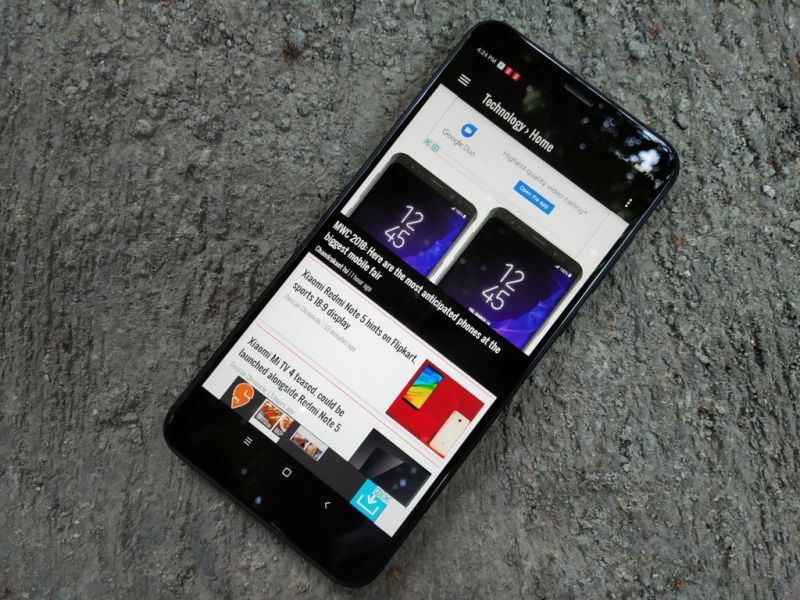 The Redmi Note 5 proves once again what Xiaomi is good at — making a maximum-bang-for-your-buck all-rounder budget smartphone. The build and aesthetics are a class apart from its rivals, the hardware is competent with a relatively old yet smartly optimised software, and the cameras are decent to keep Xiaomi's name relevant in the budget midrange segment. However, Xiaomi could have gone for a new chipset and a newer version of Android OS to make it tempting. But hold on, there's a Redmi Note 5 Pro that caters to the 'New.' Check out our initial hands-on and hold your horses for a full-blown review on the Redmi Note 5 Pro ahead.
Nonetheless, the Redmi Note 5 is a very dependable daily driver like its predecessors and if it falls under your budget, get your hands on it.
Should you upgrade from the Redmi Note 4?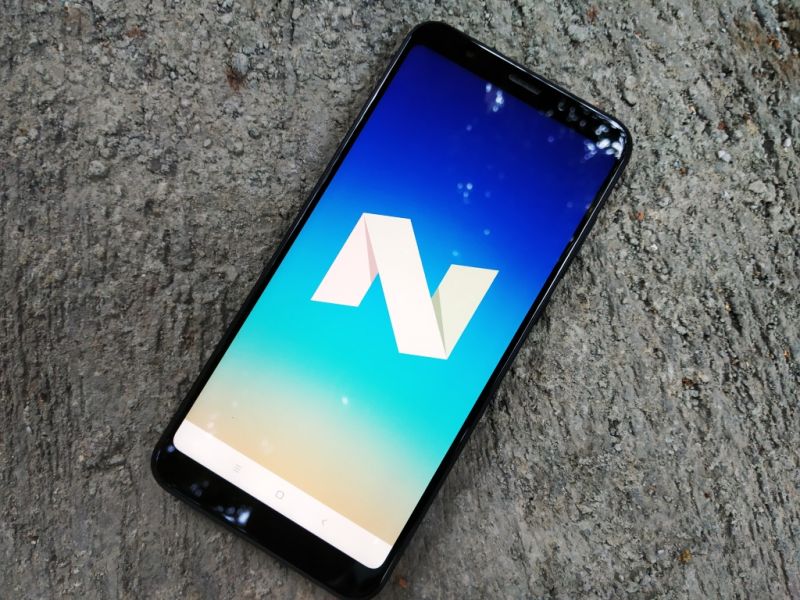 If you are happy with your existing Redmi Note 4, we don't see why you need to upgrade to just a design upgrade. However, if you are seeking slightly enhanced performance in all departments, newer added features and a brand new design, then the Redmi Note 5 Pro should be your new buddy. However, if you are upgrading from anything older than the Redmi Note 4, or are considering to adopt Xiaomi smartphones on a strict budget, then the Redmi Note 5 with its impressive new aesthetics and a beautiful display will fit your bill. In short — blindly go for it — it's an all-rounder.
Pros: Modern 18:9 FHD+ display, impressive aesthetics, good grip, reliable battery life.
Cons: Recycled core hardware, dated Android 7.1 OS.
Also read: Xiaomi Redmi Note 5 Pro first impressions
Latest News
Most Popular
Columns