Buzzoka launches influencer driven Instagram Ad film service
DECCAN CHRONICLE | DC Correspondent
Published on: January 17, 2019 | Updated on: January 17, 2019
---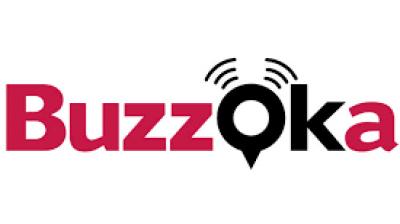 Buzzoka has forayed into Instagram-Ad films which will be led by Influencers. This initiative will now allow Buzzoka to create more meaningful content for digital and social first audience that rely on social media influencers for new products and services.
The introduction of Instagram Ad films is the need of the hour as there has been a paradigm shift in the consumption pattern and brands and agencies are gearing to capitalize on the changing landscape. India has currently over 71 Million monthly active users (Statista) on Instagram and a lot of them rely on social media influencers for their daily dosage content. As per Buzzoka's recent report – Influencer Marketing Outlook 2019, Instagram leads as the primary choice of brands and 77% brands see it as a huge potential in 2019.
Instagram Ad Films will be a great fit in the media mix, as video has established itself as the most engaging platform. With Jio and other telecom companies at a war over providing cheapest data to the next billion video consumption has spiked significantly.
While influencers play the important role of being the thought leader in their respective domains and act as advocates for the relevant brands, it is time now to cash on their fan base going the ambassador route and promoting the brands in professionally shot Instagram Ad Films
As per a recent report from Instagram In June 2018, Instagram reported a landmark with over 1 billion monthly active users (MAUs). This grew from 800 million MAUs in September 2017 with over 60% users logging back almost every day.