No concession for lower berths on trains: Elders
DECCAN CHRONICLE | Anusha Puppala
Published on: March 21, 2018 | Updated on: March 21, 2018
---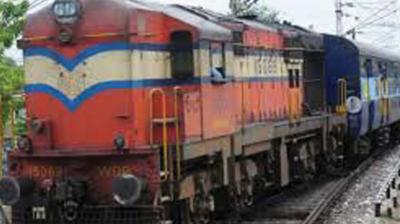 Hyderabad: Senior citizens alleged that they were unable to avail concessions promised by the railways when they opted for the lower berth while booking tickets. While the concession is 40 per cent for men and 50 per cent for women of the total fare, this was denied if the lower berth was booked.
However, Indian Railway Catering and Tourism Corporation (IRCTC) authorities denied the charges and said it was owing to non-availability of the berth which had huge demand from senior citizens, women and children. They also said senior citizens should complain to the IRCTC if they were facing such issues.
Activist and senior citizen Gita Ramaswamy from Gudimalkapur told Deccan Chronicle, "The railways supposedly offers a hefty concession to senior citizens but when we try to book a railway ticket and click the concession option and ask for a lower berth, we do not get a ticket. I have tried booking like that 10 times. I always got a ticket confirmed when I chose only lower berth and did not go for concession. If we book online, the payment is taken, and after five minutes, the site will show that our booking is not successful and our money will be returned."
She added that on cross-checking with others, she learnt that this was a problem they too were facing.
IRCTC Group General Manager Narsing Rao said, "It always depends on the availability of the lower berth which has a huge demand."
It was always subject to availability. He said that on a second AC train, there would be 46 berths of which 20 would be lower ones. With a variety of quotas and Reservation Against Cancellation (RAC), by the time the person booked the ticket, only five to six berths would be available.
He asked senior citizens to complain and the matter would be taken up at the corporate office in Delhi.