Tushar Vellapally still wavering
DECCAN CHRONICLE | DC Correspondent
Published on: March 18, 2019 | Updated on: March 18, 2019
---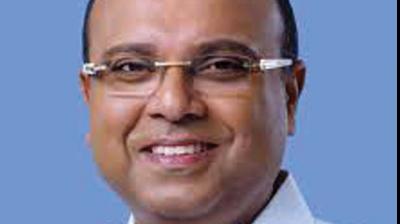 THIRUVANANTHAPURAM: The BJP is in a fix over the candidates' list with BDJS president Tushar Vellapally dilly-dallying on his candidature from Thrissur. M. T. Ramesh (Kozhikode), P. K. Krishnadas and Sobha Surendran (Attingal) have declined to contest from the respective constituencies.
Tushar, who was summoned to Delhi by BJP national president Amit Shah, held talks on ending the stalemate over Thrissur. But he is not confident of winning. SNDP Yogam general secretary Vellapally Natesan said in Alappuzha that Tushar has to quit as Yogam vice-chairman before contesting the election. Vellapally had promised RSS ideologue S. Gurumurthy and BJP national general secretary in-charge of the state P. Muralidhar Rao the other day that he will not make damaging statements against the BJP.
"The final BJP list is being delayed due to Tushar's attitude that has affected Attingal, Pathanamthitta and Palakkad also," said a state BJP leader.
Meanwhile, a fight is on between party president P. S. Sreedharan Pillai and state general secretary K. Surendran on Pathanamthitta, the hub of Sabari stir. Efforts are on to field Surendran in Thrissur if Tushar backs out. The BJP and RSS leaderships want to win Thiruvananthapu-ram, Pathanamthitta, Palakkad and Kasaragod by all means. That is why there is a tug of war between Sreedharan Pillai and Surendran.
"Surendran who waged a battle on the Sabarimala issue is now a subject of ridicule. The same is the case with Ramesh and Sobha Surendran who had been nursing their constituencies, Pathanamthitta and Palakkad respectively, over the last five years as per the directive of the central BJP leadership," said a top BJP leader.
Krishnadas is not keen to contest the polls though his Kattakada Assembly constituency comes under Attingal. Sources close to him told DC that he wanted to fight the Assembly elections.