Tushar summoned to Delhi, BJP's LS list delayed again
DECCAN CHRONICLE | Cynthia Chandran
Published on: March 17, 2019 | Updated on: March 17, 2019
---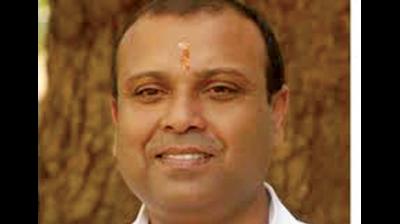 THIRUVANANTHAPURAM: BDJS president Tushar Vellapally has been summoned to New Delhi by the BJP national president Amit Shah on Sunday. The central BJP leadership is peeved with him over dilly-dallying on his probable candidature from Thrissur Lok Sabha seat.
The candidature has also been delayed due to the high handedness between BJP state president P.S. Sreedharan Pillai and state general secretary K. Surendran fighting for Pathanamthitta Lok Sabha seat. Reports coming from New Delhi reveal that Sreedharan Pillai will walk away with the crucial Pathanamthitta seat.
Mr Surendran had earlier clarified that he is not ready to contest in any other constituencies other than Pathanamthitta. At the same time it is reliably learnt that while state general secretary M.T. Ramesh will be contesting from Kozhikode, the lone woman general secretary Sobha Surendran is unlikely to get the Palakkad LS seat. In all likelihood, C. Krishnakumar, state secretary and loyalist of former state president V. Muraleedharan MP is expected to contest from Palakkad.
"The BJP's candidature will be announced most probably on Sunday or else within another two days. Firstly, BJP central leadership is keen to have one more round of talks with Tushar on the Thrissur seat. Now it looks like Surendran will not be getting the Pathanamthitta seat despite being locked up in prison for more than a month who waged a battle on the Sabarimala issue", said a BJP leader to this newspaper.
At the same time, Muraleedharan camp is still lobbying for Surendran. But it all depends on whether Tushar will contest from Thrissur or not. Meanwhile, a BDJS leader told this newsnaper that while Tushar is not keen to contest, there is tremendous pressure on him to be in the fray.
"There is pressure from all quarters, except his father, Vellapally Natesan, on Tushar to contest from Thrissur. Now all eyes are on what would transpire in the talks between Amit Shah and Tushar on Sunday", a BDJS leader told DC.
Ravisha Tantri Kuntar, BJP candidate who lost the 2016 Assembly election from Kasaragod will be fielded from the LS constituency there. He had secured 56,120 votes, having lost to UDF's A. Nellikkunnu by a margin of 8,607 votes. Former BJP state president P. K. Krishnadas will contest from Attingal LS seat against CPM's stalwart and three time sitting MP A. Sampath. Another former state president C.K. Padmanabhan will be contesting from Kannur LS seat.