IIT-Bombay clarifies it has not banned non-veg food, PETA asks, why not?
DECCAN CHRONICLE | DC Correspondent
Published on: February 8, 2018 | Updated on: February 8, 2018
---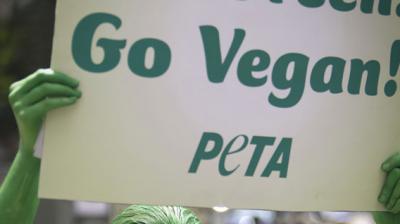 Recently the Civil Engineering Department of the Indian Institute of Technology-Bombay came under flak for banning meat, including eggs, from its cafeteria.
IIT-B, on Monday, withdrew the ban on sale of non-veg food at Civil Cafe - the most popular cafeteria on the campus.
After the Indian Institute of Technology (IIT) Bombay clarified that, contrary to reports, it has not banned non-vegetarian foods, People for the Ethical Treatment of Animals (PETA) India sent the institution a letter asking, "[W]hy not?"
In the letter, a copy of which lies with Deccan Chronicle, PETA India – whose motto reads, in part, that "animals are not ours to eat" – pointed out that "[e]veryone can eat vegan foods, and it doesn't hurt anyone to do so. By contrast, the production of meat, eggs, and dairy 'products' causes the suffering of billions of animals each year."
The letter further added that it "contributes to antibiotic resistance and world hunger, damages the environment, and compromises the health of those who consume animal-derived foods. Serving vegan-only meals would help students consider that their own health, the environment, non-human species, and looking out for others matter – all invaluable lessons."
The letter, addressed to , Devang V Khakhar, Director, Indian Institute of Technology Bombay and written by Nikunj Sharma of PETA, went on to add, there are some 77 billion land animals that are farmed a year – more than 10 times more than the number of humans on the planet, most of them in severely crowded, restricted systems which deny them normal movement.
PETA's letter goes on to cite a 2010 report by the United Nations Environment Programme's international panel of sustainable resource management that points out that as the global population surges towards a predicted 9.1 billion people by 2050, the current rate of consumption of meat and dairy foods is unsustainable.
The letter concludes, "The nation needs esteemed institutions like yours to make decisions beneficial to society based on science, even if it generates debates and discussion and even if it would temporarily 'offend' meat addicts. … Protecting the health of the public, animals, and the environment is absolutely the right thing to do."