Forest bathing is healthiest
DECCAN CHRONICLE | DC Correspondent
Published on: October 6, 2017 | Updated on: October 6, 2017
---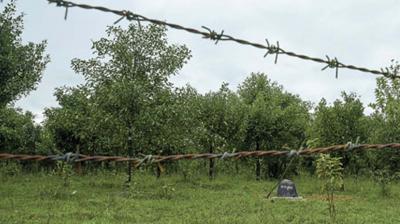 Warangal: Man is becoming more and more inclined towards unhealthy lifestyle now-a-days and needs to practice a healthy routine to maintain good health, said Warangal chief conservator of forests, M.J. Akbar.
He was addressing a group of youngsters and nature lovers at Inuparathigutta in Devunoor of Dharmasagar mandal. The forest department held a nature walk here as part of the Wildlife Week celebrations.
Mr Akbar said there is an interlaced relation between human beings and nature. "The Japanese art of 'forest bathing' or contemplative walks through the woods that reconnect individuals with nature can lead to decreased stress, natural mood elevation and even a stronger immune system. Studying the affects of forest bathing using a mood profile, researchers found that participants' feelings of stress, anxiety or anger had decreased, and their perceptions of energy or vigour had improved. Walking among the trees early in the morning breathing fresh air rejuvenates one's lives," he said.
Station Ghanpur MLA T Rajaiah said walking was already approved to be the best medicine for a healthy and fit body. Walking in the forest revives our bodies even more. "Forest bathing allows participants to breathe in air that contains essential oils from surrounding trees with active components such as limonene that have antimicrobial and immune-boosting properties," he said.
About 70 nature lovers and wildlife enthusiasts including college students and villagers took part in the trek in the forest area.
The forest department has prepared a trekking path on the outskirts of Devunoor village for encouraging nature lovers to come for camping.
District forest officer K Purushotham said being just 20 km from Warangal, it could be a suitable location for people who would like to relax in the lap of nature and forget the hustle and bustle of daily life.