Ghalib, ghazal & gupshup
DECCAN CHRONICLE | Ruth Prarthana
Published on: September 7, 2018 | Updated on: September 7, 2018
---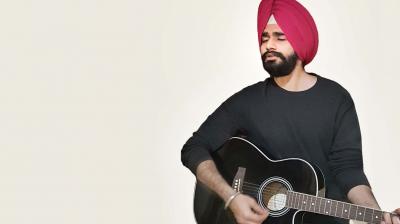 Hindustani poetry is slowly but steadily becoming a topic of discussion among many young professionals in the city. Mera Salaam Kahiyo is one such show by three professionals whose aim to showcase the journey of Mirza Ghalib, a prominent Urdu and Persian-language poet.
Kafeel Jafri had always had an inclination towards poetry, Urdu and Hindustani languages. After performing Manto's Stories earlier this year, Kafeel who has always been a fan of Ghalib's work wanted to do a tribute to the great poet. "When it comes to Ghalib, a lot has been performed. I wanted to showcase how a 21st century man living in a cosmopolitan city like Bengaluru looks at Ghalib," Kafeel explains. This show will be very informal, where Ghalib's life, likes and dislikes are explored. On what the audience can expect, Kafeel adds, "Ghalib has always been portrayed as a demi-god or someone larger than life. We are trying show Ghalib as a normal person and what happens in his day-to-day life. The audience can also feel the pleasure that comes when poetry is recited in the way it should be." Kafeel feels that poetry makes a person think deeper through its metaphors, use and balance of words. This makes the person a better human being. When we come together to share this, there is a common exchange of harmony. On how ghazals and shayaris have developed over the years in the city, Kafeel explains, "We are going through a revival of poetry in general because there are so many poetry events in many languages happening throughout the month. New people are coming up with their own works, and a huge platform is there for people who want to share and recite poetry." On stage, Kafeel will be narrating stories and reciting poems alongside Snehdeep Singh who will be singing ghazals and Sarvotham HJ, a percussionist playing the Tabla.
Snehdeep Singh, a corporate professional who has trained in classical music ever since he was a child, says, "I will be playing the harmonium as well as singing ghazals along with Kafeel and Sarvotham. The three of us met for the first time during the last show. There was an instant connect. To sing ghazals, requires a lot of knowledge about Urdu, and Kafeel explained it very well. With Sarvottam, it felt like we had been practising for ages." A professional who has been playing the tabla for over 20 years, Sarvotham H J says. "I will be providing the musical part to the poetry recital, stories narrated and ghazals sung. Doing the show with both of them has been a very good experience The three of us clicked instantly." Most of Kafeel's shows have been near house-fulls. "The kind of engagement the audience has after the show is quite over-whelming. This has inspired me to do more such shows," he signs off.
The show will take place on September 9 at the Alliance Francaise.