I understand nothing is permanent: Tarun
DECCAN CHRONICLE | Pranita Jonnalagedda
Published on: February 11, 2018 | Updated on: February 11, 2018
---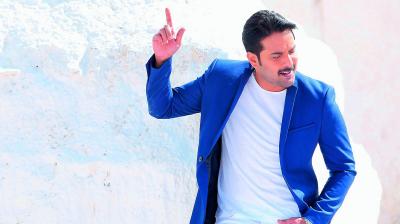 His last two releases in 2014, Yuddham and Veta, didn't quite take the box office by storm either. However, unperturbed, and looking a lot more confident, Tarun is back after a long hiatus with Idi Naa Love Story.
"The gap I took was only so that I could come back with a good film. I know my last two films didn't work and that is why I was keen to do something good," shares Tarun.
The actor is quite overwhelmed with the response the film received during his recent promotional tour across the two Telugu states. While one would assume that Tarun doesn't enjoy the popularity he once did, he says, "Well, I am beginning to think not much has changed after the great response that the tour got."
Ask him if he misses the days of past glory and he pauses for a bit before saying, "Ups and downs are part of anyone's life. While you always enjoy the highs, you have to learn to not be bogged down by the lows. We work on a film only hoping that it will entertain. You don't know which Friday will change things for you. All you've got to do is keep trying and give your best. As for feeling bad about how things transpired, I do not have any regrets. I am confident about myself and am giving the best from my end. I understand that nothing is permanent."
The film shows Tarun in three avatars. This could be just what he needs to reinstate his career. So is he jittery ahead of the film's release this Valentine's Day? "Well, I am a bundle of nerves for sure but I am also excited for the audiences to see what I have been up to all this while," he states, adding, "I have tried something I haven't done before and was involved in every process."