Chinmayi Trolled
DECCAN CHRONICLE | DC Correspondent
Published on: August 10, 2019 | Updated on: August 11, 2019
---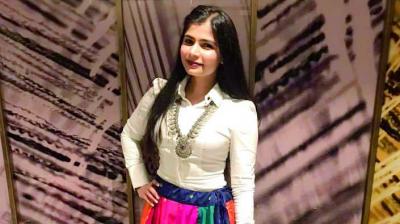 What goes around comes around, and it is popular singer and dubbing artiste Chinmayi Sripaada's turn to face that truth. Readers might remember that the singer was in the news recently after she had voiced her opinion against Sandeep Vanga's comments on love and his film, which they claimed portrayed women lowly. She had even got support from actresses such as Samantha and Anasuya who had also voiced their objection.
Now, the Nagarjuna-starrer Manmadhudu 2 has been taking a lot of flak for portraying women in bad taste, but the singer hasn't yet spoken a word about the film or her husband. Samantha too, who had said she was 'deeply disturbed' by Sandeep's remarks has been very silent about her father-in-law's latest film.
The trolls began bothering Chinmayi, leaving unsavoury messages on her social media page after husband Rahul Ravindran's film Manmadhudu 2 released last Friday. One person's comment on a social media read, "@OneGamingCT @Chinmayi Now you don't act like a true feminist! We know you're doing this for fame! You're husband's movie has offensive words Against women! And still you support that! You are doing this for fame #FakeFeminist #DEEPLYDISTURBING @Samanthaprabhu2 @anusuyakhasba @Chinmayi (sic)."