After Pranab Mukherjee, Ratan Tata to share the stage with RSS chief
DECCAN CHRONICLE | DC Correspondent
Published on: July 10, 2018 | Updated on: July 10, 2018
---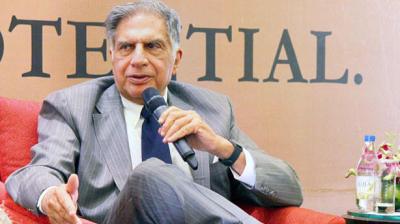 Mumbai: Industrialist Ratan Tata will be sharing the stage with RSS chief Mohan Bhagwat at an event here next month.
The development comes after former president Pranab Mukherjee attended a function of the Rashtriya Swayamsevak Sangh (RSS) in Nagpur last month.
"Tata and Bhagwat will attend an event in Mumbai on August 24 organised by the Nana Palkar Smriti Samiti," a Sangh functionary told PTI. The NGO is named after Sangh pracharak Nana Palkar.
The samiti has its premises near the Tata Memorial Hospital in Mumbai and has been serving cancer patients from the facility. Tata has visited the premises and is aware of the NGO's work, the Sangh functionary said. The August 24 event will mark the concluding ceremony of the centenary year celebrations of Nana Palkar.