Data leak: 5.62 lakh people potentially affected in India
DECCAN CHRONICLE | DC Correspondent
Published on: April 5, 2018 | Updated on: April 5, 2018
---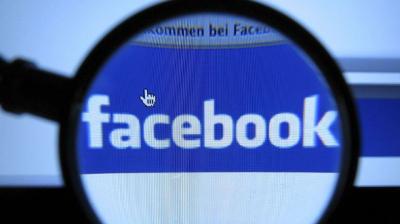 New Delhi: US-based social media giant Facebook on Thursday admitted that nearly 5.62 lakh people in India were "potentially affected" by its global data breach involving Cambridge Analytica, and asserted that the UK-based firm's use of such data did not have its consent.
In response to the Indian government on the data breach scandal, Facebook has informed that "only 335 people" in India were directly affected through the installation of an app and another 562,120 people were "potentially affected" as friends of those users.
Facebook has over 20 crore users in India.
"Cambridge Analytica's acquisition of Facebook data through the app developed by Dr Aleksandr Kogan and his company Global Science Research Limited (GSR) happened without our authorisation and was an explicit violation of our Platform policies," a Facebook spokesperson said in a statement.
"At no time did Facebook agree to Cambridge Analytica's use of any Facebook user data that may have been collected by this app, including with respect to users located in India," the spokesperson added.
The company said the total number of potentially impacted users (562,455 people) is 0.6 per cent of the global number of potentially affected people.
The app -- mydigitallife -- was installed by 335 people in India, which is estimated to be 0.1 per cent of the app's total worldwide installs.
Facebook's response comes a day after it said data of about 87 million people - mostly in the US - may have been improperly shared with Cambridge Analytica.
On April 9, Facebook has said, it will show people a link at the top of their News Feed so they can see what apps they use and the information they have shared with those apps.
It will also tell people if their information may have been improperly shared with Analytica.
The Indian government had last month had shot-off notices to both Facebook and Analytica on the data breach issue.
The data mining firm has been accused of harvesting personal information of over millions of Facebook users illegally to influence polls in several countries.
Facebook had said it is "investigating" the specific number of people whose information was accessed, including those in India.
The past few days have seen a global outrage over the breach of user data on Facebook, forcing the company to issue an public apology.
Facebook's data breach scandal also sparked a furore in India with IT Minister Ravi Shankar Prasad last month warning the firm of "stringent" action for any attempt to influence polls through data theft and threatening to summon Facebook CEO Mark Zuckerberg, if needed.