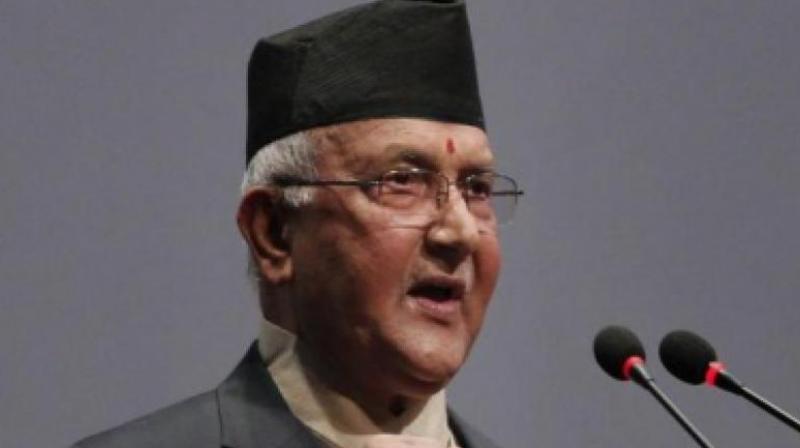 Kathmandu: Nepal's main opposition leader and former Premier KP Oli on Tuesday accused Prime Minister Prachanda of "inviting" India to play its role in implementing the country's Constitution during his recent four-day visit to New Delhi.
Addressing a meeting of the Legislature-Parliament, the CPN-UML chairman said he was against the invitation.
Raising objection, Oli said 'Prachanda' had invited India's concern and role towards the implementation of the Constitution.
The Prime Minister did not brief the House about his arrival after the visit, Oli said, adding that 'Prachanda' gave space to India to seek its role in the enforcement process of the country's main law.
He also accused the government of not making required preparations for holding parliamentary and local level elections.
Noting that the main opposition party was not formally informed about the government's preparations for amending the Constitution, Oli called on the government to come up with a substantive calendar for the enforcement of the Constitution.
Prachanda's visit had come in the backdrop of a previously strained India-Nepal ties following the months-long blockade of border trade points by Madhesis - who share strong cultural and family bonds with Indians - over the new Constitution.
The Madhesi people allege that the Constitution is discriminatory to their interest and marginalise them politically.
On September 18, Prachanda said his first overseas visit to India was successful and focused on creating an "environment of trust" and effectively implement bilateral projects for Nepal's benefit.
...