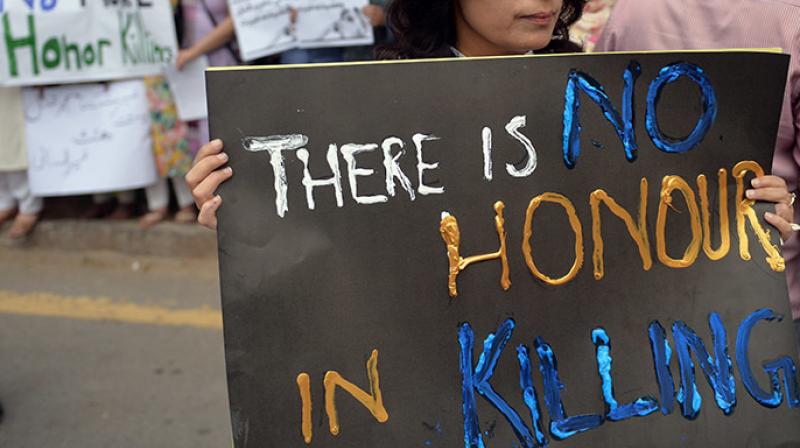 Karachi: A Pakistani man shot dead his niece along with her alleged lover in the name of honour, in Kandhkot town of Sindh.
The police officials said, a suspect named Hakim Ali killed his niece Rasheeda Chachar, 22, and her alleged lover Hafiz Ismail near the village mosque and fled, taking the girl's body with him, reports the Dawn.
The girl's body was later found from nearby Babu Chachar village but the suspect is still on the run.
The officials said that an inquiry has been ordered in the case, however, no First Information Report (FIR) has been registered.
The killing comes a week after popular social media celebrity Qandeel Baloch was killed by his brother, in Multan for 'honour', prompting widespread criticism of so-called honour killings.
Women rights activist and politicians called for renewed efforts to curb this menace.
Two days ago, a committee comprising lawmakers from both the lower and upper houses of the parliament unanimously approved two bills aimed at tackling honour killings and boosting rape convictions.
Under the new law, the family of the victim would only be able to pardon the killer of capital punishment, but they would still face a mandatory life sentence of twelve-and-a-half years.
...