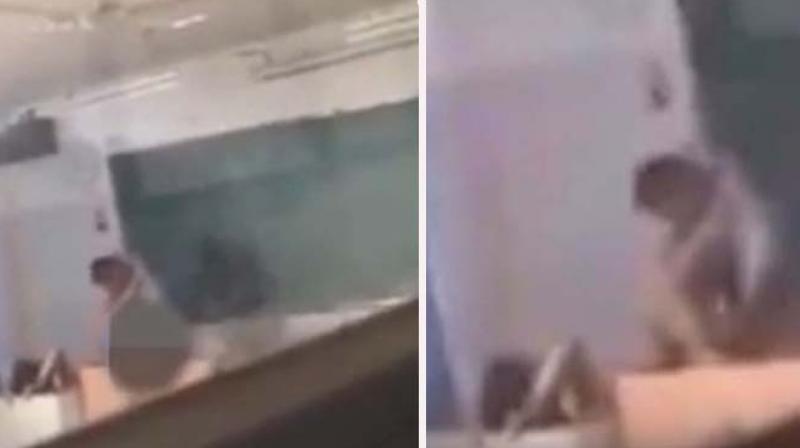 Jiangsu, China: A shocking video of a teacher having sex with a female student on a classroom desk has gone viral on social media. The video was filmed by an unidentified person on a mobile phone.
The X-rated video clip shows a male professor having sex with a naked girl who appears to be lying on her back on the desk.
The incident took place at Changzhou University in China's Jiangsu province.
In the footage, the girl can be seen resting her legs on the man's shoulder. According to Live Leak, the professor is currently under investigation for violating the code of conduct.
The footage first appeared on the Chinese social media platform, Weibo and later spread to other platforms as well.
The video received a lot of comments on social media. One person commented saying, "Although this teacher must be pretty stupid, when he is banging a student in her classroom I don´t get why people are sneakily filming to put it in the internet later on."
Supporting the teacher and the student's privacy, another user wrote, "Where do they expect a teacher to have sex with a student? In a busy corridor or the staff room?"
...