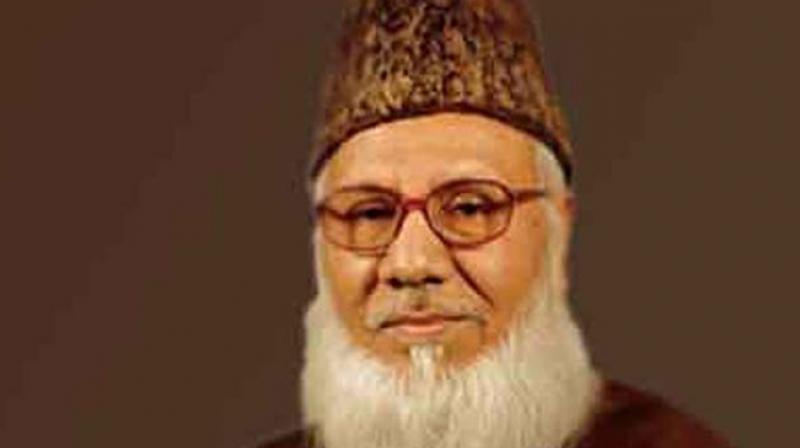 Dhaka: Thousands of police personnel were on Thursday deployed across Bangladesh to prevent violence in the wake of a nationwide strike call given by the country's main Islamist party to protest the hanging of its chief for war crimes committed during 1971 Liberation War against Pakistan.
Jamaat-e-Islami (JeI) has called the strike to protest 73-year-old Motiur Rahman Nizami's hanging on Tuesday, heightening tensions in the Muslim-majority nation already reeling from a series of killings of secular activists and bloggers.
Read: Bangladesh hangs Islamist leader for rape and genocide in 1971 war
Several clashes had erupted between police and Jamaat activists on Wednesday in parts of Bangladesh. Police had fired rubber bullets on stone-pelting Jamaat supporters in the northwestern city of Rajshahi, where a liberal professor was hacked to death by Islamists near his home last month.
Despite Jamaat's call for a strike, shops and other businesses remained open in Dhaka. Jamaat's previous such strike calls protesting the trial of their senior leaders for war crimes have also went largely unheeded.
Police said several thousand personnel have been deployed in the capital, including in key places, to prevent violence. No violence was reported in the capital or at Nizami's hometown Pabna in the northwest.
Security was tight across Bangladesh, with checkpoints erected on main roads in the national capital to deter violence, and thousands of police patrolling the streets.
Jamaat, the largest Islamist party in Bangladesh, described Nizami's execution as a "planned murder".
Jammat, a militia force, is blamed for conducting a systematic massacre of a large number of intellectuals just ahead of Bangladesh's December 16, 1971 war victory.
Nizami was the fifth top perpetrator to be hanged for crimes against humanity since the trials began six years ago.
But the initiative posed a major challenge for Prime Minister Sheikh Hasina, who has faced strong international pressure to stop the executions. Rights organisations like Amnesty International and Human Rights Watch protested the death sentences while some groups also raised questions about the standard of the trial process.
Officially three million people were killed during the 1971 war.
...