Baghdad: In a horrific revelation of inhumane act, several Yazidi women held as sex slaves by ISIS fighters have exposed the torture that they have been subjected to. These women were kidnapped and then subjected to months of rape and torture. If this wasn't enough, they were further forced to undergo dreadful two-finger virginity tests.
Girls who escaped from the clutches of ISIS militants revealed the everyday horrors they had to face while they were held captive. These women were forced to undergo certain virginity tests conducted by Kurdish officials to determine if they were raped or not, according to Human Rights Watch.
"The girls underwent the abusive and inaccurate procedure as part of a forensic, post-rape examination," Rothna Begum, an HRW Women's Rights Division researcher, said in a recent Dispatches report.
The World Health Organisation (WHO) has clearly stated that 'virginity tests' have no scientific validity. However, these two-finger tests were seen as evidence by the Iraqi courts to determine if a woman was raped, said Rothna Begum.
The virginity tests are based on the common belief that virgin women have intact hymen that bleed during the first intercourse, added Begum. She further stated that these tests lack the capability of judging whether a woman is subject to sexual violence or not.
Begum, in the past, has interviewed several women who were held captive by ISIS militants. "These women were in desperate need of medical care and counseling that could help them recover from their tortured past," said Begum.
The committee which was handling ISIS crimes and gathering evidence against them said that they had already stopped referring sex slave victims for any kind of virginity tests. As an alternative, they were adopting a new type of medical examination report that was based on the recommendation of United Nations, said HRW.
Horrifying experiences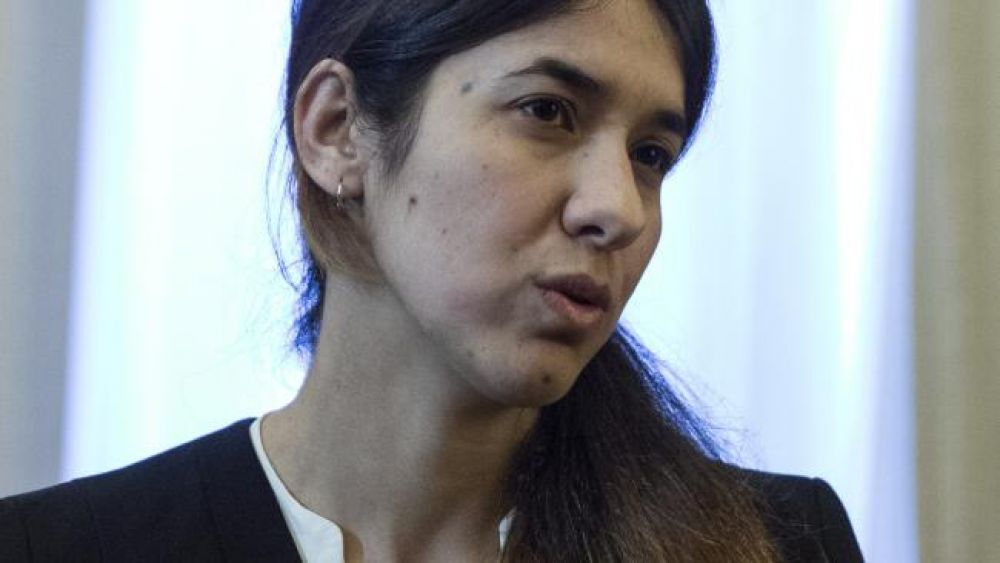 Iraqi Yazidi Nadia Murad Basee Taha was abducted from her village in Iraq last August and held for three months by militants of the Islamic State. (Photo: AP)
The sexual abuse testimonies of several women come in the wake of the recent incident when Nadia Murad Basee, an Iraqi Yazidi, who escaped from the clutches of ISIS fighters, revealed the torture she had to go through when she was kidnapped.
Speaking about her ordeal at Egypt's Cairo University last November, Nadia said militants "used to force captives to pray and then rape us. They did what a mind could not imagine."
She also said that these sex slaves were sold multiple times to various fighters.
It is estimated that about 3,000 to 5,000 women and young girls, including minors, are enslaved by ISIS.
...