St Petersburg, Russia: In a shameful incident, a group of eleven prostitutes were forced to walk naked on the streets in Russian city of St. Petersburg after a police raid.
According to a report in the Mirror, the women were caught red handed by the police officials during a raid on illegal brothels in the city's Vasilyevsky Island.
The police conducted a raid on the brothel following a tip-off by Russian former kickboxer and MMA fighter Viacheslav Datsik.
Ashamed and left in tears, the women were asked to walk on the streets with their clients by their side before being bundled into police cars.
All the prostitutes as well as their clients were arrested, while three of the men managed to escape. The captured men and women were paraded naked through five blocks. While they were being forced to walk, one of the passers-by captured the entire incident on camera.
Watch - Ultimate walk of shame: Naked men and women paraded on street:
One of the eye-witnesses to the incident said that police stormed into the building where the illegal brothel was based. Few minutes later, they stepped out with naked and crying prostitutes and a few men.
As the video went viral, people started flooding the comments section with one of them saying, "Oh my! It would have been much more fun though if it had happened in the day time."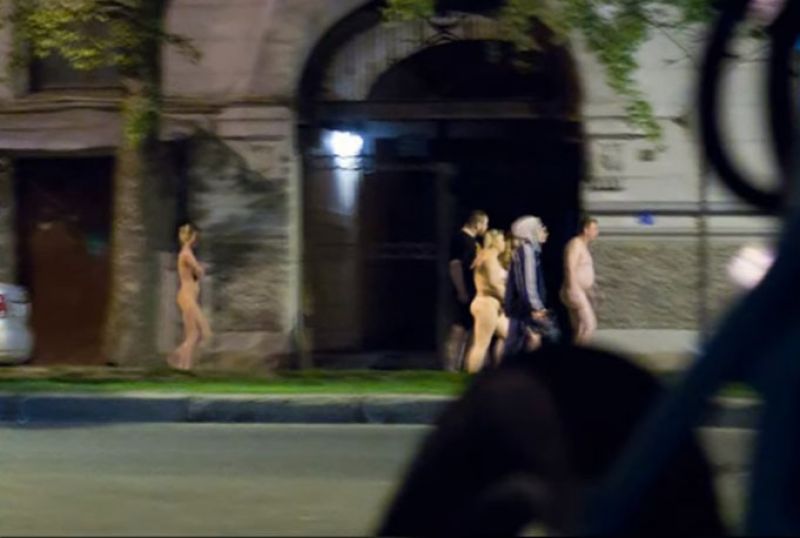 Another person said that the pimps should be paraded naked and not those girls.
...