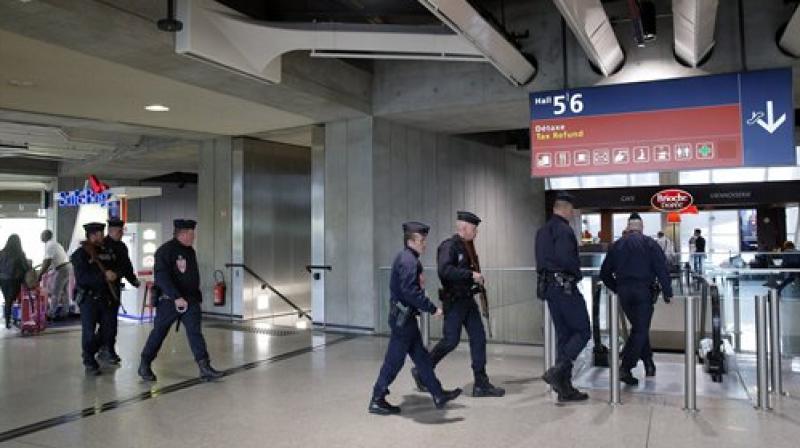 Cairo: An EgyptAir jet carrying 66 passengers and crew from Paris to Cairo disappeared from radar over the Mediterranean on Thursday in a crash that Egypt said may have been caused by a terrorist attack.
The aircraft was carrying 56 passengers, including one child and two infants, and 10 crew, EgyptAir said. They included 30 Egyptian and 15 French nationals, along with citizens of 10 other countries.
Egyptian Prime Minister Sherif Ismail said it was too early to rule out any explanation for the crash, including an attack like the one blamed for bringing down a Russian airliner over Egypt's Sinai Peninsula last year. The country's aviation minister said a terrorist attack was more likely than a technical failure.
Read: Absolutely no indication' what caused EgyptAir crash: French minister
The Egyptian civil aviation ministry initially said Greek authorities had found "floating material" and life jackets likely to be from the plane, an Airbus A320.
However, late on Thursday EgyptAir Vice President Ahmed Adel told CNN that the wreckage had not been found.
"We stand corrected on finding the wreckage because what we identified is not a part of our plane. So the search and rescue is still going on," Adel said.
Egyptian President Abdel Fattah al-Sisi ordered the civil aviation ministry, the army's search and rescue centre, the navy, and the air force to take all necessary measures to locate debris from the aircraft.
In a statement issued by his office, Sisi also ordered an investigative committee formed by the civil aviation ministry to immediately start investigating the causes of the plane's disappearance.
Greece had deployed aircraft and a frigate to search for the missing plane. Egypt said it would lead the investigation and France would participate. Paris said three investigators would arrive in Egypt on Thursday evening.
Greek Defence Minister Panos Kammenos said the Airbus swerved 90 degrees to the left, spun through 360 degrees to the right and plunged from 37,000 feet to 15,000 before vanishing from Greek radar screens.
According to Greece's civil aviation chief, calls from Greek air traffic controllers to flight MS804 went unanswered just before it left Greek airspace, and it disappeared from radar screens soon afterwards.
In Washington, President Barack Obama received a briefing on the disappearance from his adviser for homeland security and counterterrorism, the White House said. A White House spokesman said it was too early to know the cause of the crash and offered condolences.
...