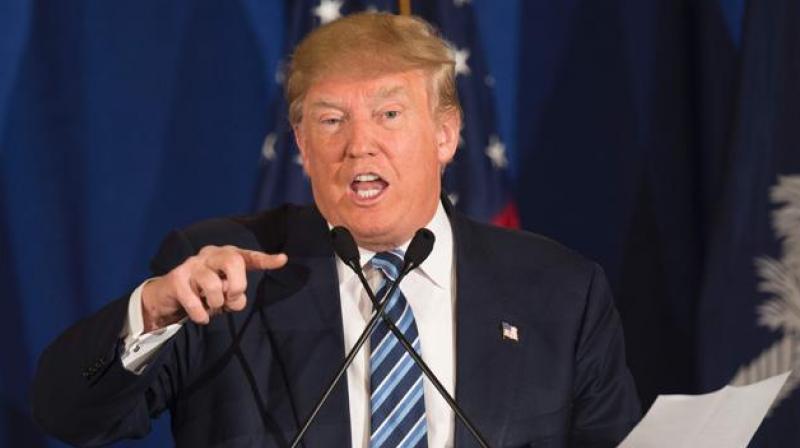 Vatican City: Republican White House hopeful Donald Trump cannot claim to be a Christian, Pope Francis said on Thursday, after the billionaire vowed to build a border wall to keep out immigrants.
"Anyone, whoever he is, who only wants to build walls and not bridges is not a Christian," the pontiff told journalists during his return journey from a trip to Mexico in response to a question about Trump's anti-immigrant stance.
"Vote, don't vote, I won't meddle. But I simply say, if he says these things, this man is not a Christian," he said.
His remarks drew swift condemnation from the outspoken Republican presidential candidate, who described them as "disgraceful".
Trump has gained in popularity by claiming Mexico is sending criminals and rapists over to the United States, and last week he accused the pope of visiting the border between the two countries at the bidding of the Mexican government.
"Am I an instrument of the Mexican government? I leave that to your judgement, to the people to judge," Francis said.
Trump, the brash real estate tycoon from New York, has promised to end illegal immigration by building a wall along the Mexican border.
His first TV ad, which was unveiled on Monday, uses footage that shows migrants fleeing Morocco to the tiny Spanish enclave of Melilla in 2014.
The Mexican-US border stretches more than 3,100 kilometres (1,950 miles), but only around a third is marked by high-security fencing.
"When Mexico sends its people, they're not sending their best... They're sending people that have lots of problems... They're bringing drugs. They're bringing crime. They're rapists. And some, I assume, are good people," he said in June.
Trump responded swiftly at a campaign event in South Carolina, telling a packed room at a golf course resort: "For a religious leader to question a person's faith is disgraceful."
"No leader, especially a religious leader, has the right to question another man's religion or faith," the Republican frontrunner added.
...