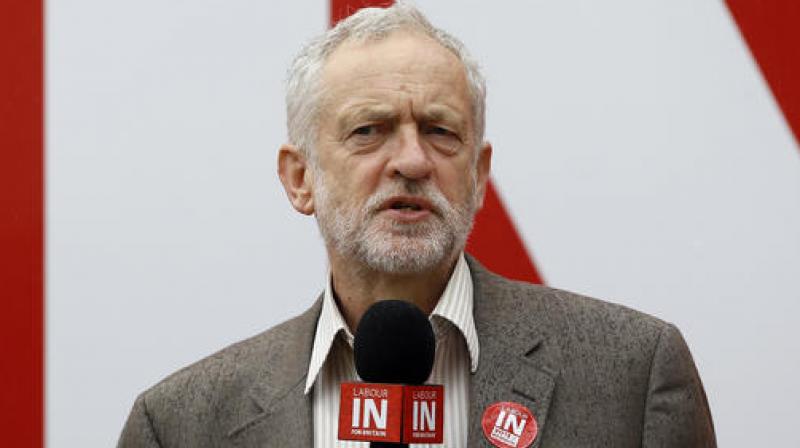 London: The head of Britain's main opposition Labour Party Jeremy Corbyn on Tuesday backed Prime Minister Theresa May's call for an early general election on June 8.
"I welcome the prime minister's decision to give the British people the chance to vote for a government that will put the interests of the majority first," Corbyn said.
Earlier, in an surprise announcement, British Prime Minister Theresa May called for an early general election on June 8 as Britain prepares for delicate negotiations on leaving the European Union.
Speaking outside her Downing Street residence in London, May warned that "division in Westminster will risk our ability to make a success of Brexit".
She said Parliament would be asked to vote Wednesday to decide on whether or not to hold an election. The dramatic announcement comes after months of tumult in British politics following the Brexit vote.
Meanwhile, EU said it did not expect negotiating guidelines for Britain's exit from the bloc to be affected by the British government's call for an early general election.
"The UK elections do not change our EU27 plans," said Preben Aamann, spokesman for Donald Tusk, president of the European Council of the remaining 27 member states.
...