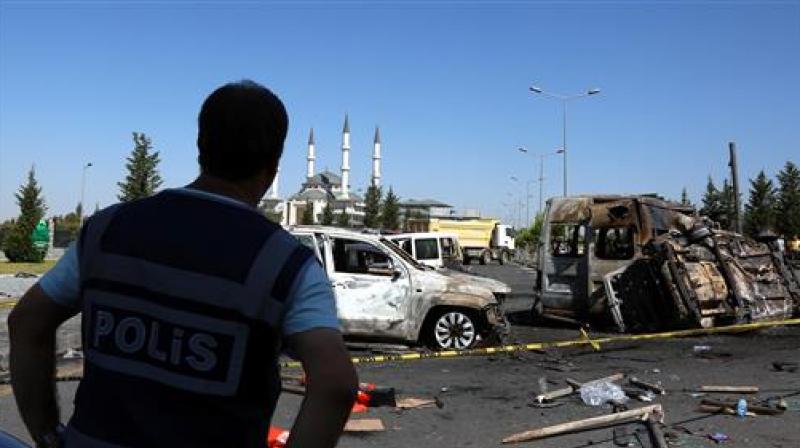 Ankara: Turkey's justice minister says some 6,000 people have been detained in a government crackdown on alleged coup plotters and government opponents.
Justice Minister Bekir Bozdag says in a television interview that "the cleansing (operation) is continuing. Some 6,000 detentions have taken place. The number could surpass 6,000."
Read: Turkey detains 'coup plotters' at base used by US: reports
Bozdag also said he was confident that the United States would return Islamic cleric Fethullah Gulen to Turkey. The Turkish president has blamed Gulen and his followers for the failed military coup on Friday night, but Gulen has denied any involvement in or knowledge about the attempted coup. The US says it will look at any evidence Turkey has to offer against Gulen, and judge accordingly.
Bozdag says "the United States would weaken itself by protecting him, it would harm its reputation. I don't think that at this hour, the United States would protect someone who carried out this act against Turkey."
Prayers are being read simultaneously from Turkey's 85,000 mosques at noon to rally the country to defend its democracy and honor those who died in an attempted military coup.
Sela prayers are traditionally recited from mosques during funerals, though they are also performed to rally people. During Friday night's attempted military coup, sela prayers were repeatedly recited from mosques across the country throughout the night to rally the people against the coup plotters.
Religious Affairs Directorate President Mehmet Garmez told private channel Ulke TV that "as a nation who wasn't disturbed by the barrel of tanks pointed at the people or the sounds of F-16s flying overhead, I do not see anyone in this land who would be disturbed by the sound of sela. This tradition will continue."
...