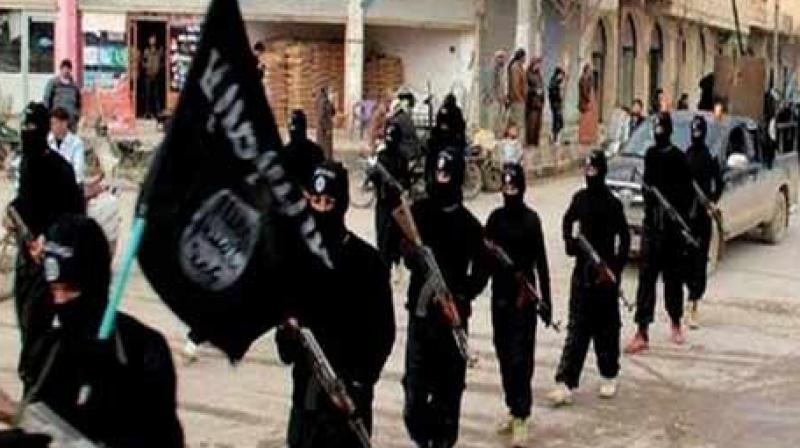 London: A radical Islamic State preacher who was banished from the UK has been recruiting British fighters for the dreaded terror outfit, a media report said on Friday.
Syria-born Omar Bakri Mohammad, who was banished from the UK in 2005, was named as a sponsor by British jihadists trying to induct into Islamic State, according to information released in one the biggest leaks of terrorist data in history.
Fighters from Cardiff named 58-year-old Bakri as their "referee", including Reyaad Khan, 21, who was killed last September alongside another fighter in Raqqa, in the first targeted UK drone attack on a British citizen.
The documents also name individuals previously not known to be fighting in Syria, including a teenager arrested in the London riots, a teacher and a Christian convert.
The mother of Fasil Towalde from north London, who left for Syria without telling her, said yesterday that he was a "good church boy" who had fallen in with a "bad gang".
Himan Haile confirmed her son's identity in a tearful interview in which she said he had been raised a Christian and grew up in London after the family fled violence in their native Eritrea.
"Fasil was not too much good, not too much bad. In my home he was a nice boy," Haile was quoted as saying by 'The Telegraph'.
He was arrested during the London riots and later fell in with a gang and converted to Islam in prison, she added. Bakri moved to the UK in 1986 and created the al-Qaeda-inspired al-Muhajiroun.
He later fled to Lebanon and was handed a 12-year sentence by a Lebanese court for terror offences last year.
Bakri's involvement in directly recruiting for ISIS was not previously known, however, his own son Mohammed is said to have died in Aleppo province in the north of Syria last October.
...