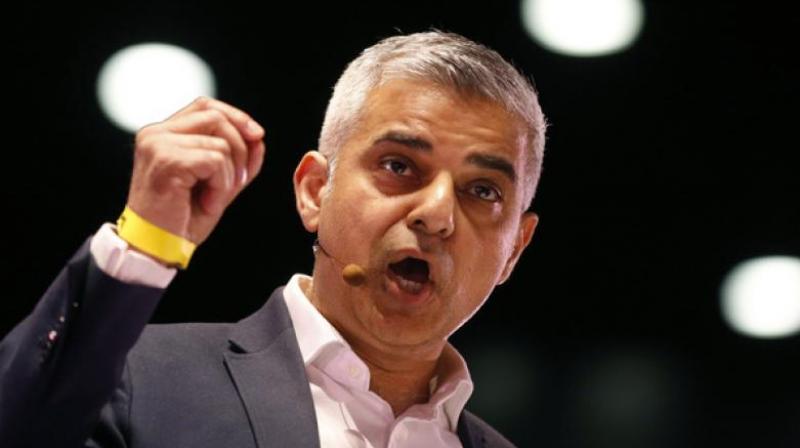 London: London was preparing for its first-ever Muslim mayor as Sadiq Khan was holding on to a comfortable lead over rival Zac Goldsmith on Friday.
Counting in the polls which took place on so-called 'Super Thursday' carries on but the Labour party's candidate Khan, the son of a Pakistani bus driver, looks set to clinch the post at City Hall in London despite his party's overall poor showing in the country-wide local elections.
Voters were able to register their first and second preferences for mayor and two types of London Assembly member -- one for their area and one for the city.
The final results will be announced later, once all the first and second preference votes have been taken into account.
The new mayor, who will succeed Boris Johnson, has control over four major policy areas in London -- transport, policing, environment, and housing and planning -- under the London Assembly's scrutiny.
The assembly must also be consulted over the Greater London Authority budget.
It can reject mayoral policies or amend the draft budget if two-thirds of assembly members agree to do so.
"This vile campaign run by the Tories, the way they've tried to smear Sadiq Khan, the methods they've used and the language they've used, has had a very big effect in exactly the way they didn't want. So many people are just revolted by what was said about Sadiq, yesterday they came out and voted for us," said Labour party leader Jeremy Corbyn, in reference to the Conservative party camp's attempts to link Khan with extremist views in the British capital.
Corbyn, however, has not had a very successful result overall in elections that were widely seen as a test for his leadership.
The party registered major losses in Scotland, where it was pushed into third place by a resurgent Scottish Conservative party. But it managed to hold most of its ground in the Welsh Assembly and English council elections.
The close shave aspect for the UK's Opposition party was clear as Corbyn told supporters, "All across England last night we were getting predictions that we were going to lose councils. We didn't. We hung on and we grew support in a lot of places."
The ruling Conservative party, meanwhile, is spinning the results as a vote of confidence in the central government. British Prime Minister David Cameron said, "The 'Super Thursday' elections show that Labour has completely lost touch with the people it is supposed to represent."
"Local election day for sitting Prime Ministers is supposed to be a day of dread. It's meant to be a day when you are sitting there waiting for someone to knock on the door like the condemned man waiting for the hangman. That wasn't what it was like last night," he said.
Besides Scotland and Wales, in total 2,747 seats in English councils, spanning metropolitan boroughs, unitary authorities and district councils, were up for elections.
...