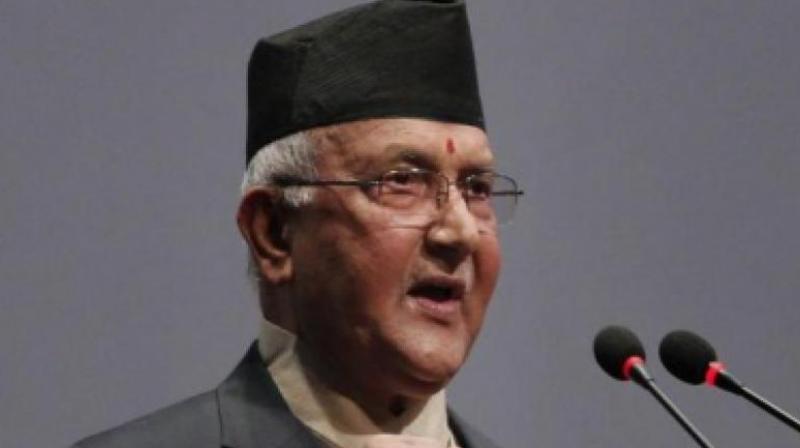 Kathmandu: Nepal's Prime Minister K P Sharma Oli on Tuesday said his government was ready to hold talks with the parties demanding constitutional amendment as he feels that the Constitution is not any document which cannot be amended.
Madheis parties, including Rastriya Janata Party Nepal and the leaders of newly formed outfit Samajwadi Party-Nepal, have been demanding a constitutional amendment to demarcate the provinces.
The adoption of a new Constitution in 2015 that divided Nepal into seven provincial units and reportedly marginalised Madhesis, who are largely of Indian-origin and inhabitants of the Terai, triggered a six-month-long agitation during Oli's first tenure in which more than 50 people were killed.
The agitation also hit India-Nepal bilateral ties.
The Samajwadi Party-Nepal was formed on Monday following the merger of the Madhes-based Federal Socialist Forum-Nepal and the Naya Shakti Party Nepal of former prime minister Baburam Bhattarai.
He also asked the parties not raise the demand again and again without specifying what amendments they want.
"There has been concerns about amendment to the Constitution and its acceptability," Oli said.
"I agree, the constitution is not any document that cannot be amended. But, some political parties are talking about amendment like a song that you can sing anytime," he added.
...