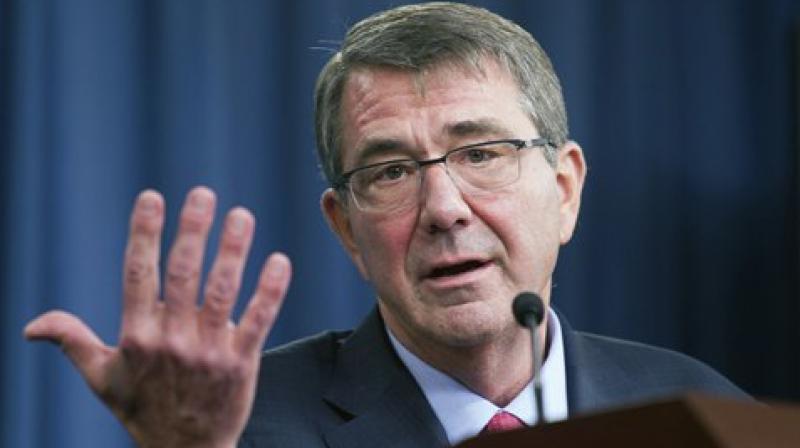 Washington: Restricting or conditioning of military aid to Pakistan will be detrimental to US interests as it may "reduce" the country's willingness to continue its counter-terrorism operations, top Pentagon commanders have warned lawmakers.
"The risks of ineffective and unclear signals and conditioning may risk us losing our access and frank dialogue to Pakistan in areas critical to our US interests," General Joseph L Votel, nominee of the Commander of US Central Command told members of Senate Armed Services Committee during a confirmation hearing.
Votel warned that curtailing aid "may reduce" Pakistan's willingness to continue its counterterrorism and counterinsurgency (CT/COIN) and "risks our current access" to Pakistan Air Lines of Communication and Ground Lines of Communication to support operations in Afghanistan and the region.
"We will need to continue cooperation with Pakistan to defeat al-Qaeda, support Pakistan's stability, and achieve a lasting peace in Afghanistan," said Lieutenant General Raymond Thomas, nominee for US Special Operations Command during his confirmation hearing before the Senate Armed Services Committee.
The US-Pakistan relationship is fundamental to our vital national security interests, Thomas said. "If confirmed, I would in consultation with Commander United States Central Command (USCENTCOM) continue to evaluate the specifics of the relationship based on my assessment of our shared interests with Pakistan and its effectiveness of achieving our shared goals," Thomas said.
"I will continue to evaluate the efficacy of the SOF-to-SOF military cooperation we have with Pakistan and identify ways in which we can support USCENTCOM efforts to work with Pakistan to enhance regional stability," Thomas added.
Votel said Pakistan's counterterrorism and counterinsurgency campaigns remain vital to targeting militants that threaten the United States and Pakistan. "Our security assistance, which focuses on enhancing Pakistani CT/COIN capabilities is critical in this regard," he said, adding that the risks and benefits of conditioning US assistance and support to Pakistan vary.
"The important thing will be for the United States to maintain credibility while still accruing benefits toward our US CT/COIN interests," he added. "If we are able to strike such a balance and remain consistent in our bilateral relationship, we may see Pakistan increase its transparency and cooperation with Afghanistan on the full range of security, border control, and economic issues," he said. "Likewise, Pakistan may take further action against violent extremist organisations, such as Haqqani network," Vitol said.
...