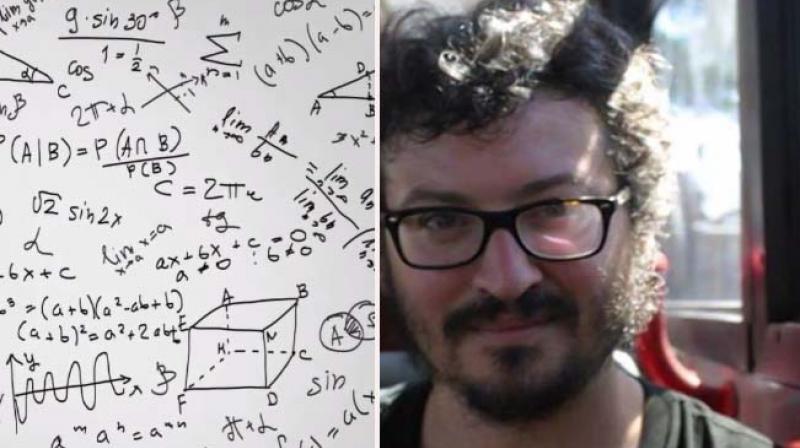 Washington: An Italian-origin mathematician was allegedly removed from a US-bound flight after he was mistaken for a terrorist by a fellow passenger.
According to a report in The Washington Post, the victim, identified as Guido Menzio, was traveling to Ontario to present a paper in Queen's University.
The American Airlines flight was enroute to Syracuse from Philadephia.
As Menizo boarded the plane, he immediately engrossed himself in solving a mathematical equation.
Menizo was so much into his calculation that he barely noticed his fellow passengers. The passenger seated next to him tried to strike a conversation with him by asking him if he was a resident of Syracuse.
Menizo replied with just a simple no and carried on with his equations.
Surprised by Menizo's ignorant behaviour, the passenger called a flight attendant and passed on a note to him.
Soon, the plane's take off was suspended for an unspecified period and Menizo was asked to leave the plane.
He was interrogated by the officials who soon discovered that the scribbled messages on the paper were 'not' terrorism-related ones but in fact those were mathematical equations.
He was then asked to leave without being troubled much. Although Menizo did not sue the airlines for the mess, he demanded an apology for the same.
In a similar incident last month, a California university student was taken off a Southwest Airlines flight in Los Angeles after another passenger heard him speaking Arabic. The student said that he was traumatised by the incident and demanded an apology
In another incident, a hijab-clad Muslim woman in the US was reportedly removed from a Southwest Airlines plane after she asked for switching seats with a flight attendant saying she "did not feel comfortable" with the passenger.
...