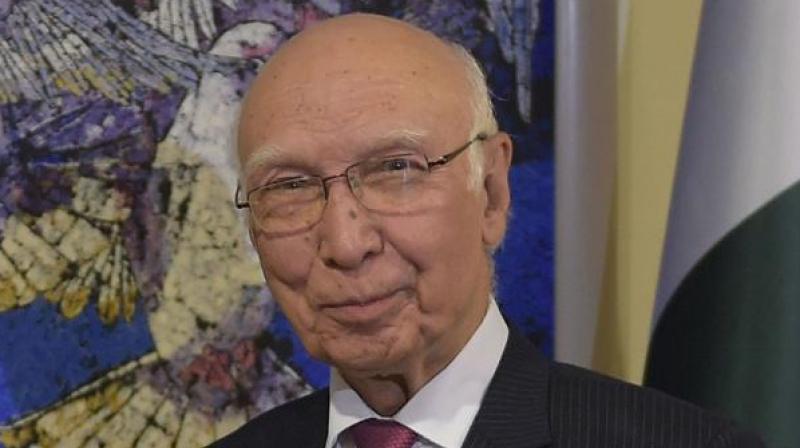 Washington: Pakistan foreign affairs advisor Sartaj Aziz discussed the Afghan reconciliation process and "positive developments" in the Indo-Pak relationship with US national security advisor Susan Rice here on Wednesday.
A statement issued by the Pakistani Embassy said that Rice acknowledged the sacrifices made by the Pakistan military in operations against terrorist elements, and the consequent softening of the country's relations with India.
Aziz, foreign policy advisor to Pakistan Prime Minister Nawaz Sharif, reiterated the importance of the reconciliation process in Afghanistan and assured Rice that Islamabad would provide the necessary support for a Kabul-led initiative in this regard. He also stated that improved management of the Pakistan-Afghanistan border was key to rooting out terrorism from the region, the statement said.
The two leaders reviewed the current state of Pak-US bilateral relations, and expressed confidence that the strategic partnership between the two countries would be further strengthened in various areas.
Stating that high-level engagements between the two countries should continue, Rice said she is looking forward to Sharif's visit to Washington at the end of March for the Nuclear Security Summit.
...