Mumbai: When we talk about trends in home décor, at times it can be very difficult to make the right pick.Like every year, we have all set our eyes on the upcoming home styles & products that would make our home shine.
We bring you 10 hot picks for the home décor segment to look out for this year, specially curated by experts from DezignGenie to help you adorn your homes.
Urban living comes detached with a natural habitat. Hence, 2016 is going to be a deal breaker for all the nature lovers out there. It's time to reconnect with nature and bring a little back home to teach our kids where food comes from. The experts from DG picks planters from Trifecta Design and Serenoto bring the outdoors indoor this season.
Natural fibers. Organic shapes. Hand-crafted pottery or Hand-woven textiles. Handmade accessories are going to trend all year long. We recommends master craft woven vase & handpainted ceramic vase.
Sustainability and Innovation are the power words for 2016. More experimental designs of mixing new sustainable and old up cycled materials amalgamated with multi-functionality are becoming the must-have design elements in peoples home. Try this CD Shelf by The Upcycle Project for being the most innovative designs this season.
This year decorate your house to shine with a touch of metallic. This can be incorporated in artsy accessories & little knick-knacks in the room. Copper, brown & rose-tones are going to share the limelight along with warm gold & brass tones, which are now gaining a little stability in the Home Design arena. Experts from DG pick The Yellow Door & Sereno for their love of metallic.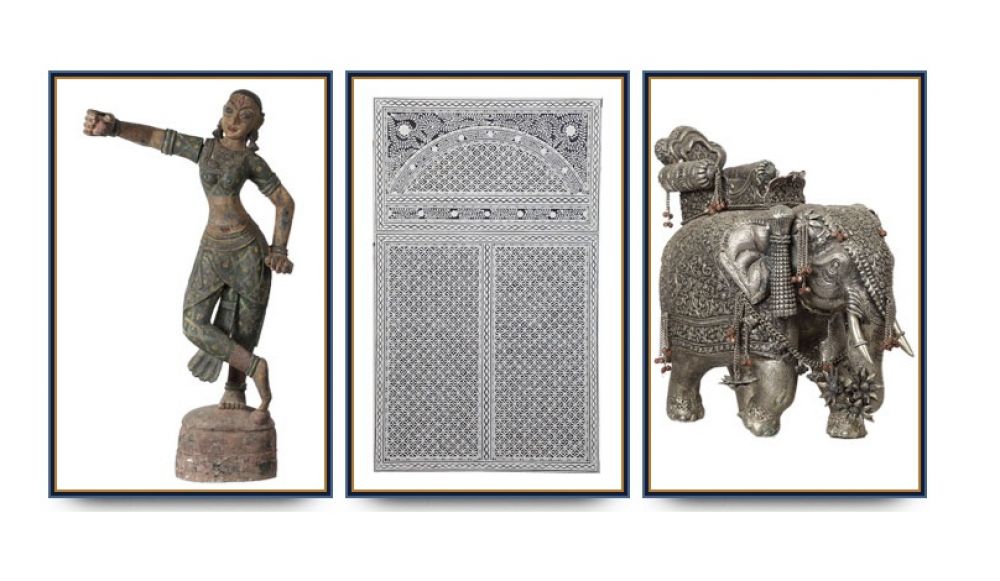 Organic & natural textures are going to make an appearance everywhere from dinnerware to furniture.
Even the high-end and luxury interiors are going to shout marble & stone all the way. Try Essajees for breathing luxury into homes.
It's time to let the heavy built furniture make way for the soft & sleek wooden concepts. Essential Environment shows us how to admire sleek wooden chairs while Plush Plaza beautifies functionality and ease with the amazing coffee table concept.
Large mirrors dramatically transform modern living spaces. They can be used to create illusions, make rooms look larger, & act as centerpieces from time to time. Using one right in front of a blank wall can work wonders in ways beyond your imagination.  Try the Hour Glass Mirror from Square Barrel for the light-hearted souls who are open to have some fun.
Looks like timber is truly making a comeback on the design highway this year. Timber allows for a new dimension in adding a natural warmth and feel, which just feels right. One can always look for the Timber veneer by Sonear to add that personal touch to your home.
2016 is going to be the year of appreciating art with a mix of practicality & function. Practical items will become features & everyday items will be reinvented as a way of reinvigorating living spaces.
Interesting designs become accessible and will create conversations. For such frames and wicket windows make your pick from Decographyas mood changers as well as a utilitarian in the home.
Animals will be everywhere. Exotica is here to stay, and so is our love for stylized interpretations of the wild. While taxidermy might not be everyone's cup of tea, fab animal prints will definitely trend this 2016.
Our home décor experts recommend the Elephant Tray by The Elephant Company to jazz up the dinnerware and to keep it cool.
So, which is your pick this season? Don't you love already what you are seeing? Stay Golden and Let the Magic Begin!
All products mentioned in this article are available on www.DezignGenie.com.
...