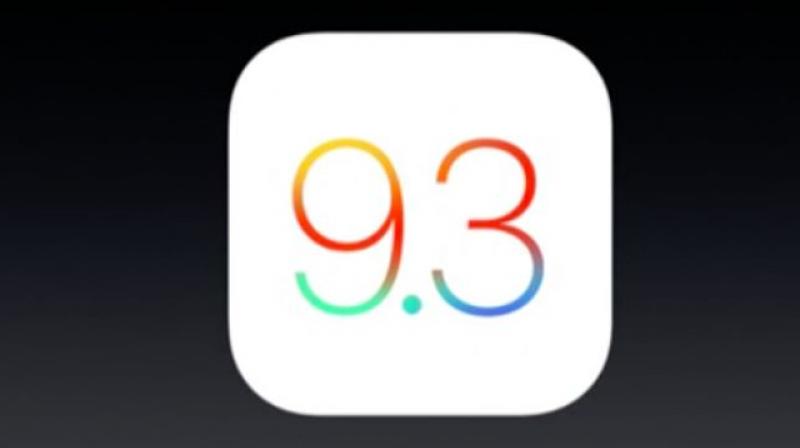 Mumbai: A couple of days back Apple launched a new 4-inch iPhone, a smaller iPad Pro, and a slew of other software updates. The Cupertino-based giant also released a provisional iOS update for Apple iPhone users—iOS 9.3.
While the update comes as a "provisional one" for keeping existing users engaged, some of the new features are really good; especially for iPhone 6S users. Speaking of updates, the company is expected to launch the iPhone 7 and a major iOS 10 update this fall.
Also Read: Apple confirms issues with iOS 9.3 for older iPhones, iPads
For now, let me guide you through the new features and how you will benefit from this new update:
Night Shift: This is the most prominent feature that comes along with the new iOS (9.3) software update. This nifty feature changes the colour temperature of the screen to minimise and balance the amount of blue light emitted in dark environments. For users who are wondering why, the blue light emitted by your device can be extremely harmful for your eyes in dark environments.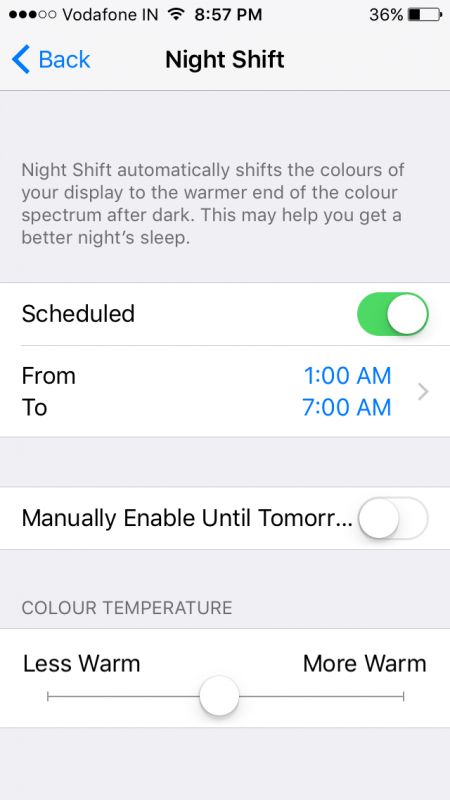 The new Night Shift feature.
Not only will this feature protect your eyes but will also allow you to sleep better at night.
New health apps: Health apps are gaining momentum rapidly as more and more people start using their phones for recording health-related data and fitness analysis. With the inception of iOS 9.3, users will be able to access more health apps and monitor themselves better.
Monitoring Wi-Fi assist: If you are an Apple user, you would definitely know about this interesting feature which enables your data pack automatically if the Wi-Fi connection is slow or absent. And I am pretty sure many people have witnessed scenarios where the device would keep on switching to a regular data pack in the presence of a "slow Wi-Fi" connection. While this feature is pretty handy, it does take a toll on your data pack expenses.
Wi-Fi assit monitoring feature.
Well, the new update seems to have "partially dealt" with the issue by giving users the option to monitor the exact amount of data wasted/used due to Wi-Fi assist.
Heightened security for Notes: This is probably one of the handiest features on the phone and the company just made it far better by adding TouchID or password protection for individual notes.
Enhanced security for Notes
Looks like the company are more serious about user data protection than ever before.
New 3D Touch features: While 3D Touch features are only limited to the lucky lot who use iPhone 6S and 6S Plus, the new iOS 9.3 update also adds a new quick action functionality to a number of new stock apps.
You can utilise 3D Touch quick action functions by long pressing on apps directly from the home screen.
Click on Deccan Chronicle Technology and Science for the latest news and reviews. Follow us on Facebook, Twitter.
...