Technology
ASUS 6Z review: Flippin' fantastic!
Deccan Chronicle| Aaron Almeida
Published on: June 19, 2019 | Updated on: July 13, 2019
ASUS' latest flagship comes with a sufficient amount of features to make it a tech lover's wet dream.
The ASUS 6Z is not your conventional flagship and the design is far from boring. The brand has one intention and one intention only to wow the consumer.
ASUS has always been a brand that has launched solid products without necessarily standing out from the crowd. Though ASUS has launched some pretty incredible products, they are considered as the brand who 'also ran' and not the one to beat. Last year's ASUS 5Z was a device that did extremely well in reviews the world over and it also came with an incredible design that oozed sex appeal. However, it launched at a time that was too near to the arrival of the OnePlus 6 and the writing was on the wall for ASUS as it was overshadowed by a brand that has been trailblazing in the last few years.
It's 2019 and the entire dynamic of smartphones has changed. What was cool in the summer of 2018 is considered pathetically old tech in 2019. This year, brands aren't afraid to experiment and no longer do consumers want smartphones with tragic old notches or unsightly bezels. This year, brands are experimenting with the design of smartphones by adding cut-outs in the display for punch-hole cameras or going even more extreme with pop-up cameras. Not to be outdone by this onslaught of innovations, ASUS has done something which no other brand has done. ASUS has launched a smartphone with an innovative motorized flip camera that's unlike anything that has been seen before.
The ASUS 6Z's main selling point is the amazing flip camera that boasts a 48MP primary sensor which also happens to be its front-facing camera; but that's not all, the handset comes with top-of-the-line specifications such as a large notch free display, a Qualcomm Snapdragon 855 chipset and a very powerful 5000mAh battery.
We spent a few days with the ASUS 6Z and here are our detailed thoughts on one of the most exciting smartphones of the year.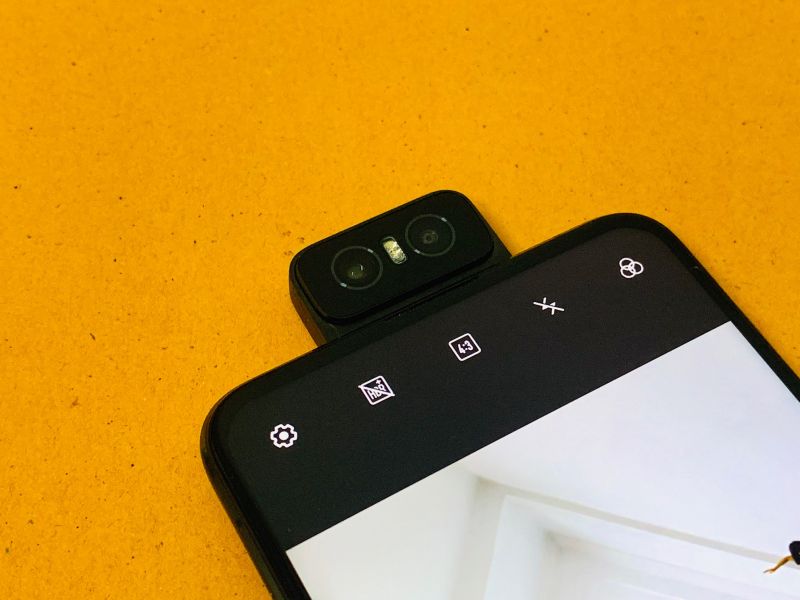 Design, Build
The ASUS 6Z is not your conventional flagship and the design is far from boring. The brand has one intention and one intention only — to wow the consumer. The ROG phone that was launched last year had its fair share of appeal and it did manage to stir reviews the right way. However, in comparison to the 6Z, it can be classified as being a bit drab and dreary. The ASUS 6Z's price is the differentiating factor here and because of this, the handset is one of the hottest this year. When you combine its motorized flip camera that's not just made for aesthetic appeal but also packs enough of tech, like, motion tracking, an auto panorama and 4K video recording at 60fps, you actually learn to appreciate it a lot more.
The ASUS 6Z has a design that screams no-nonsense and for once it is a good thing. The 2019 smartphone market is absolutely littered with devices that feature glossy gradient finishes and what-not but this handset in all its simplicity stands head-to-head with the best out there. With the 6Z, you get a smartphone that's worn a fancy tailored suit that stands out in a crowd of glossy pretty evening gowns. Because of this, we absolutely love ASUS' design philosophy; and in fact, it looks a lot more premium in comparison to the ASUS 5Z that was a fan favourite.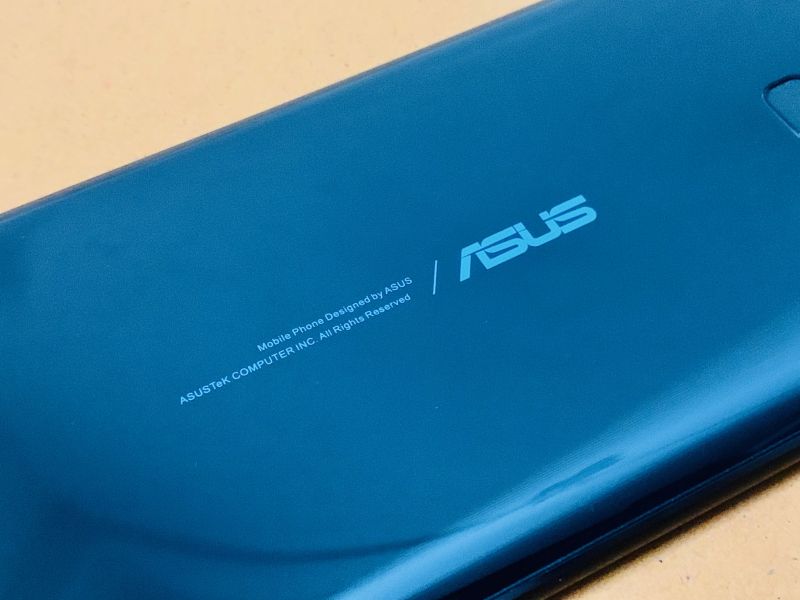 The handset not just looks great but feels good as well. It has the right amount of weight to make it feel like a premium device; it's something that very few smartphones can claim to possess. The rear is fitted with a curved Gorilla Glass which gives it ample protection against accidental drops. Also, it rests easily in your palm which makes for comfortable handling as you may have guessed due to its curved aluminium sides. Make no mistake, this is a big handset and it's significantly bigger than the recently reviewed Honor 20. Smartphones from the likes of OnePlus and Samsung are paving the way for Android manufacturers with their virtually non-existent bezels and these two brands have excelled in this department. The 6Z however, has a pretty sizable chin in comparison and this is due to the use of an LCD display and not an OLED one that's used by its rivals.
A point to note here is that ASUS has also used a massive 5000mAh battery on the 6Z which is one of the highest capacities found on a flagship smartphone. While the brand has used a massive battery here, they thankfully haven't made it a chunky device. Major ups to ASUS for keeping its weight down to a mere 190g and just 9.2mm at its thickest. This is actually quite an impressive feat as ASUS has also added a motorized flip camera here.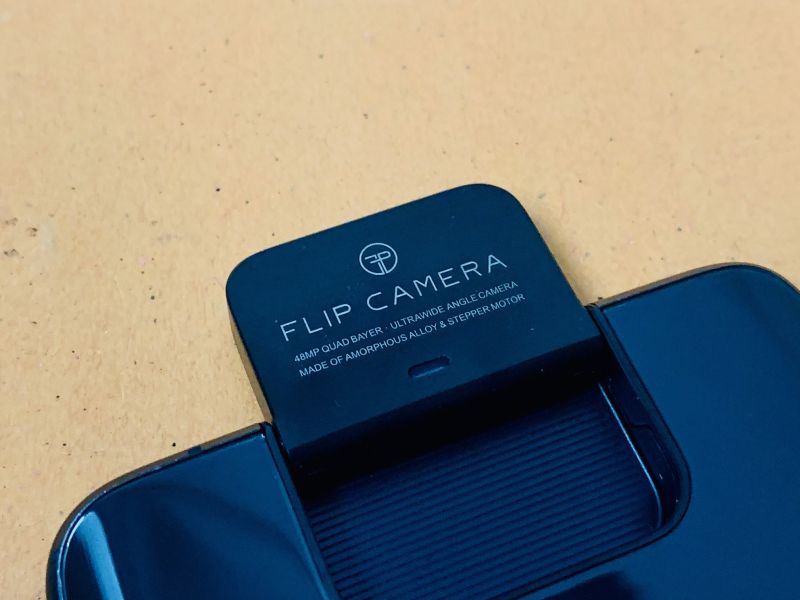 As expected, the 6Z doesn't come with an Ingress Protection certification and this matches up with a lot of handsets with pop-up cameras and it makes ASUS no different. However, there is a sleep plastic case that comes bundled in the packaging which can help protect it against accidental drops.
A feature we loved here is that ASUS has included a 3.5mm headphone jack; a feature which is making a rapid demise, especially on flagship handsets. The one standout was Samsung; however, reports are claiming that the Galaxy Note 10 will lose this much-loved port. This makes ASUS one of the few companies to faithfully embrace this port. This allows you to use your favourite earphones or headphones with it and let's face it; having the old school wired connection is always a win whichever way you look at it.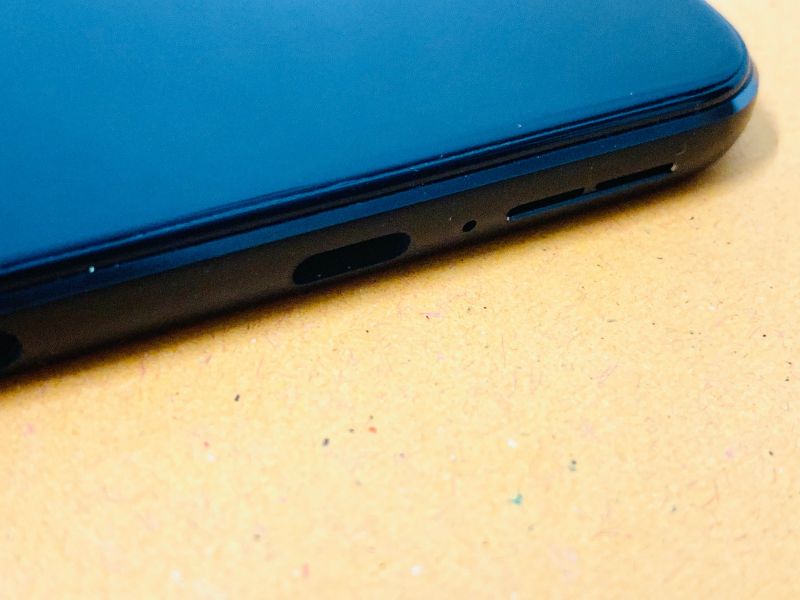 There is the fingerprint scanner on the rear which actually makes us wonder why ASUS didn't jump on the in-display bandwagon which is being adopted by virtually every Android smartphone manufacturer. Whatever the case is, the scanner is located in a very ergonomic location which allows us to reach it easily. It is also pretty speedy, but not the fastest we have seen, although it gets the job done.
ASUS states that the camera rotates around a 13-gear mechanism and this motorized flip camera is great when you consider the amount of technology ASUS has used to make this all possible. This flip camera is like a little brick that's housed inside a metallic bay and its rotation managed to produce a lot of approval across our office. The motor's sound is unique and this was appreciated by all who heard it as well. Personally, it sounds a bit dated and we would have preferred it if the brand would have kept it simple. A thing that worries us about the camera is that it can be manually extended or placed back in its bay. If someone uses a tad bit extra force, there's a high chance that it could break. ASUS claims that this camera mechanism has been put through sufficient testing but you never quite know.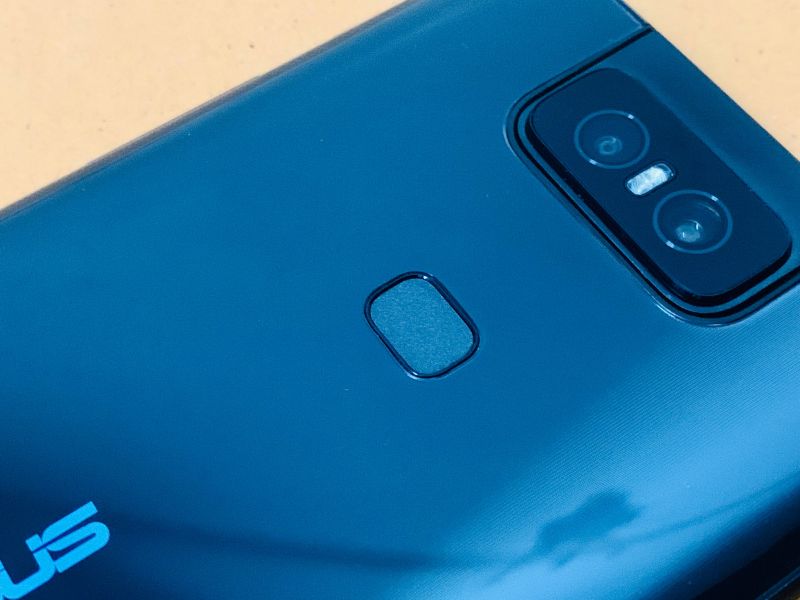 Moving on, the camera is a pretty speedy affair considering it's not like other pop-up cameras but flips about 180-degrees. While it is fast, it's not fast enough to be used for facial recognition, a feature that's surprisingly a part of the 6Z. We'd much rather stick to the fingerprint sensor for our biometric authentication as it works a lot faster and frankly, it's a lot more convenient.
The ASUS 6Z also comes with a Smart Key above the volume rockers and for people in India, having this feature is very beneficial as a lot of users here are using it to access the virtual assistant to gain valuable information at the touch of a button. Just like a dedicated Google Assistant button, this one also has various features associated with it. What's interesting here is that it can be accessed even if the handset is locked.
Overall, the design and build quality of the smartphone is pretty great and it makes for a fantastic experience.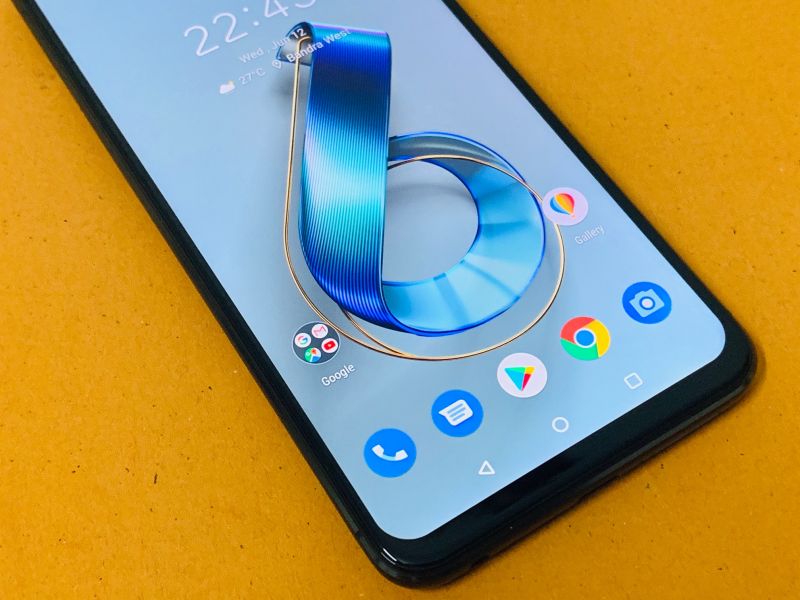 Display
The ASUS 6Z boasts a beautiful, large 6.4-inch LCD display that dominates the entire face of the device. While the handset has some outstanding features, the all-screen display somehow gets lost in all the wonderful features that are present here. While the massive display is great for watching videos and gaming, you don't get the blacks or colour saturation that's present on smartphones with an OLED display. This 1080 x 2340 IPS LCD display is pretty great though and only if you have a keen eye, will you notice the difference.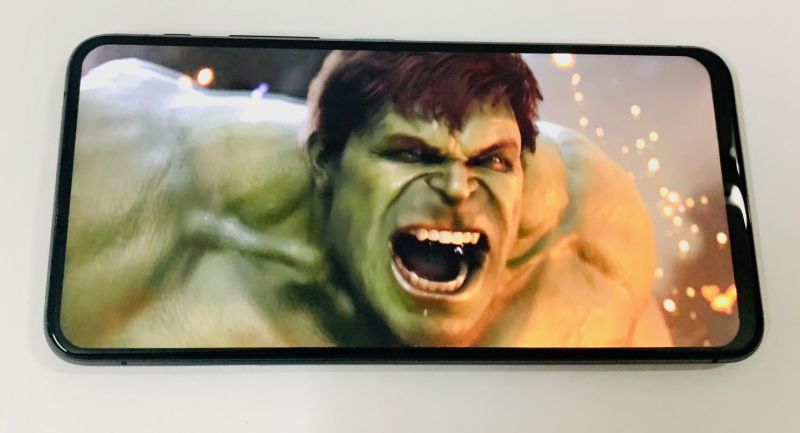 In the default setting, the screen has a fair amount of punch and with a wide colour gamut, there was a lot of character to the screen. In the standard setting, the screen featured colours that were rendered accurately and not as vibrant; which we liked a lot. Either way, this display is a great performer and it won't leave anyone wanting more.
The customization options for the display are something which we really appreciate on the ASUS 6Z and it's a feature that has been transferred from its highly successful laptops onto this phone. The hue and saturation can be adjusted as well which makes it a very personalized device.
Brightness levels on the ASUS 6Z are decent and even in direct sunlight, content on the screen is pretty legible. The brightness levels here are rated at 600 nits which is acceptable for a smartphone in today's environment. It doesn't have an overly bright panel; however, viewing content here in most lighting conditions is taken care of.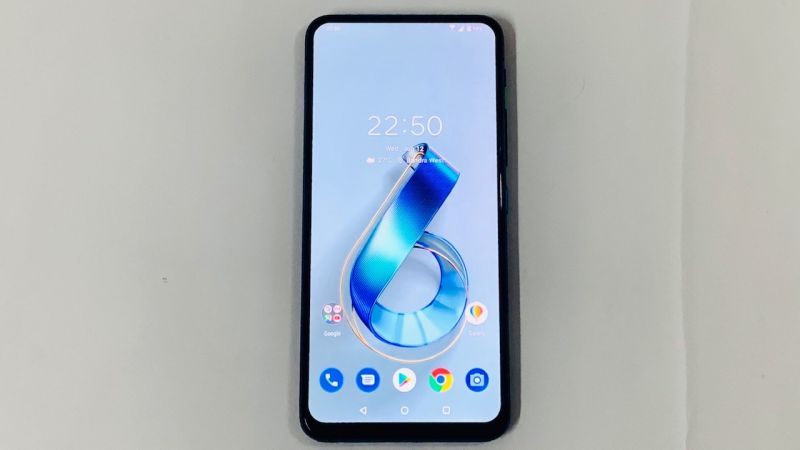 As stated before, this screen is amazing for videos and gaming and in some respects even better than those with a punch-hole camera cut-out or a notch as it gives you a full-screen view that can't be replicated. Of course, the OnePlus display outranks it but that's because of the 90Hz refresh rate found on the OLED display it uses. Moving on, viewing angles are acceptable here with brightness levels falling off slightly when viewed at an extreme angle. Other than this, we found no other issues with the display.
Software
ASUS traditionally has added a UI that's pretty overwhelming and it contains its fair share of bloatware. The 6Z is unlike anything we have seen from the band before and it comes with an OS that's completely uncluttered and clean; almost like a stock Android OS with just the necessary features that help in making the user's experience a lot better.
If you have used an Android One handset in the past, you will be well acquainted with the OS here and it will provide you with an extremely intuitive experience. ASUS has dubbed this UI as ZenUI 6 and it is based on Android 9 Pie. As mentioned earlier, the look and feel is something similar to what you will experience on a stock Android smartphone and this is the biggest advantage the 6Z has over other smartphones in its price range apart from the OnePlus 7 which also comes with a minimal UI.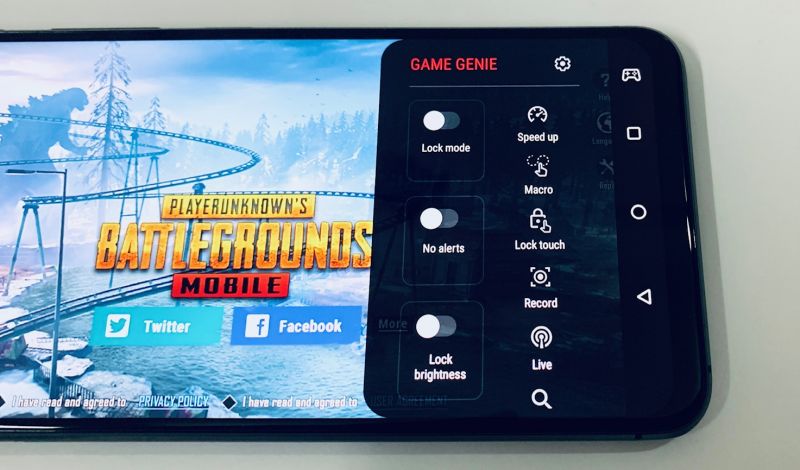 The ASUS 6Z has a very clean feel to it and all of the brand's extra apps don't ruin the experience. There is a neat addition here which is found in the apps menu page. On the top right of the screen, you will find three dots that help you to organize your apps into smart groups. There are different options here for you to enjoy the best viewing experience. While we did like this gesture from ASUS, we preferred the option where all the apps were displayed; since we are used to stock Android handsets.
You also get a Game Genie mode which happens to be hidden in the Settings. Also, for first-time users, it appears when you open a game and this allows you with the overall gaming performance. Apart from allowing you to stream your game to Twitch or YouTube, you can use it to block incoming notifications as well. This is handy for anyone who doesn't want to be disturbed during their intense gaming sessions. There is also a lock mode where the navigation keys are locked as well as a lock brightness mode.
Apart from the regular line-up of Google apps, there are also apps from ASUS such as Sound Recorder, a files manager app, and ASUS Data Transfer which is a tool to transfer content from an older device to this one.
Hidden in the settings is a Dark mode and with it, you get an option that's going to be a part of Android Q. In other words, it's great that ASUS has already given you the option to experience a dark theme way ahead of its official release.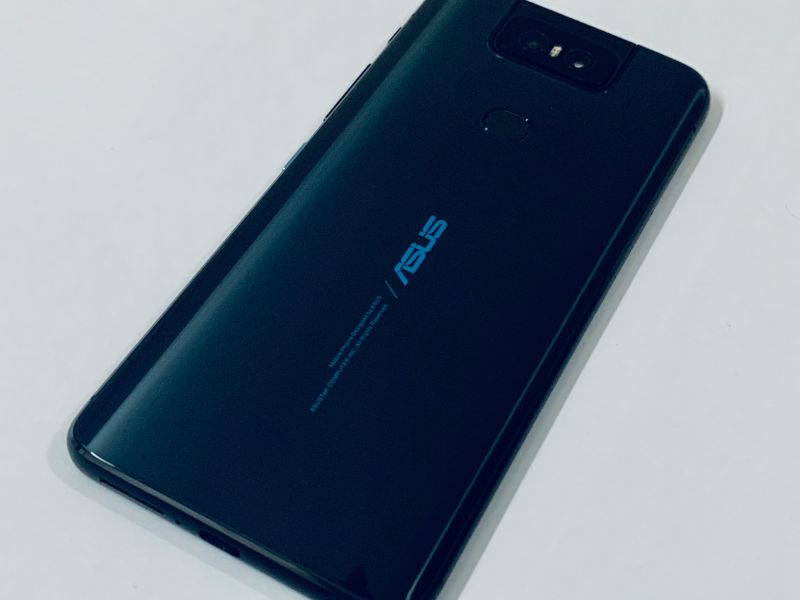 Performance
The ASUS 6Z is a powerhouse of a device and it's fitted with an industry-best 7nm Qualcomm Snapdragon 855 chipset. The SoC features a single Kryo 485 core clocked at a whopping 2.84GHz, three Krro 485 cores clocked at 2.41GHz and four Kryo 485 cores clocked at 1.78GHz. What this basically means is that you get a 64-bit octa-core processor which has been clocked at different speeds which helps in the overall performance of the handset. Paired with this chipset is 6GB or 8GB of LPDDR4 RAM and up to 256GB of storage. In for testing, we received the 6GB/128 variant which is a pretty solid device and we feel that it's sufficiently capable to handle any tasks thrown at it.
We ran our benchmarks and the ASUS 6Z fared as expected since it comes with the best chipset that's available in the market right now. In certain tests, it even managed to outperform the Honor 20 which comes with a Kirin 980 chipset and that's actually saying something for the performance of Qualcomm's chipset. In the Geekbench test, the ASUS 6Z scored 10582 points in the multi-core test and 3397 points in the single-core test which makes it quite a speedy performer all around.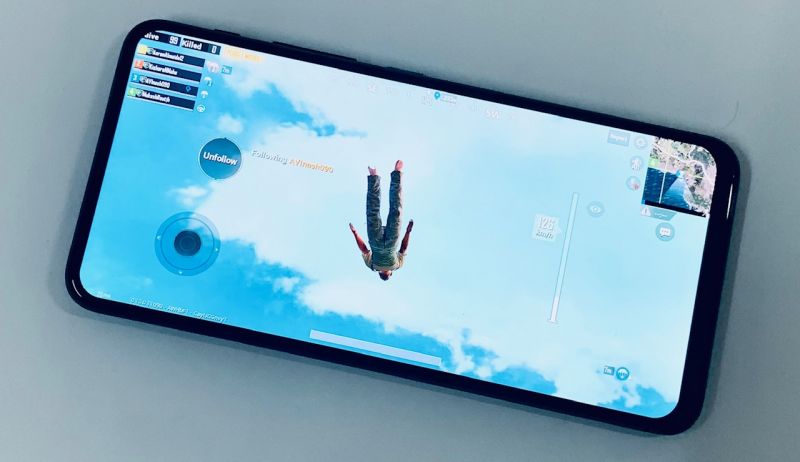 In terms of media playback, the ASUS 6Z is an absolute pleasure to use and view content on. This is all down to its large screen and punchy colours. Even though the device has an LCD display, the quality of the screen is really good with contrast ranges exceeding expectations. When it comes to gaming, the 128GB is more than sufficient for storing heavy files such as PUBG or Asphalt 9. By using an Adreno 640 GPU that's paired with the Snapdragon 855 processor, we get an extremely powerful handset that rivals the best there is. Graphics rendered well throughout with no framing noticed. Overall, this smartphone can go toe-to-toe with the best and stand tall.
The only issue we faced was a bit of heating. After using the camera for a significant amount of time we observed that the upper area of the handset started heating up so much that it was noticeable.
Camera
The camera is undoubtedly one of the best features of the ASUS 6Z and its motorized flip mechanism isn't seen on any device in its class. The primary sensor here is a Sony IMX586 48MP lens that's also found on the OnePlus 7 Pro and is considered as the best available. The sensor next to it features a 13MP ultra-wide lens which is becoming a necessity on flagship smartphones these days. The 48MP camera features a ½ sensor with a 0.8µm pixel size. And unfortunately, no OIS which is found on rival handsets with a similar sensor. Autofocus on the AUS 6Z is taken care of by Laser AF, a feature that's seen on the Honor 20 Pro.
The interface of the camera app is pretty easy to navigate around in and you can access different modes by swiping from side to side. In the app, you also have an option for switching between 1.0x or 2.0x digital zoom as well as moving between normal or wide angle shots. At the top of the display, you find the options for settings, HDR, aspect ratio, flash and filters.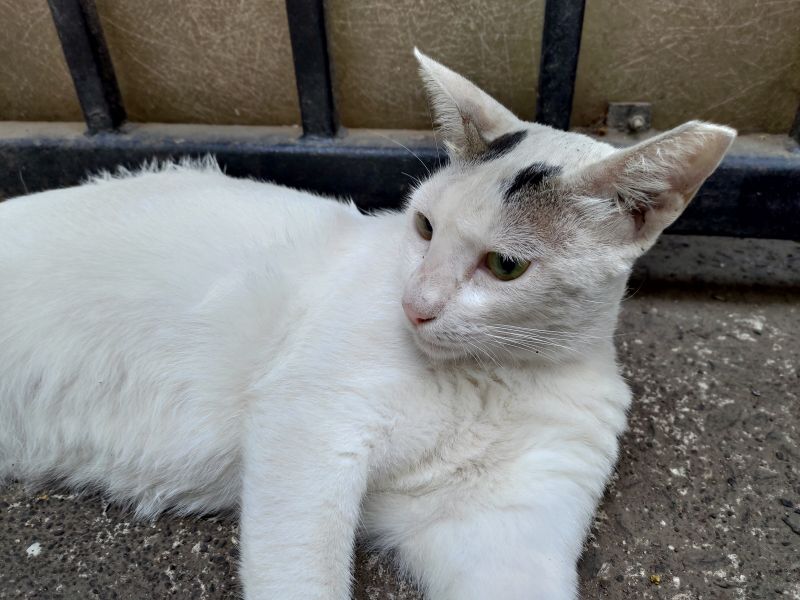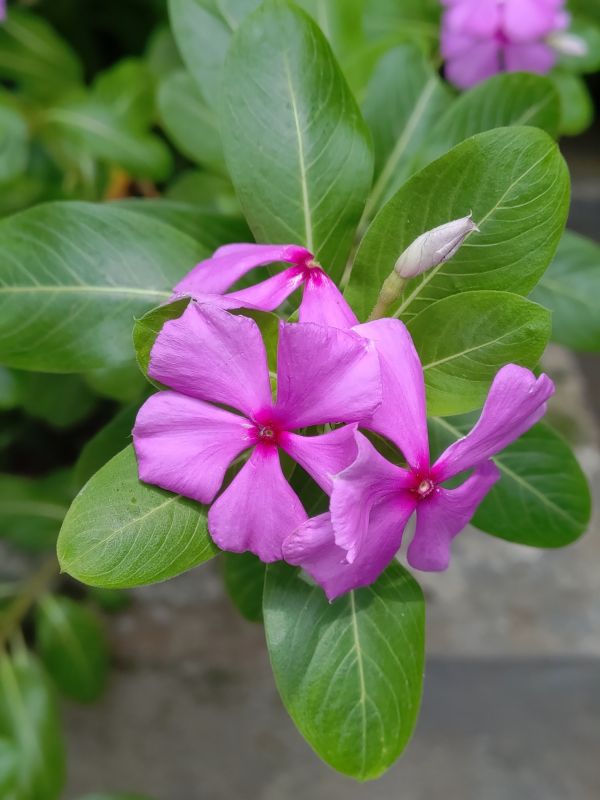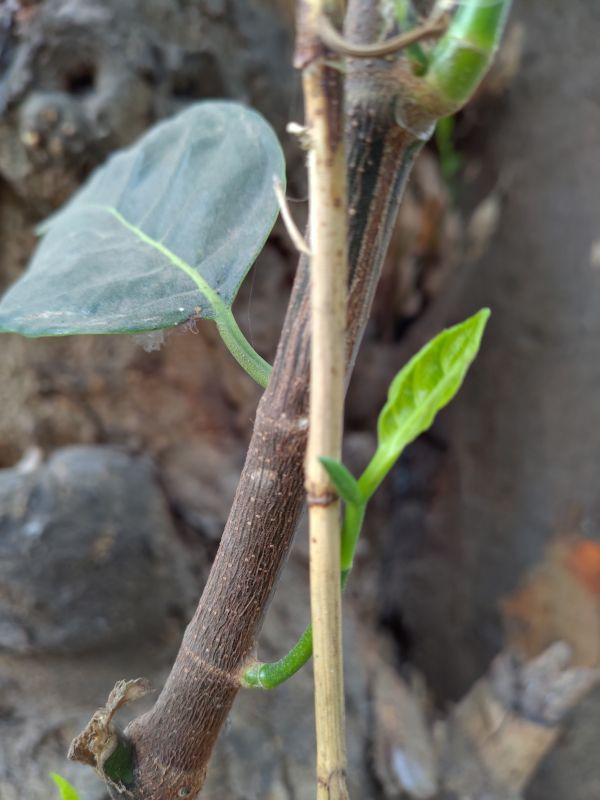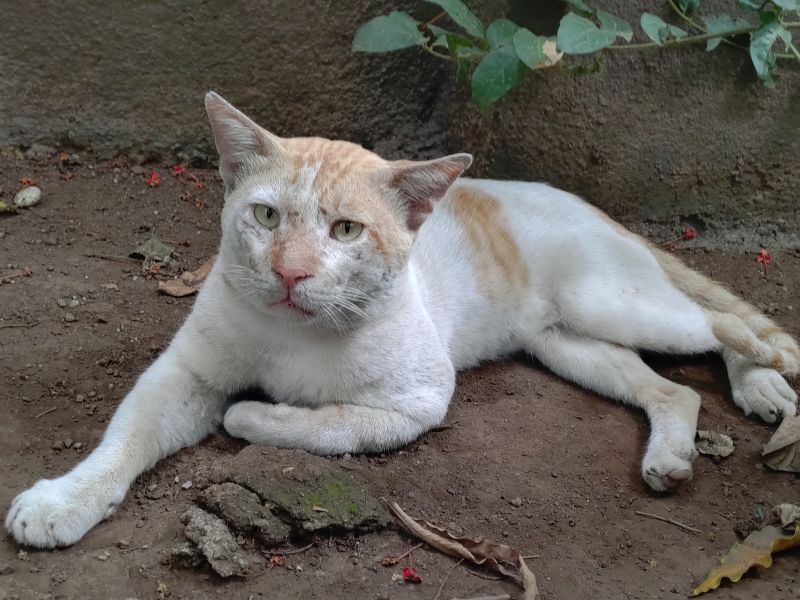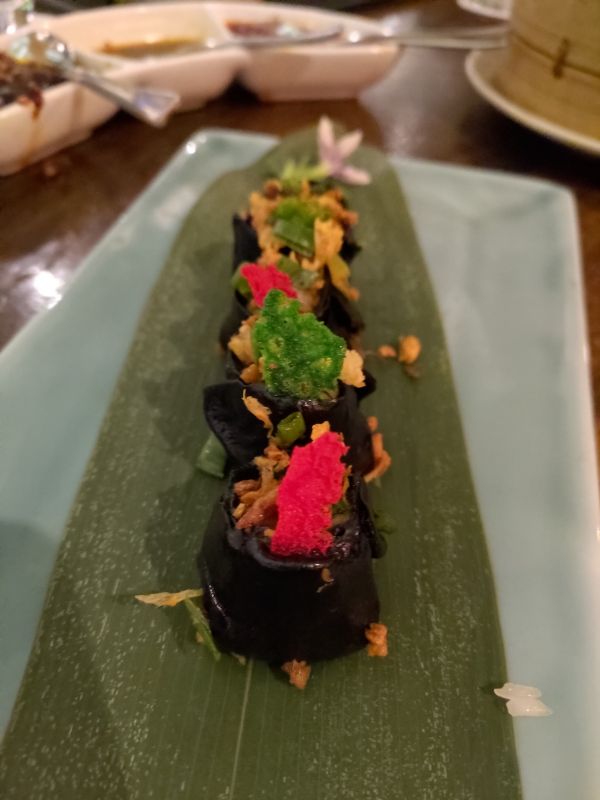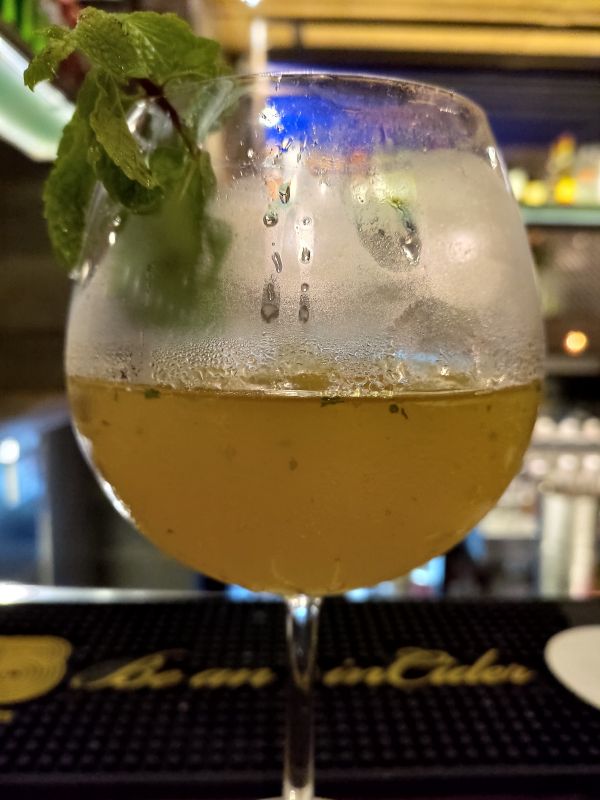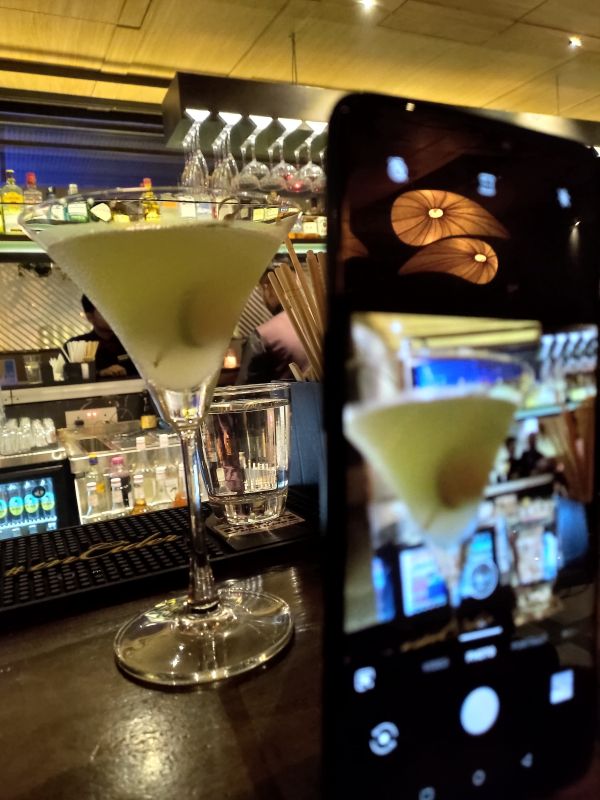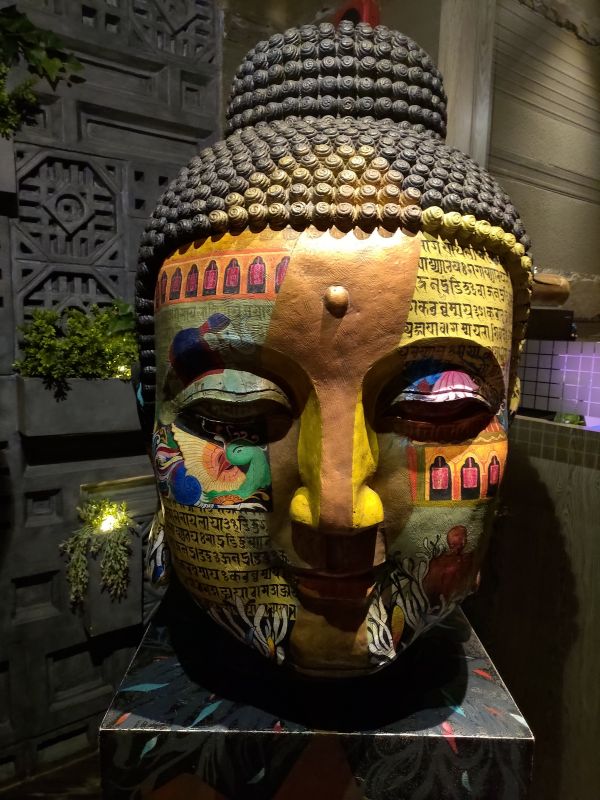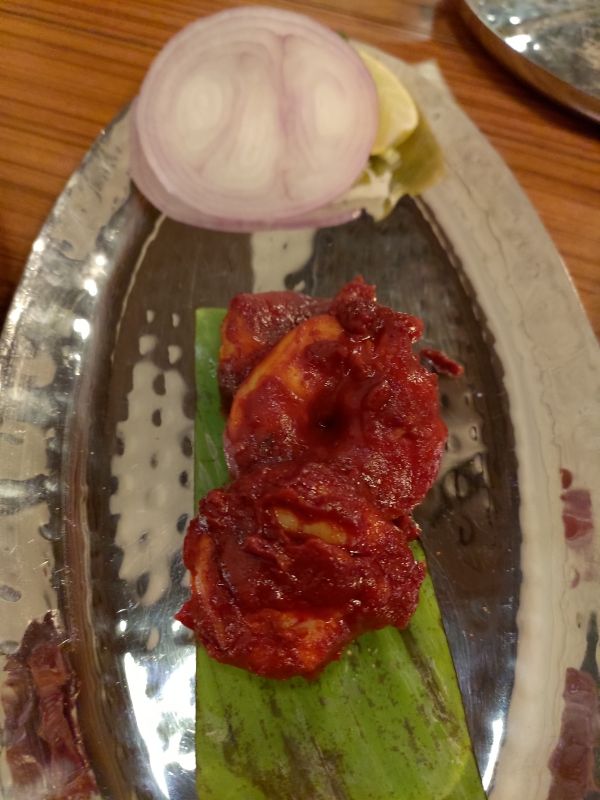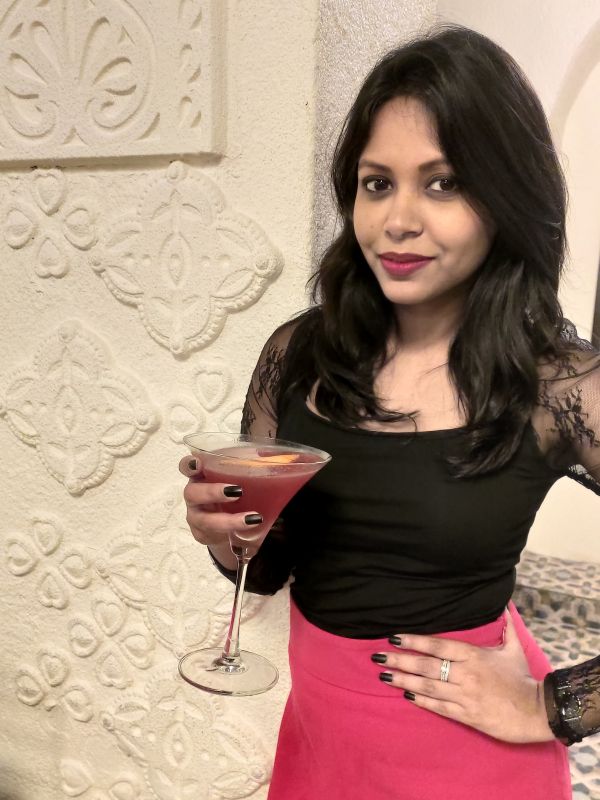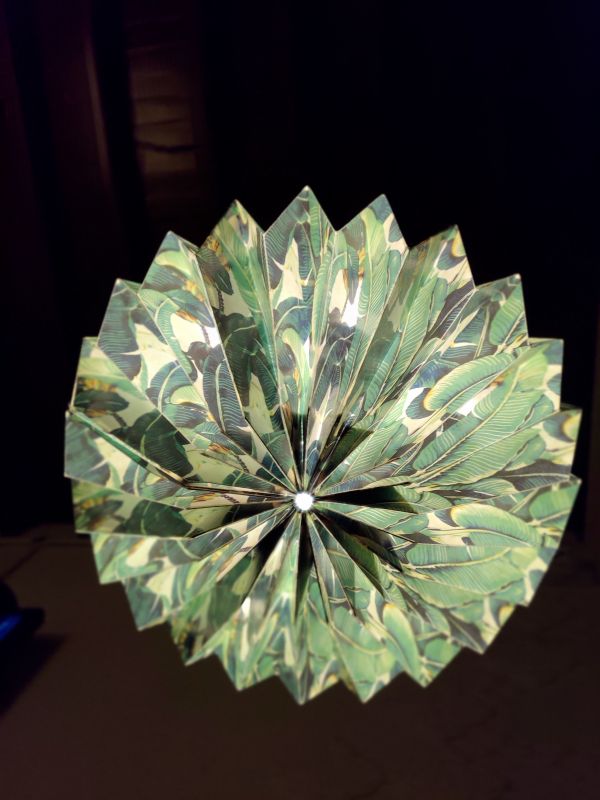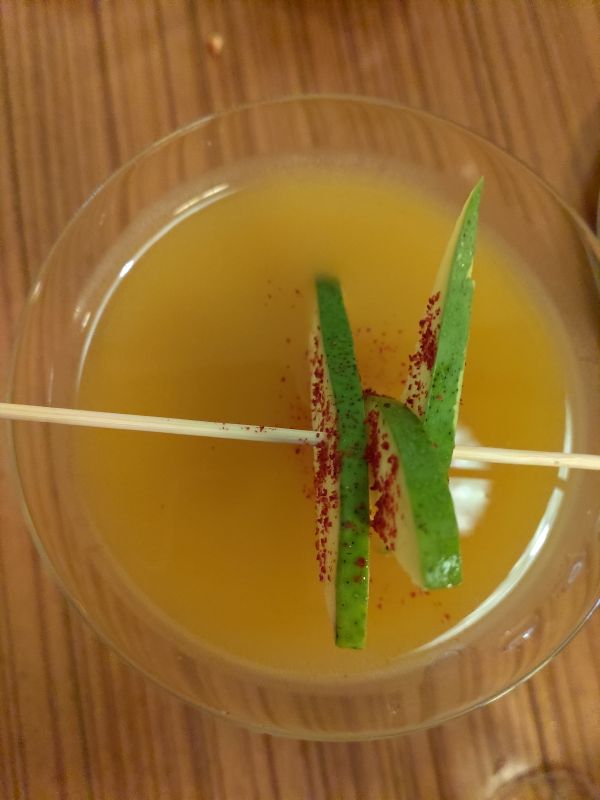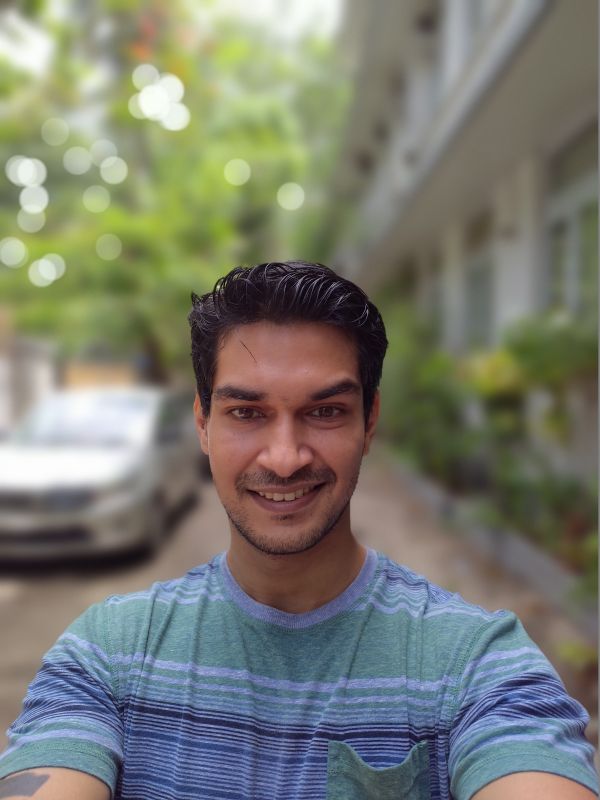 The ASUS 6Z has quite a few tricks on offer, especially with the motorized camera. The camera unit doesn't just have two profiles, in fact, the camera can tilt to whatever angle you desire allowing you multiple photography options. The volume rockers can also be used to move the flip-up camera. Like using the on-screen option, the volume buttons can tilt it to the exact angle you desire. Apart from this, the camera app has plenty of settings allowing for a wide variety of shooting options. Not only can you use the 6Z to shoot regular panoramas, but you also benefit from the motorized camera's ability to capture vertical panoramas; a feature that's seldom found on smartphones. This was one feature we were quite enamoured with. Having a 180-degree motorized camera also opens up the possibility of capturing panoramas without actually moving your phone; a feature which we loved on the 6Z. Another feature we really liked on this handset is motion tracking and it follows you if you happen to move all over the frame.
The camera is pretty versatile allowing you to capture images that possess a lot of character no matter the lighting conditions. With these shooters, you can capture images to your heart's content and be sure that no matter what, you will always get a great shot as the HDR+ software handles it all. With the HDR+ at play here, images render accurately even in low-lit environments. If this isn't sufficient for you, there is also the HDR+ Enhanced mode that adds a lot of pop to the image.
Using the 48MP Quad-Bayer is great for daylight photography as it manages to capture a lot of micro details that aren't really noticeable with the 12MP sensor.
Elaborating on the low-light shots, it still does a fine job of capturing images that are bright without possessing a lot of image noise. Low-light photography on the handset is great as the F/1.79 lens manages to take in a fair amount of light without the loss of much detail. When it comes to wide-angle shots at night, there is some noise noticed but this is us nitpicking and overall, it's very usable for social media and other such apps.
Using the Super Night Mode adds a lot of flair to the otherwise dull images. It manages to capture images with a fair amount of brightness and reducing shadows. The Night Mode is a huge step-up over capturing images in normal mode but not as great as some of those seen from rival handsets.
Selfies with the ASUS 6Z are one of the best we have ever seen on a smartphone as it uses the very same camera to capture selfies. Skin tones appeared accurate and there were a lot of details noticed as well. Using a 48MP camera here, the ASUS 6Z has definitely got to be a contender for the best selfie smartphone in the world. Shooting in Portrait mode is pretty great as well as the edge detection's performance is solid. While it gets the job done pretty well, it's not the best we have seen on a smartphone. The intensity of the blur can be adjusted giving you some pretty artistic shots. Another feature we loved here is the ultra-wide selfie shots. With this feature, you can get a lot more people into the frame and it's excellent for party shots.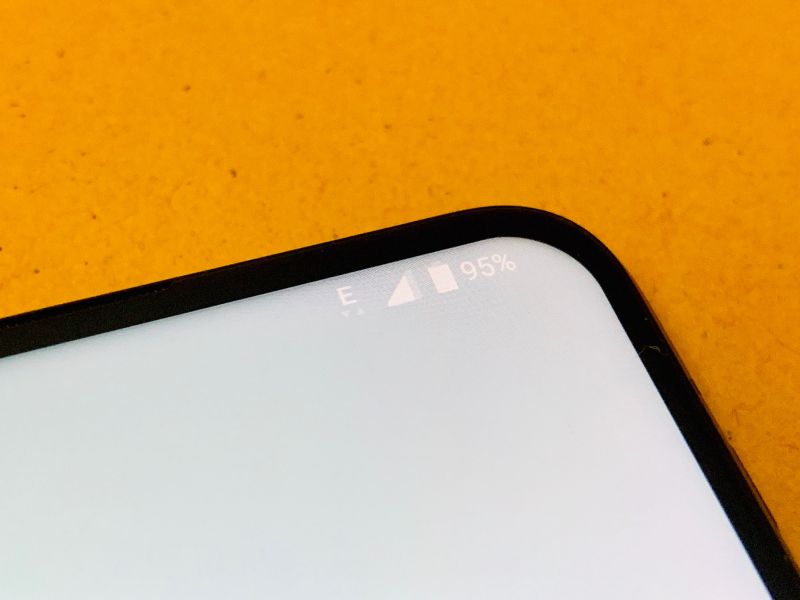 Battery
The ASUS 6Z features a 5000mAh battery and this is one of the largest there are on a flagship handset. The battery is rated at two days on a single charge and in our experience; this was just about right. While the battery did not last the full 48-hours, it did manage to last till the end of the second work day; this actually does say something about ASUS' focus on battery life.
The battery also comes with fast charging capabilities; which is a good thing. However, it takes quite a bit of time to top up this massive battery. And during our tests, from a 0 to 100 it took about 2 hours 15 minutes for a complete top-up. Lastly, the handset doesn't come with wireless charging capabilities. However, for this, the price of the device could increase substantially.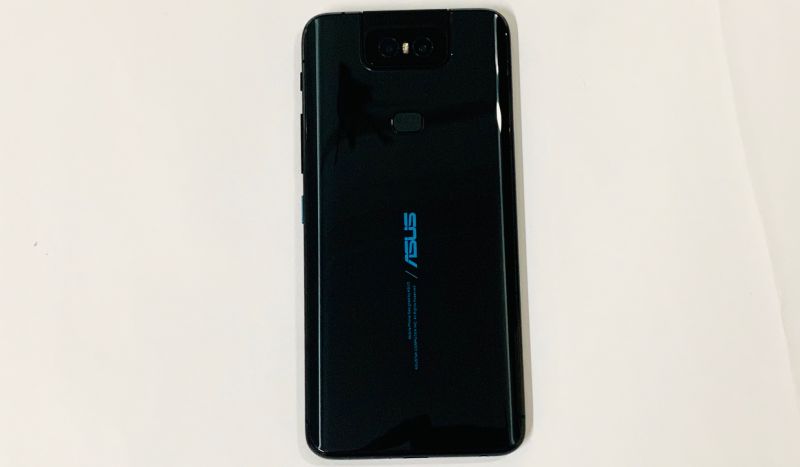 Verdict
The one aspect that will draw you to the ASUS 6Z is undoubtedly its motorized flip camera; however, one thing is for sure even though this feature is very enticing, the thing that will get you hooked on this smartphone is virtually all of its other features. The baby comes with all the necessities that make it a flagship and where it loses out in an OLED display and an in-display fingerprint scanner, it more than makes up with a gorgeous LCD panel that can even rival the iPhone XR and that's actually saying a lot.
The ASUS 6Z starts at a competitive price of Rs 31,999 for the 6GB/64GB variant while the midrange version, the 6GB/128GB model costs Rs 34,999. The top-of-the-line version, the 8GB/256GB model undercuts its rivals at Rs 39,999; which by the way is a great price point that the brand has aimed for without any compromises. For this price, the ASUS 6Z is an absolute bargain considering you're getting a beautiful device with a powerful Snapdragon 855 SoC and one of the best cameras around. While the hardware is something that will attract you to the phone the software will make you stay. ASUS has successfully walked a fine line here by adding certain elements of its ZenUI in a smartphone that feels a lot like a stock Android and because of this; we find this handset extremely appealing.
If you are looking out for a smartphone that packs enough tech without blowing a hole in your wallet, then the ASUS 6Z is a sure choice for you to consider, no questions asked.
Latest News
Most Popular
Columns