This may be the year of 4G -- with almost all mobile operators now offering the higher speed on handsets. iBall is arguably the first indigenous maker to bring 4G to tablets as well -- and for good measure, the iBall Slide Gorgeo 4GL offers dual 4G SIM slots. The other claim to fame of this affordable Rs 6,999 tablet is the provision of a Y shaped USB cable with 2 connectors -- so that you can connect an external device even as you are charging the tablet.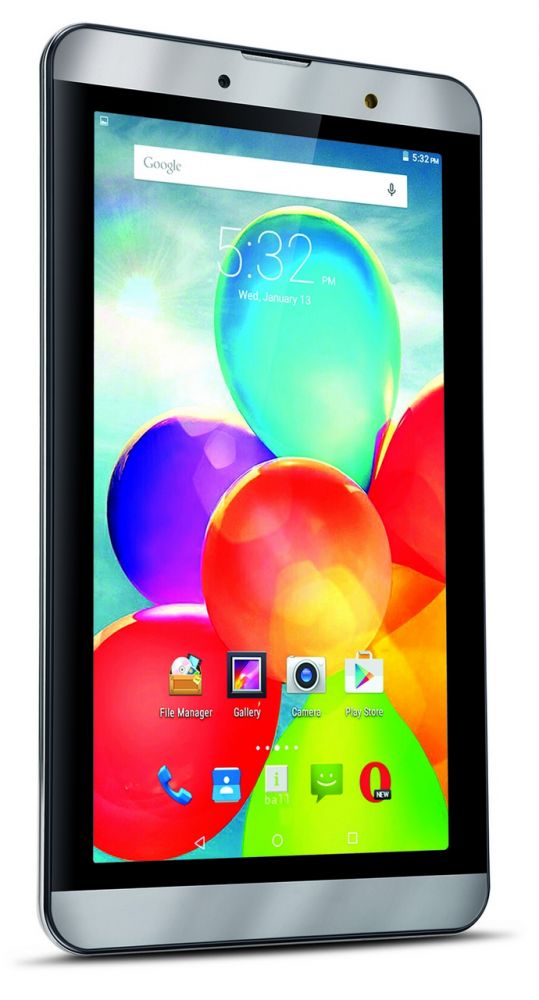 Other specs are fairly standard -- a quad 1GHz chip with 1GB RAM; 7-inch IPS display that is just shy of HD; Android Lollipop 5.1; 8GB internal storage expandable by Micro SD card to 32GB. Both the 5MP selfie/Skype camera and 8MP rear camera have flash support -- which is something unusual in a tablet in this price range.
iBall has a good sense of what apps its buyers need -- they have bundled games like All Star Cricket, Asphalt Nitro and MotoCross as well as the very comprehensive infotainment gateway, Newshunt. And like all iBall devices you can find the Opera Mini browser on board.
All in all, a good value bundle for a tablet that is lets you say with pride: '4G hai ji!'
Click on Deccan Chronicle Technology and Science for the latest news and reviews. Follow us on Facebook, Twitter.
...