Technology
Xiaomi Redmi 5A review: A bang for your buck
Deccan Chronicle| Amritanshu Mukherjee
Published on: December 14, 2017 | Updated on: December 15, 2017
The Redmi 5A is essentially a refreshed version of last year's Redmi 4A for a lot less amount of money.
The Redmi 5A uses the same Snapdragon 425 chipset underneath as the Redmi 4A and even uses the same set of camera sensors 13MP sensor for the rear and 5MP for selfies.
Xiaomi is now one of the dominant players in the budget smartphone category — thanks to its successful Redmi series, the company has quickly risen to the top. The right mix of features, looks and build quality, put together with a competitive price tag makes for a decent smartphone that doesn't burn a hole in your pocket. The latest and the cheapest one in the Redmi series today is the 5A, which has been recently in the news for asking a minimum price tag of Rs 5,000. We got our hands on the smartphone a few days before its official launch and things looked positive with the Redmi 5A in our initial impressions (Read the hands-on here).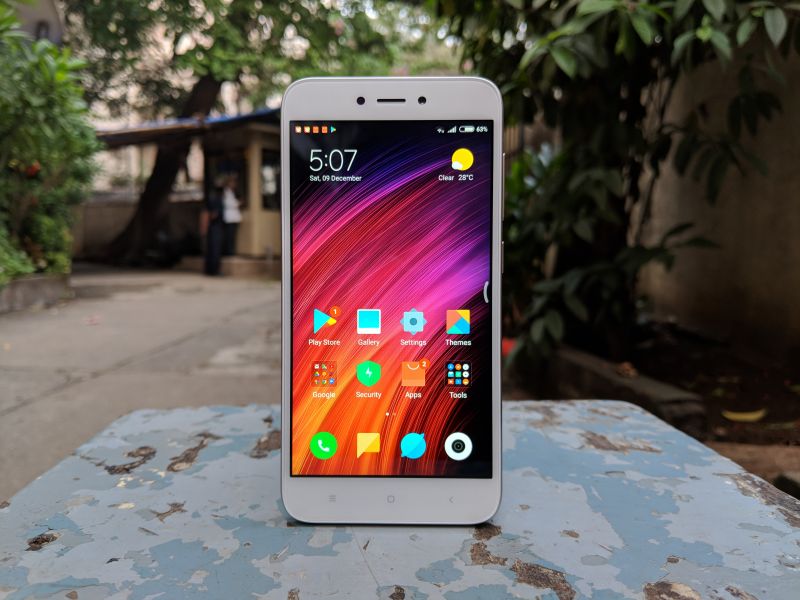 The Redmi 5A strives to be Xiaomi's most affordable 'Desh ka smartphone' (as Xiaomi puts it) till date, aiming to reach more Indian pockets than its predecessor. Therefore, it has no intention of grabbing eyeballs when your hands are busy playing with it. The Redmi 5A simply looks like the Redmi 4A, barring a few minor changes on the rear end — the speaker grille now shifts below the faux antenna line and so does the camera along with the LED flash. In fact, it looks unmistakably like a Xiaomi smartphone, which is not bad if you are a fan of the brand. Xiaomi has also included a noise cancelling microphone, which favours the Redmi 5A as compared to what the competition offers.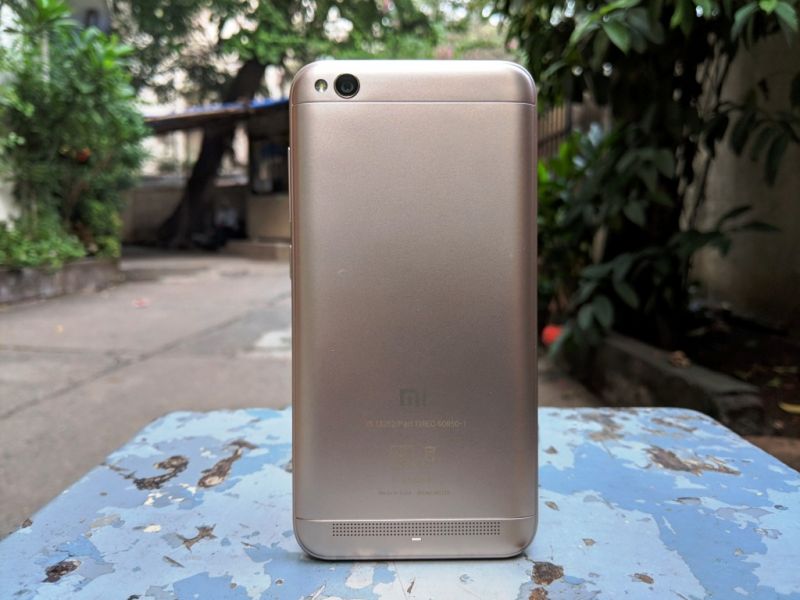 Since the Redmi 5A carries the tag of a budget smartphone, it's no surprise that it sports a plastic build — the rear panel just adorns a metallic finish or coating. Over our duration with the 5A, we noticed that the rear accumulates scratches pretty easily — you would be better off with a case to keep your it clean. Xiaomi also hasn't mentioned any kind of protection for the display, which indicates that one should immediately opt for a screen guard to keep it from scuffs and scratches. The capacitive buttons are also unlit, which means that you will have to hunt for the buttons when in a darker room. However, the build quality is impressive considering the price it retails at.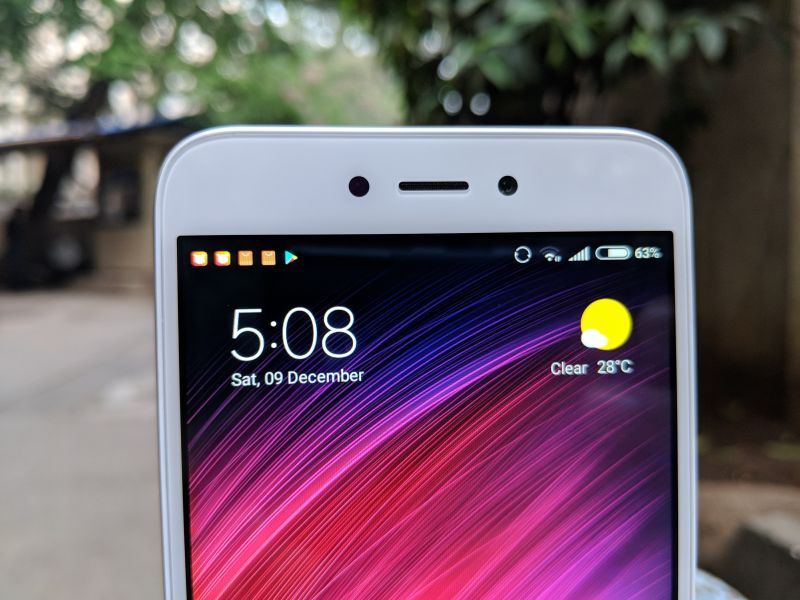 Talking about the display, the 5-inch HD LCD display is one of the strongest points of the Redmi 5A. It renders vibrant colours with good contrasts and adequate brightness. A 720p resolution doesn't produce any ugly jagged edges on a large display, which earns brownie points for the Redmi 5A even over its expensive cousin — the Redmi Y1. If you are considering the Redmi 5A for consuming media for extended periods of time, then we are happy to report that this smartphone will satisfy your desires.
Also read: Xiaomi Redmi Y1 review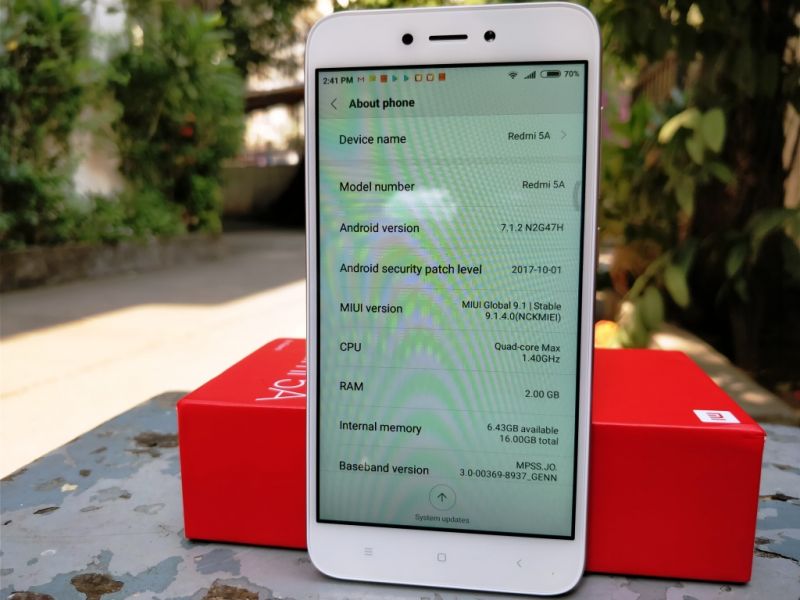 Since this is a mild update, Xiaomi hasn't changed almost anything inside. The Redmi 5A uses a 1.4GHz quad core Snapdragon 425 SoC. You can opt for either a 2GB or 3GB RAM variant, which are accompanied by 16GB or 32GB storage respectively. Xiaomi has managed to throw in a dedicated micro SD card slot, apart from the dual SIM card slot, capable of hosting cards up to 128GB. Yes, you can now say goodbye to those irritating hybrid SIM slots as the 5A can hold two SIM cards and a micro SD card simultaneously.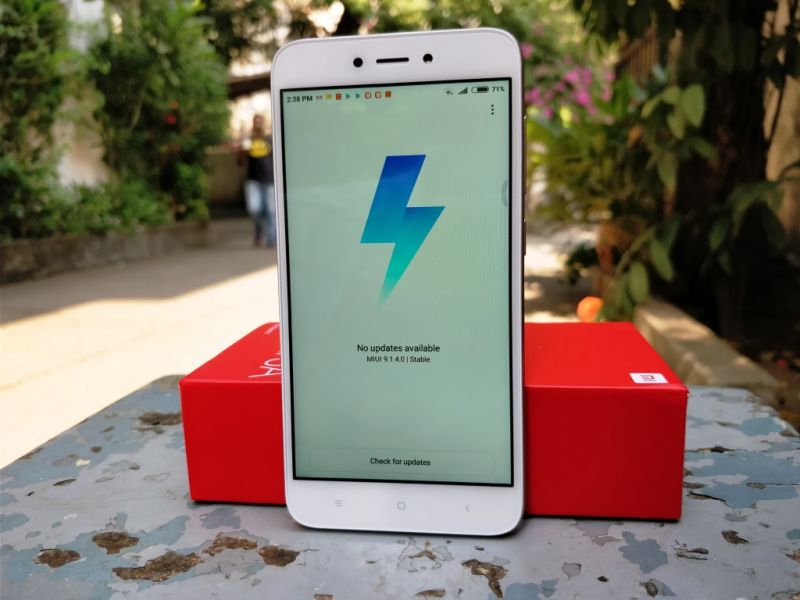 However, the 5A brings something new with itself — Android 7.1.1 based MIUI 9, which is Xiaomi's latest version of its proprietary operating system. We have seen MIUI 9 on the Redmi Y1 making a good reputation for itself as one of the few custom OSes with swift responses. With a comparatively weaker hardware on the Redmi 5A, there's a minimal loss of that 'swift responsiveness'. App loading times are surprisingly quick for a smartphone that costs as little . Even on our test unit with just 2GB of RAM, we managed to use casual daily apps without any hiccups.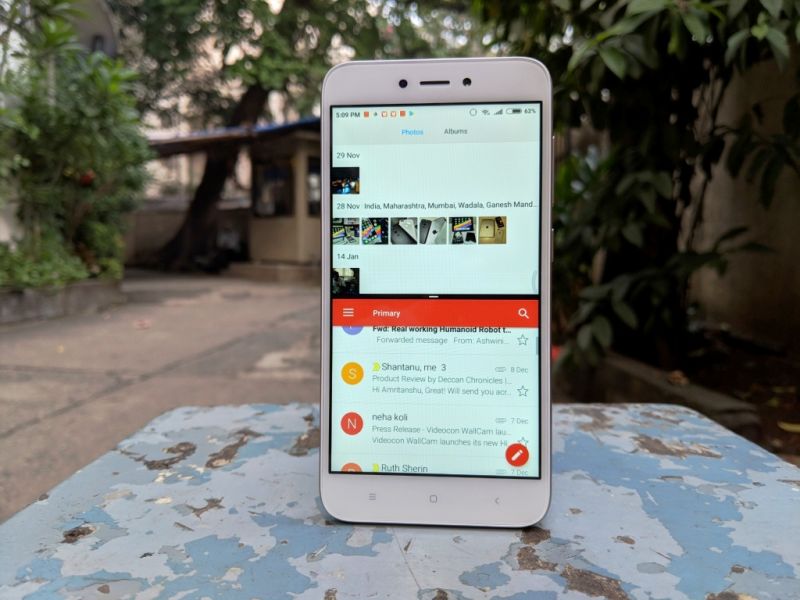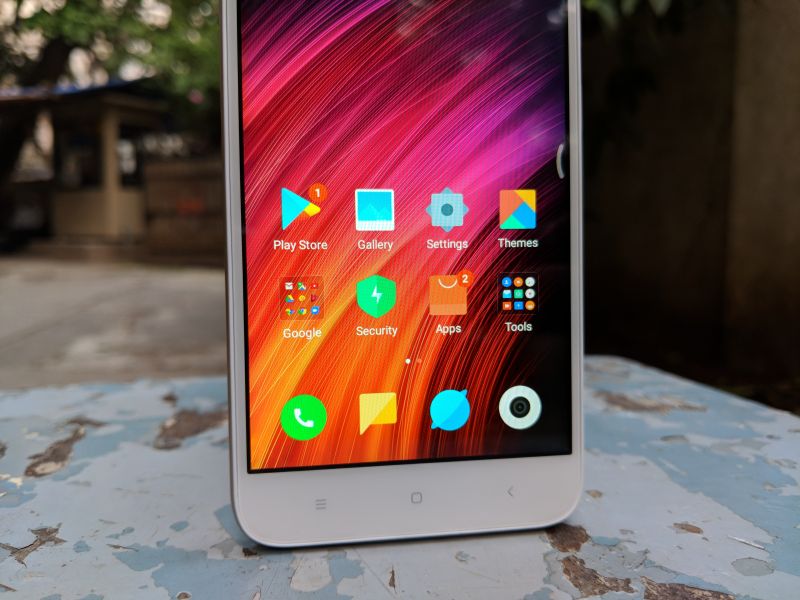 However, we did notice a few lags on this phone whilst running regular Facebook and Instagram, more so for resource-intensive games. There's a noticeable lag of a second or two in launching apps. The only solution to keep the phone running swiftly is to use the 'Lite' version of social media apps and avoid playing heavy games altogether. However, the best bit about MIUI 9 is that you get to enjoy the same features on the Rs 5,000 Redmi 5A as witnessed on the premium Rs 36,000 Mi MIX 2. Therefore, you can enjoy Second Space (two accounts of an app in one phone), multi-window multitasking, MIUI's intensive customisation features and a lot more.
Also read: Xiaomi MI MIX 2 review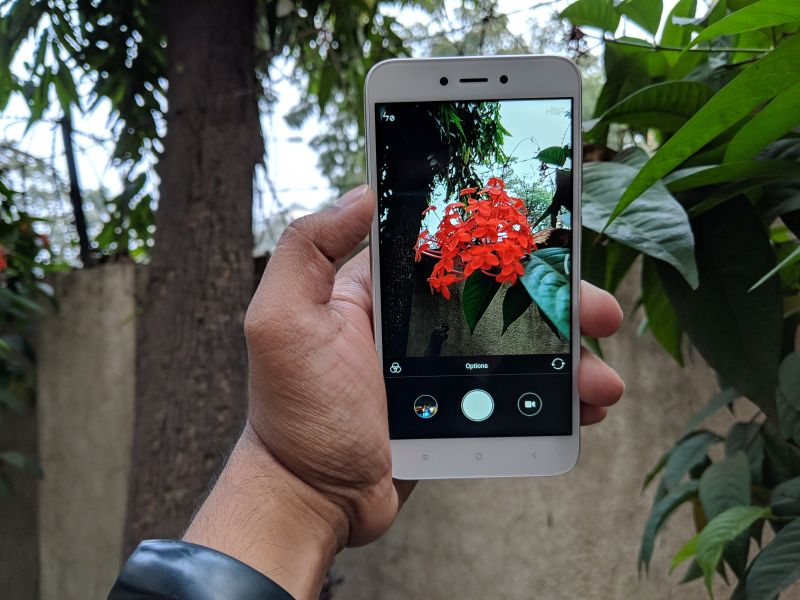 With every budget smartphone, we generally expect an average performing camera and the Redmi 5A seems to be no exception. The 13MP f/2.2 rear camera takes decent shots in broad daylight, although there's loss of colour accuracy and details. The photos seem to appear a bit washed out. With a decrease in adequate ambient lighting (low light conditions), grains fill up the frame and all the remaining positive points of the camera go for a toss — unwanted overexposed lights sources and major loss of sharpness.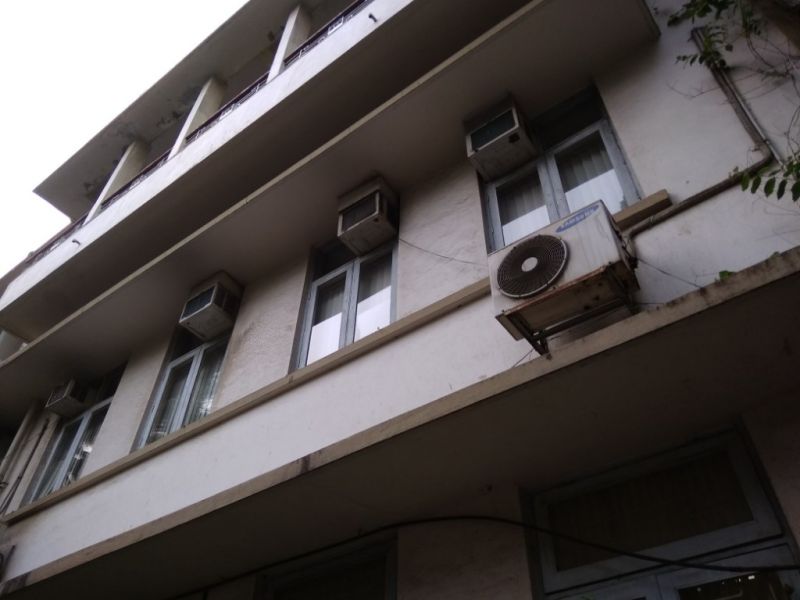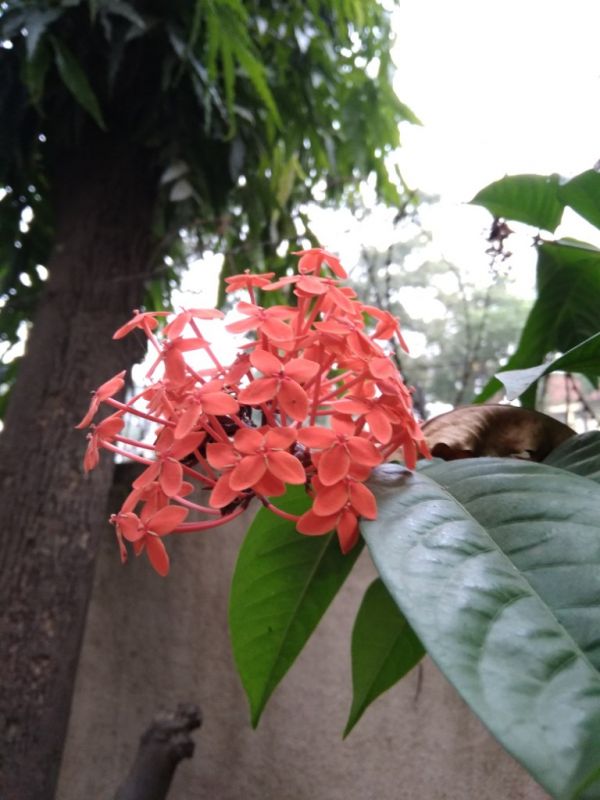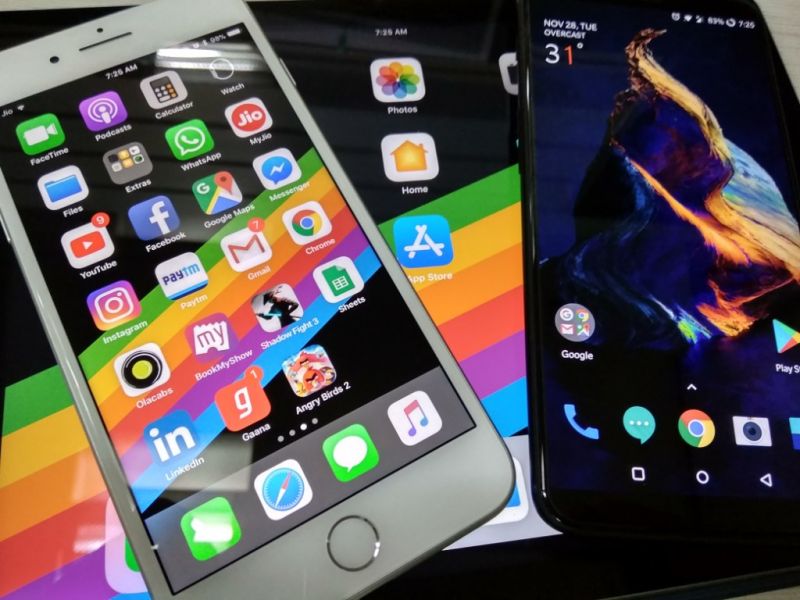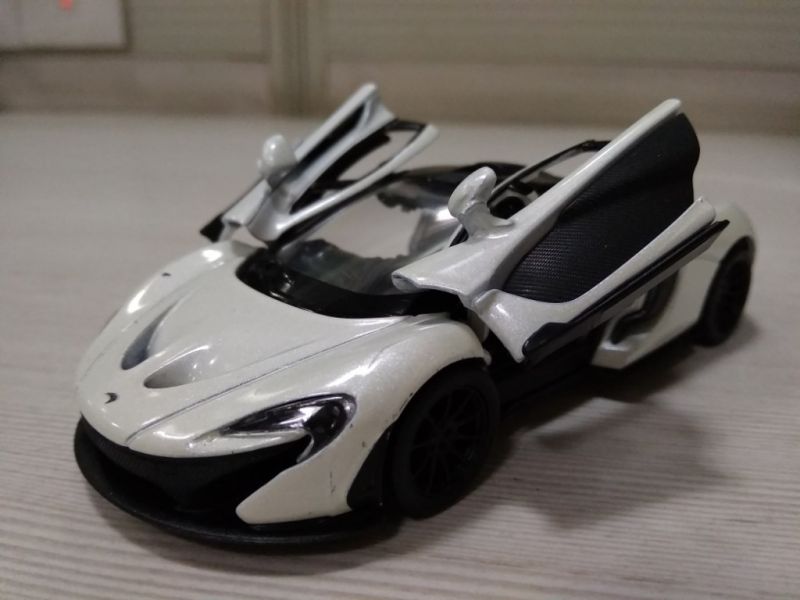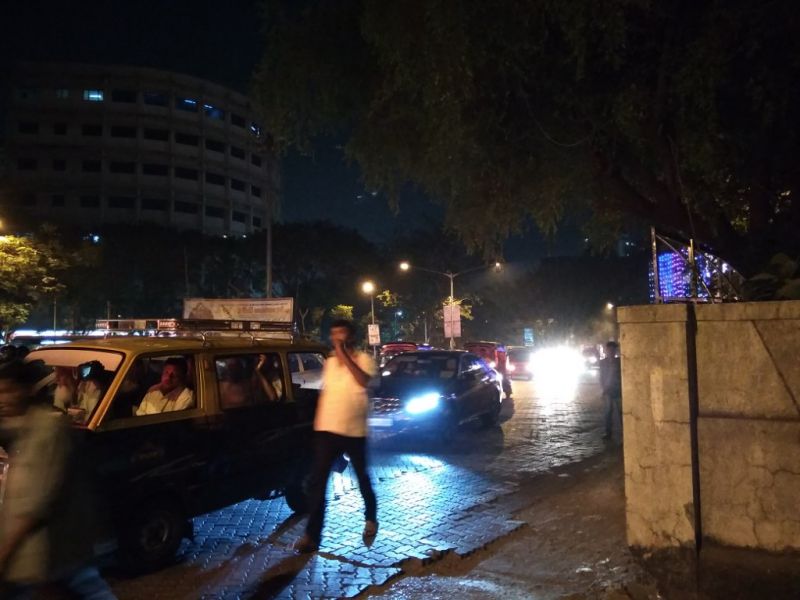 In fact, you should use the rear camera in dark only if you really need that shot. All of the above properties can also be said for the 5MP selfie camera.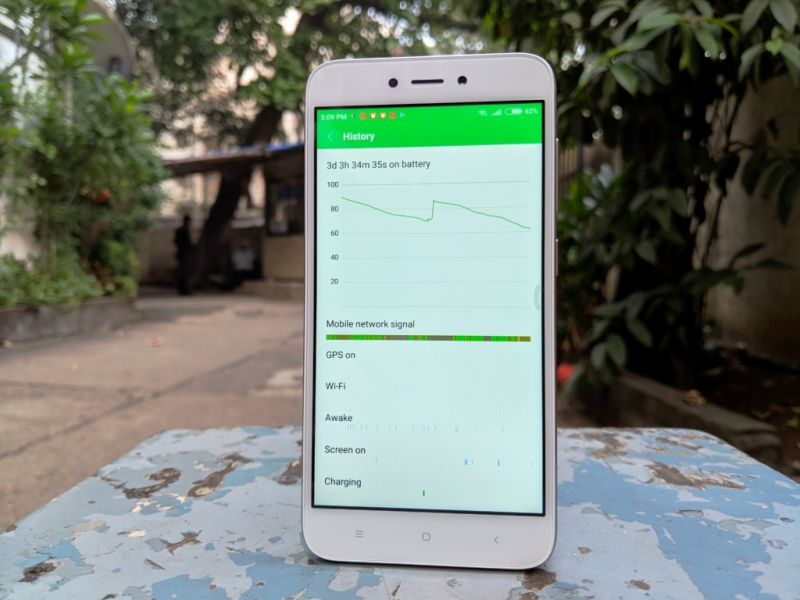 However, the Redmi 5A makes up for the below-average camera with its good battery life. The 3000mAh power reservoir is good enough to last a day under regular usage that involves texting, calling, streaming and movies. However, with a few additional cut downs, you could stretch the battery life to more than a day.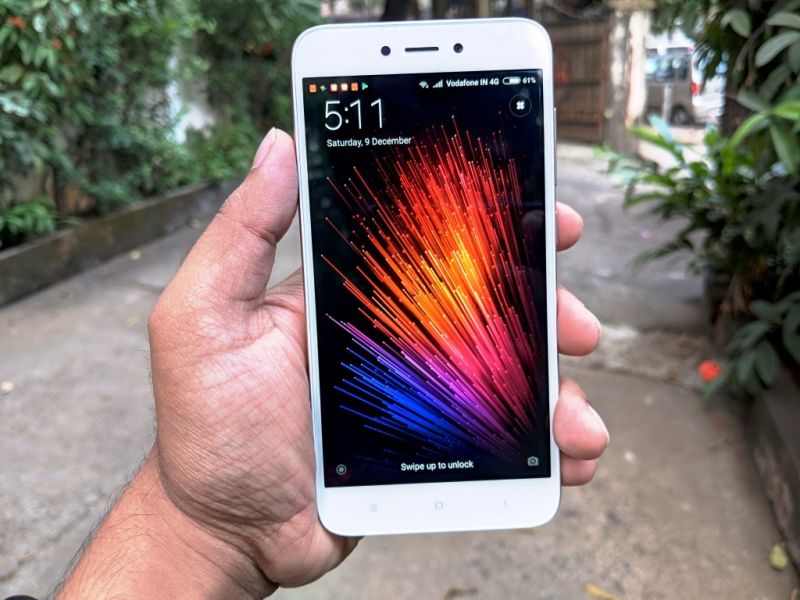 If you have made it this far into this review, then you probably fall in the Redmi 5A's target consumer group — a person looking for the conveniences of a modern day smartphone on a very tight budget or planning to gift the first smartphone to your children, or just someone looking for a secondary backup device to your expensive other. Whoever you are, the Redmi 5A is good at what it's intended for. MIUI 9 will keep customisation freaks happy with its vast array of themes and other custom elements. If you can't spend a rupee over Rs 5,000, then the Redmi 5A is your best bet. However, if you can stretch your pockets a little more, then the Redmi 4 with its metal body and a better chipset could be a better choice.
Also read: Xiaomi Redmi 4 review
Latest News
Most Popular
Columns