Technology
Sorry Tiffany's, they've dethroned your diamonds!
Deccan Chronicle| vishnu anand
Published on: September 9, 2019 | Updated on: September 9, 2019
Diamond-cut design is wooing millennials who want their smart phones to make a style statement
From curved back to coloured back to glass back to everything else, the industry has finally established that diamond-cut design is the perfect blend of bling and class.
Until last year, a piece of diamond from Tiffany & Co was every woman's dream procurement, as she readies for her Big Day. Then came smartphones that began experimenting with design. From curved back to coloured back to a glass back to everything else, the industry has finally established that diamond-cut design is the perfect blend of bling and class, something that the new-age millennial is proud to flaunt. Almost every brand has hopped on to the bandwagon, but two of them have got their diamond game on point -- Realme and Vivo.
Realme 5 series: Shiny outside, rugged inside
The recently-launched Realme 5 series in India happens to be the first one from the brand to feature a quad-camera setup, including a massive 48 MP clicker, an 8 MP wide-angle lens, and a 2 MP ultra macro lens. All four lenses are tastefully housed in a compact pill-sized module that sits cosily at the top left corner of the back panel, with the primary lens having a little golden halo around it. This design language is classy but youthful, something that the new-age smartphone buyer would kill for.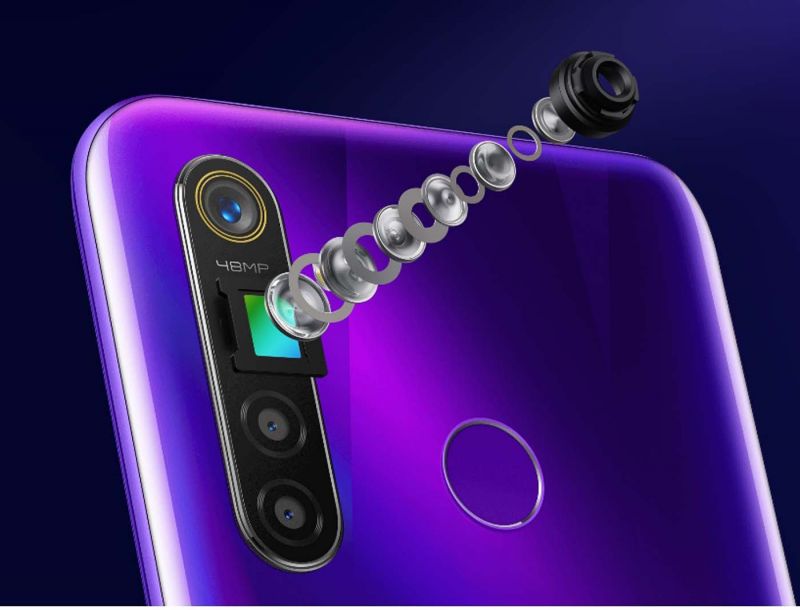 On the inside, the devices are powered by the Snapdragon 712 and 665 chipsets respectively, with 5000 mAh batteries, and AI-powered innovations for a better camera, image processing, and power management. Realme claims that the design teams have achieved the diamond-cut texture design after 133 rounds of fine component grinding. Available in blue purple and green, the Realme 5 series of devices are priced starting at Rs. 9,999 and vary depending on memory specs.
Vivo Z1x: Colour your gameplay!
Vivo, on the other hand, has refined the blue and purple, with a vertical waterfall design pattern, the kinds you would see if you magnify a diamond to around 1000X. With the Z1x, Vivo has gone with a flat back and a 'darker' camera module that disappears into the background, without drawing too much attention, while managing to house a triple camera setup with a 48 MP primary, 8 MP super-wide-angle and 2 MP depth camera.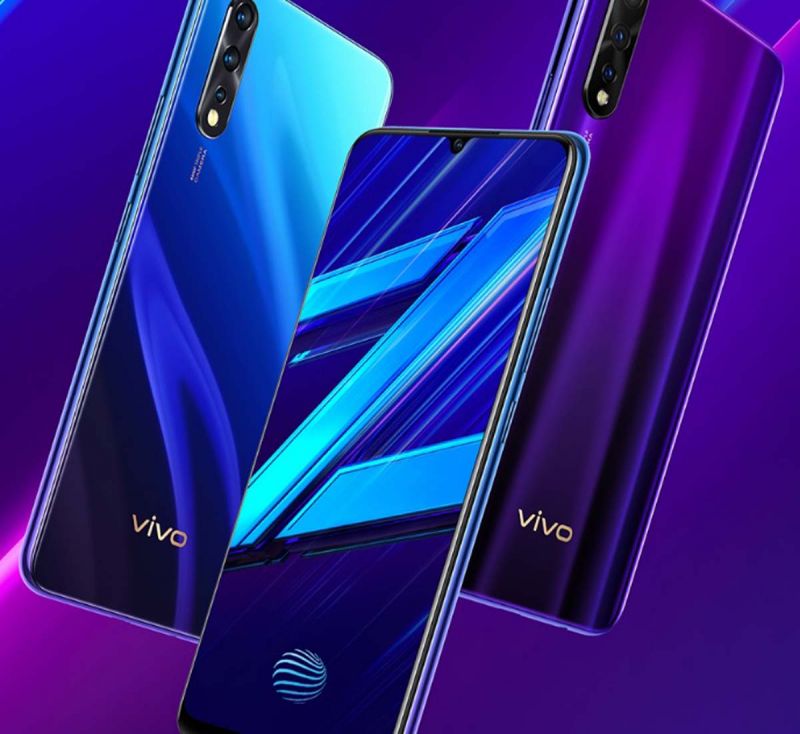 Powered by the Snapdragon 712 chipset, the Vivo Z1x is the official PUBG smartphone for PMCO 2019 Fall Split Indian League. The device comes with an optimized competition gameplay mode, which dynamically allocates system resources that prioritize your game above other apps. Along with 4D gaming vibration and a countdown mode that displays live showtime, the Z1x is out to woo smartphone gamers with tasteful design and powerful performance. To round off the specs, the device comes with a 6.38 inches super AMOLED display, and a 4500 mAh battery, with 22.5 W supercharging. The Vivo Z1x starts at Rs. 16,990.
It is impressive to see smartphone brands investing in design by taking user feedback, engaging professional designers, and using precise but sturdy components to build a piece of equipment that becomes an extension of your personality. Personal computers and laptops never had design as a priority. With smartphones, things are tastefully different. A day will soon come when all phones start does the same things. That day, only designs will survive. For now, let's relish the multitude of diamond-patterns that wow us every time.
--IndiaTechOnline
Latest News
Most Popular
Columns