Technology
Samsung Galaxy Note 10 and everything insanely cool about it
Deccan Chronicle | DC Correspondent
Published on: August 8, 2019 | Updated on: August 8, 2019
A look at why the newly announced Galaxy Note 10 series should be your next smartphone.
The Samsung Galaxy Note 10 the coolest smartphone in the world right now.
At an event in Brooklyn, Samsung officially took the wraps off the Galaxy Note 10, the latest beastly smartphone and for the first time since its inception, the brand has launched not one; but two new handsets — the Galaxy Note 10 and the Galaxy Note 10+. With this launch, just like the Galaxy S Series, you can choose if you prefer a bigger or smaller smartphone. Interestingly, the Galaxy Note 10+ is actually similar in size to last year's Galaxy Note 9; which means that the Galaxy Note 10 is an all-new product.
Like with every yearly refresh, Samsung has added a specifications bump over its predecessor. The new lineup of handsets comes with new processors, brighter and more vibrant displays, and major upgrades to the camera. However, the biggest change here is that both these smartphones are lighter, thinner and narrower and Samsung states that due to this, the handsets are easy to use single-handedly.
There is no doubt that the Galaxy Note 10 borrows a ton of features from the Galaxy S10 that launched earlier this year in March, but there are some great new aspects about them that power users and Galaxy Note lovers will absolutely adore. Here is a look at what makes the Samsung Galaxy Note 10 the coolest smartphone in the world right now.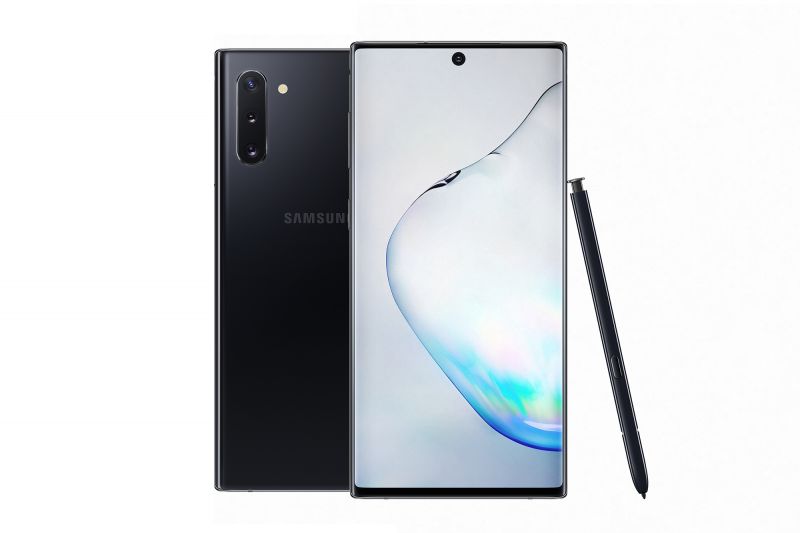 Hole-Punch Display
Just like the Galaxy S10 before it, the Note 10 comes with the same edge-to-edge Cinematic Infinity Display. In comparison to last year's Note 9, the Galaxy Note 10 has a centrally-aligned front-facing camera that's located in a punch-hole cut-out that helps with the incredibly high screen-to-body ratio.
Ultrasonic Fingerprint scanner
This feature isn't new and Samsung have borrowed it from the Galaxy S10. However, we expect it to be a lot quicker than the S10. Also, there is an HDR10+ certified display; putting it at the top of the pecking order.
Triple Camera System
The Note 10 is fitted with a triple rear camera system that comprises of a 12MP wide-angle, 16MP ultra-wide-angle and 12MP telephoto lens. The biggest change here is that theses lenses are vertically stacked; which is a major difference in comparison to last year's model.
Wireless Charging
Wireless charging isn't new; however, Samsung has added its Power Share feature that it first introduced with the S10 and this essentially allows you to charge other devices by enabling the handset to act like a Qi-enabled charging pad.
Dimensions
The Galaxy Note 10 is extremely thin and Samsung's intention was to allow its otherwise large handset to be used single-handedly. It is considerably narrower and lighter as well which makes for an interesting proposition.
New S Pen colours
Colour matching your new Note 10 with the S Pen is a small but well-appreciated design choice. The Stylus will now be available in the Galaxy Note 10 colour options such as Aura White, Aura Black and Aura Glow.
S Pen functionality
The S Pen is probably the biggest reason why consumers opt for a Galaxy Note handset. The new S Pen comes with additional features like Air Action where you can use it like a wand and undertake actions like switch between front and rear cameras, or zoom in on a subject.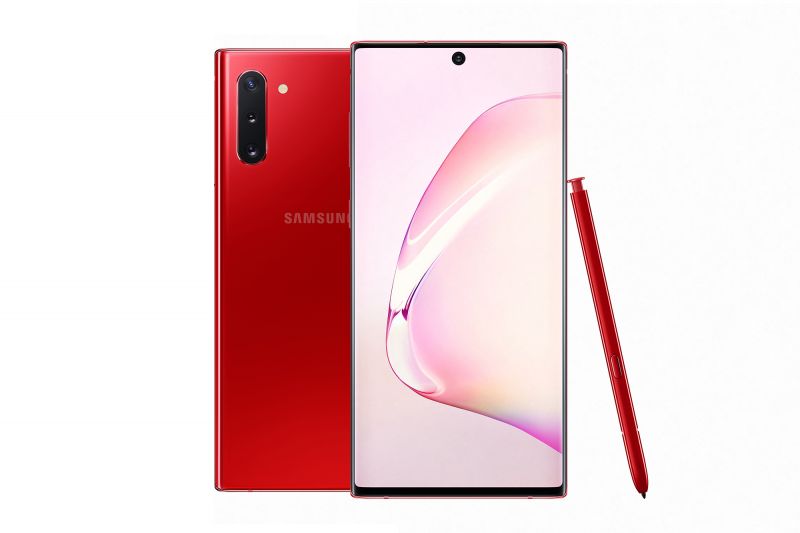 DeX Enhancements
Samsung DeX for PC is more capable than ever and it gives you the ability to plug into a Mac or PC using a standard USB cable and drag and drop images or other files between both devices.
Improved Video
This feature needs to be on all flagship smartphones and now Samsung has made it extremely easy to shoot high-quality videos. There is a new Live Focus Video that allows users to blur the background in order to make the subject stand out. There is also the Zoom in Mic that enhances the sound from the subjects that are in the frame in addition to blocking out ambient noises. There is a new Super Steady mode that stabilizes videos and it works in hyperlapse videos too. The all-new Video Editor feature allows users to edit videos right from the Note 10 itself with the S Pen working as an editing tool.
Fast Charge
A major highlight of the Note 10 is wireless charging but, Samsung has also thrown in the always welcome fast charging tech. You can pair your Note 10 with a 45W fast charging brick and a 30-minute charge can get you a day's worth of use.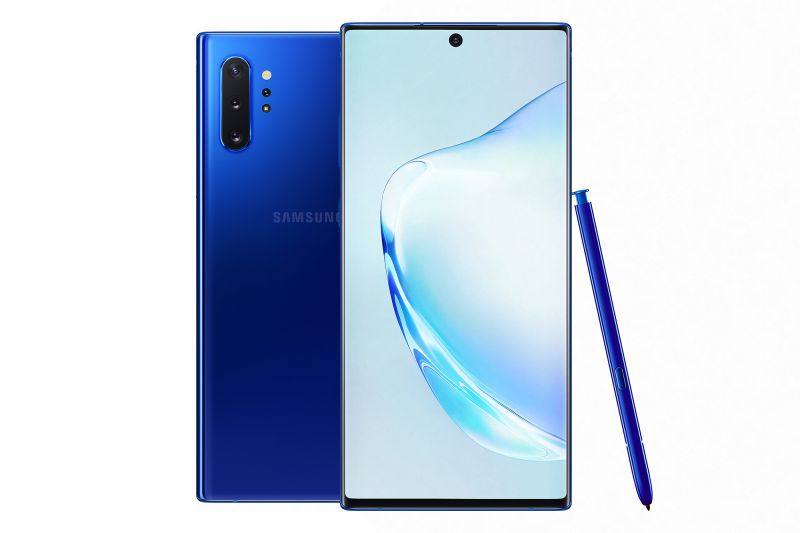 Note 10 vs Note 10+: What are the key differences?
Size
The Note 10+ features a 6.8-inch display while the Note 10 comes with a smaller 6.3-inch screen. To put this in perspective, Note 9 had a 6.4-inch display making the Note 10 slightly smaller in comparison.
Cameras
The Note 10+ adds the fourth camera into the fray that helps with enhanced video shooting capabilities. The new DepthVision camera allows the Note 10+ to take a scan of an object and instantly turn it into a movable 3D rendering. This will also help the device with AR and 3D capabilities.
Storage
While both handsets are fitted with either 256GB or 512GB storage, the Note 10+ also features a microSD card slot if in case you require some more space for apps and games.
Overall, the Galaxy Note 10 series are great devices and if you're looking to upgrade then look no further.
Latest News
Most Popular
Columns