Technology
Apple needs to steal these 6 Galaxy Note 10 features
Deccan Chronicle | DC Correspondent
Published on: August 8, 2019 | Updated on: August 8, 2019
Samsung just blew the smartphone market wide open with the Galaxy Note 10 and it leaves its rivals scrambling to catch up.
Samsung is leading the way when it comes to useful technology.
Samsung has launched its latest line-up of Galaxy Note handsets at its Unpacked event and with it, we get to see the next evolution in smartphone technology. Samsung has laid down the gauntlet when it comes to what a flagship should have. Instead of waiting for Apple to announce its boring line-up of iPhones, here is a wishlist of what the Cupertino-based tech giant should steal from Samsung.
Bokeh videos
When Apple introduced Portrait mode with its iPhones, it was an absolute game-changer. Apple's Android rivals were quick to jump on the bokeh train and now each and every smartphone, no matter the cost comes with this feature. Samsung has now one-upped the competition by bringing background blur to the Galaxy Note 10. This allows a user to shoot a subject and make it stand out by adding the artistic blur in videos.
Apple needs to get on board with this feature and the iPhone 11 is the perfect handset to introduce it with. Portrait Mode was introduced on the iPhone 7 Plus and since it is already available in the live video feed, adding the ability to record it should come soon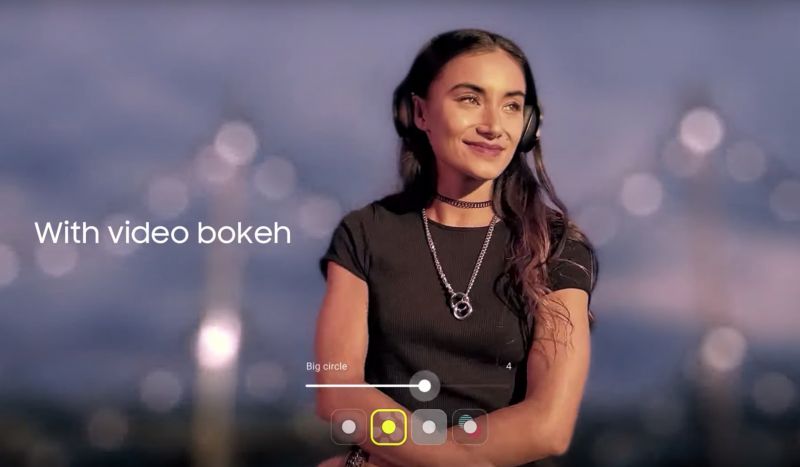 3D scanning
When it comes to augmented reality, Apple is ruling the roost. However, Samsung has now added some major focus on it this year where the Galaxy Note 10 allows you to draw objects in a 3D space and enable you to stick them on people or objects. Recent rumours claim that Apple is planning on utilizing 3D lasers on its iPhones, but this won't arrive till 2020.
Enhanced Fast Charging
If reports are to be believed, then it appears that Apple will finally be adding larger batteries in the iPhone starting with this year's model. However, while all this is well and good, we also want Apple to throw in some fast charging tech as Samsung did with its Note lineup. The Samsung Galaxy Note 10 allows you to pair a 45W charging brick with it and provide you with all-day battery life with just a 30-minute charge. If that's not impressive, we don't know what is.
Microphones that can be aimed
One of the best features that were announced with the Galaxy Note 10 was its ability to hone in on the sound you're pointing at while recording and also isolate ambient noises. In other words, think of it as a portrait mode for sound. By using three microphones, Samsung allows you to capture the most impressive audio from a handset.
Steady Camera
It's no secret that iPhones have some of the best cameras around; its only issue is that you need a handheld stabilizer to get smooth recordings. Samsung has added a surprise in its Galaxy Note 10 called "Super Steady" that addresses this concern. With this feature, the handset is able to predict movement to reduce vibrations and remove the shakes from videos to output buttery smooth video capture. This is a small feature but will go a long way for Apple's faithful followers.
Variety of Colours
The iPhone XR is Apple's most popular handset, and this has partly to do with it being available in a plethora of colours and partly due to its price. Samsung's fresh Aura Glow option looks beautiful and cool at the same time and Apple should steal this idea as well. For its flagship devices, Apple is sticking to the Space Grey, Silver and Gold options and the company really needs to diversify its options and take some risks with the colours.
Latest News
Most Popular
Columns