Technology
Flagships 2018: All that we know and await
Deccan Chronicle | DC Correspondent
Published on: September 6, 2018 | Updated on: September 6, 2018
Tech giants Apple and Google will be presenting their mammoth smartphones in the upcoming weeks.
Apple on September 12 will unveil their best. (Photo: 9to5Mac)
2018, has seen a lot of innovation in smartphone technology. Handsets with in-display fingerprint sensors, popping out cameras, triple-rear cameras, weird notched displays and a few more. The big boys of the tech world such as Samsung showed us how the stylus can be different, while OnePlus and POCO sowed off the mighty chip power.
With most brands already out with their goodies, the tech world's sights are now waiting for the final flagships for 2018 from Apple and Google, which are set to be unveiled in the coming weeks. The two most-awaited smartphones have been the subject of constant leaks and rumours all year round giving us a fair idea of what to expect. Here's a compiled a list on the two unknown flagships that have been buzzing around.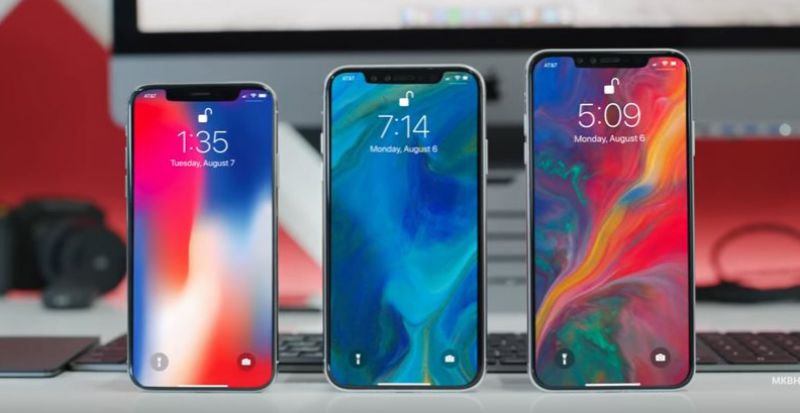 The Cupertino Apples
Apple on September 12 will unveil their best and the iPhone XS is by far one of the most exciting launches for 2018. Apple is said to be introducing not one, but three new iPhones that are aimed to cater to various budget segments.
Apple iPhone XS is said to sport a 5.8-inch display and is expected to feature the very same look and dimensions as the iPhone X, but with bumped-up specs. The XS will feature Apple's A12 processor and is expected pair with 4GB of RAM. Apple is slow in RAM upgrades, but never really needed it. However, in this case, the Cupertino-based giant is said to throw in more memory for a better experience. The A12 chip will be the first 7nm chip which should result in better performance and enhanced battery life. As far as optics go, the handset is rumoured to feature a dual-rear sensor and Apple will improve on low-light performance and image processing.
iPhone XS Max could be the larger Plus-sized version of the iPhone XS and will compete directly with the Galaxy S9+, Note 9 and the yet to be announced Google Pixel 3 XL. In terms of screen size, the XS Max will feature a notched 6.5-inch OLED as usual. 4GB of RAM, the A12 processor, and dual cameras are a given as usual. The storage also stays at 512GB, while there is no information on the battery capacity as yet.
Lastly, the base model iPhone 9, in comparison to the other two, is said to be a budget device in comparison. Apple is said to be cutting costs by using an LCD display as usual with a 6.1-inch size, a notch this time, and a basic full HD resolution. 3GB of RAM is expected here too, and a single rear camera as opposed to twin shooters with a 2700mAh battery is also said to be under the hood. The phone is also rumoured with a dual-SIM option, catering highly to India and China this time. This handset is expected to generate most of the sales amongst the three.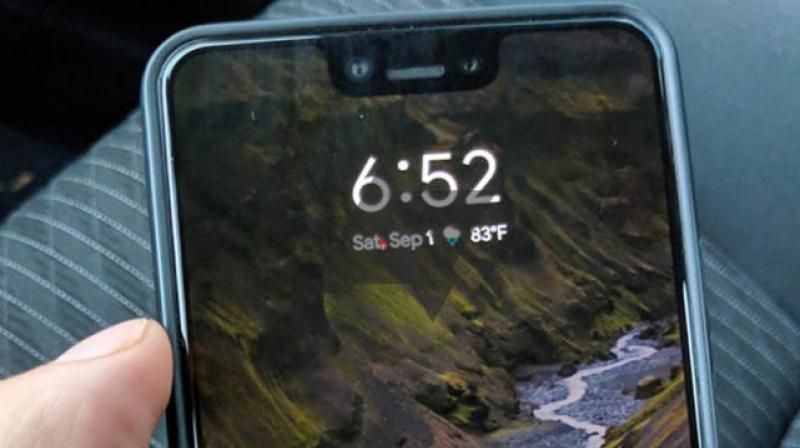 The camera king
Google is also all set to announce its Pixel sequel on October 9, and this time too, we expect the search giant to do wonders with the minimal hardware. The rumours and leaks around the 2018 Pixel flagships were one of the worst to be leaked out with the new handsets said to be stolen and sold on the black market for exorbitant prices.
The new Pixel 3 is again said to sport two variants — the 3 and 3 XL. We expect around 4GB and 6GB RAM variants. The Pixel 3 XL is believed to feature a 6.7-inch display with a resolution of 1440 x 2960 pixels. The handset will come bearing a notch that is home to an 8MP sensor and a dedicated facial scanner. It will be powered by a Snapdragon 845 SoC and the battery featured here is expected to be rated at 3430mAh.
The Pixel 3 will come sporting a 5.4-inch AMOLED display with a resolution of 1080 x 2160 pixels. It is believed to feature a Snapdragon 845 chipset paired with 4GB of RAM and 64GB of onboard storage. It will come with a dual 8.1 camera for selfies and will have a 3000mAh battery.
Beyond these handsets, OnePlus is also expected to unveil the 6T while Samsung will introduce the world to its first foldable smartphone.
Click on Deccan Chronicle Technology and Science for the latest news and reviews. Follow us on Facebook, Twitter.
Latest News
Most Popular
Columns