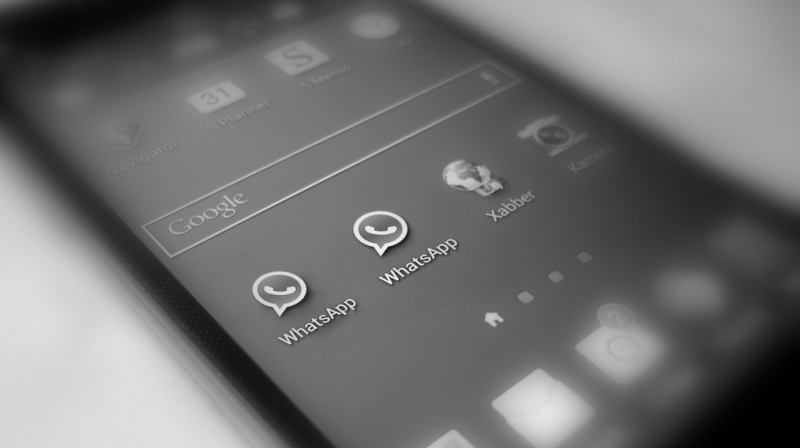 WhatsApp is one of the most used chat platforms around the globe. It is completely free and works very well with text and voice. Each WhatsApp account is linked to the mobile number, which is used as an authentication for the program. However, WhatsApp is yet to open up the option for dual-SIM users.
So if you are using two SIM cards on your smartphone, you can only use WhatsApp on any one number. To switch to another number, you will have to deactivate the first number on WhatsApp and this is one main reason you will be forced to use two smartphones. However, there are several tricks which can help you use two WhatsApp numbers on the same Android smartphone.
Simply download a third-party WhatsApp application, install it to your smartphone and register it. Once done, you are free to use the second WhatsApp number with the second WhatsApp application on your Android. The method is simple. Download the third-party application from your smartphone by clicking on this link. You can also download it from your PC/laptop and copy the APK file to your smartphone's storage. Then on your smartphone, use the file browser app, locate the new APK file you just downloaded and simply click on it. The smartphone will ask you if you want to install the app. Simply go ahead and install it.
Most Android smartphones are blocked from installing third-party applications as a security feature. To override this, enable 'unknown sources' from the security section in the phone's settings. Once done, you will be allowed to install the new application. You may turn it off after installing it.
ALSO READ: INSANE: Use 20+ WhatsApp numbers on the same phone
ALSO READ: Are WhatsApp 'blue ticks' still haunting you? Here's a trick to avoid it
Now that you have two WhatsApp applications installed on your Android, you can use completely for your second number.
Here's more—if you want to use a third number too, simply install WhatsApp+, another third-party WhatsApp application which can allow you to add WhatsApp another number to your smartphone. Download WhatsApp+ from here.
Disclaimer: WhatsApp is an original application from its developer. Any other third-party application could cause loss of personal data or damage to your smartphone. Use with caution. Do it at your own risk.
Click on Deccan Chronicle Technology and Science for the latest news and reviews. Follow us on Facebook, Twitter.
...