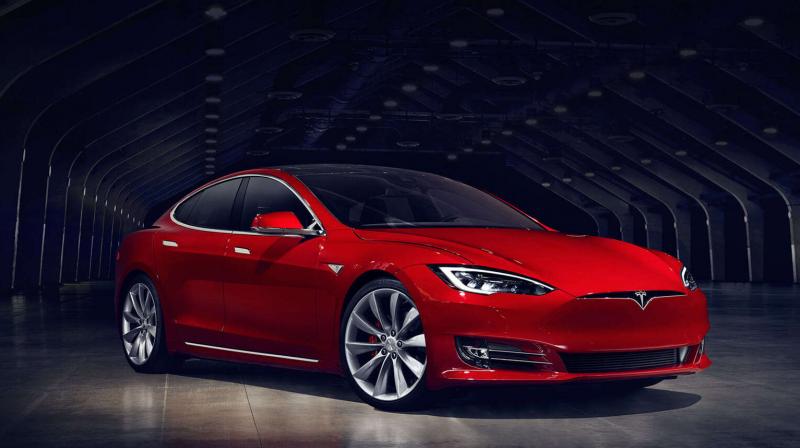 Tesla Inc has lost its top safety rating from Consumer Reports, which said the electric carmaker failed to install an emergency braking feature that it promised to owners as standard equipment.
The magazine, which provides an annual rating of vehicles sold in the United States, said the Tesla Model S sedan was losing its top ranking in the ultra-luxury car category, falling to third place behind the Lexus LS and BMW 7 Series.
In a statement, Tesla said it had begun enabling the automatic emergency braking feature on Tuesday via a software update.
The California automaker last week recalled 53,000 Model S and Model X vehicles to fix an unrelated parking brake issue.
Consumer Reports said both Tesla models previously came with standard automatic emergency braking (AEB), a feature that helps reduce accidents. It said Tesla had cited a software issue for delays of up to six months in enabling the feature on more recent vehicles built since late October.
A number of auto companies have agreed to phase in standard automatic emergency braking on most vehicles over the next four years, including such mainstream models as the Toyota Corolla.
Consumer Reports said it would re-evaluate the Tesla scores "once Tesla deploys AEB to all owners and starts selling all new vehicles with the feature activated."
Consumer Reports said Tesla, in an emailed statement to the magazine, said the company expected to include AEB in a software update slated to be pushed to owners this week. The magazine said the software update, which is delivered wirelessly to Tesla vehicles much like updates on a smartphone, could take up to two weeks to take effect in all vehicles.
Click on Deccan Chronicle Technology and Science for the latest news and reviews. Follow us on Facebook, Twitter.
...