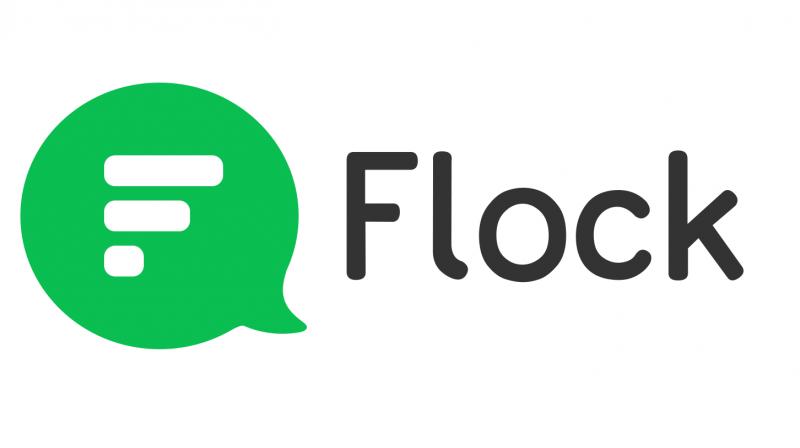 Flock, a communication app, is releasing its new platform FlockOS—the world's first chat operating system, to allow developers build customised apps, bots and integration on Flock.  
The company will allow developers to use the platform either within their organisation, or publish it on Flock's App Store, making them available for all Flock users.
FlockOS allows developers to build apps that provide a tightly integrated experience by using widgets, these will include the attachment widget, sidebar widget, and modal widget - all capable of displaying rich HTML; send messages and rich attachments to Flock users and groups. For example, the Poll app in Flock creates an opinion poll in a rich attachment format and immediately broadcasts it to all in a group. It also shows real time updates on the poll numbers; add buttons to attachments, chat tab bar, attachment picker bar or app launcher bar. The meticulously designed app-specific buttons embedded in the interface ensure higher app discoverability, and in turn, boost app usage; setup slash commands providing an additional option for users to interact with the app; configure a bot to send directed messages to users, carry on conversations and completing tasks from within Flock; customize URL previews for specific URLs, so the app can display information relevant for the user; deliver a consistent experience across platforms including web, desktop, and mobile without having to rework a single line of code.
"Messaging and collaboration platforms have become the systems by which teams become more productive. Currently, most of our activities are collaborative in nature, and increasingly there will be the need of simple apps that are built on top of the messaging framework. Chat will soon become the next operating system, probably within the next three to five years." said Bhavin Turakhia, CEO and founder of Flock.
"FlockOS empowers teams to create custom experiences within Flock that is designed for their unique team needs," she added.
Click on Deccan Chronicle Technology and Science for the latest news and reviews. Follow us on Facebook, Twitter.
...