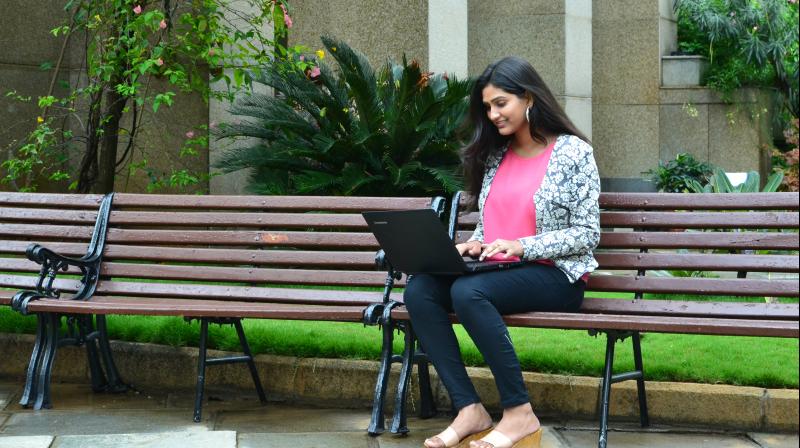 You've completed your IT degree, got picked up by a cool company thanks to the ultra-efficient placement cell of your college. Within the first year of your employment, you get to hop continents and partake in offsite projects of your company. You come back after 18 months and are 'benched' till a new project comes along. Worse, you make a shocking discovery: technologies – languages, frameworks, tools – have zoomed past you in the 18 months you've been away. Any hope of bagging that next project depends on having an edge over that fresher who is well-versed in new languages.
You are not alone. For millions of technology professionals worldwide, it is a constant challenge to keep abreast of changing technologies that emerge faster than pimples on a teenager's face. You might have joined as a Java professional, but now you have to learn Hadoop and handle an Android project tomorrow. The pressing need to address this challenge has led global educational players like Coursera, edX, Udemy, and Udacity, to create niche learning tools for working professionals to stay updated.
Now, innovative Indian startups are entering this space: Bangalore-based startup Edureka is one such company that aims to up-skill professionals all through their lives... with 88 odd courses in areas like Cloud Computing, Big Data, System Engineering, Programming and Mobile Development. They must have struck as chord. Edureka's phenomenal growth saw it head Deloitte's Fastest 50 Indian startup rankings in 2014.
Unlike many providers, Edureka offers live and interactive classes where the instructor is not a teacher, but a fairly senior member of the technology fraternity. Says co-founder, 37-year-old Lovleen Bhatia: "Edureka exists to help professionals stay updated about cutting edge technologies that they use every day in their workplace. But there is another challenge – industry relevance."
Edureka co-founder, 37-year-old Lovleen Bhatia.
 He explains, "Quite often, students who pass out of colleges and join their first workplaces are shocked to find that most of the theory that was taught in classrooms is of little use. What is expected of them is being able to use their learnings in real-life scenarios to solve business problems. Every new employee is an investment -- and returns are expected. Industry relevant learning ensures that professionals are able to apply theories in solving practical problems."
The concept of live online learning is especially popular with women who take family-related career breaks. One year of maternity leave may leave you completely out of date with programming languages. Courses cost between Rs 10,000 and Rs 25,000 each and can be taken over weekends or through early morning, late evening classes. Each course usually takes between 2 to 6 weeks to finish, including the live project work and certification at the end of every course.
Since inception in 2011, Edureka found that an increasing number of learners on its platform come from Indians settled abroad. In additions to professionals from France, Singapore, Malaysia, etc, enrolments come from smaller places like Nigeria, Mexico, Morocco, Jamaica and Nepal.
Kapil Tyagi, co-founder and like Lovleen, an IIT alumnus and ex-Infosys guy says, "It is great to find learners from across the globe, even non-English speaking countries, engaging with an Indian startup to help them upgrade their careers. This is our little contribution to Make in India."
Techies Choice
Some of the popular mid-career courses with Indian techies and students:
Big Data and Hadoop
Data Science
Project Management Professional Certification
Apache Spark
Linux Administration
Salesforce Administration
Click on Deccan Chronicle Technology and Science for the latest news and reviews. Follow us on Facebook, Twitter.
...